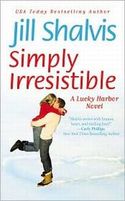 Lucky Harbor #1
October 2010
On Sale: October 1, 2010
Featuring:
Chloe; Tara; Maddie
400 pages
ISBN: 044657161X
EAN: 9780446571616
Mass Market Paperback
$6.99
Romance Contemporary
Buy at Amazon.com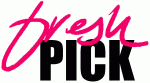 A 2010 Fresh Fiction Favorite Book! "characters are as charming as the town itself" OMG does Jax wear a tool belt oh so well…
Simply Irresistible
by Jill Shalvis
Maddie Moore's whole life needs a makeover.
In one fell swoop, Maddie loses her boyfriend (her decision) and her job (so not her decision). But rather than drowning her sorrows in bags of potato chips, Maddie leaves L.A. to claim the inheritance left by her free-spirited mother-a ramshackle inn nestled in the little coastal town of Lucky Harbor, Washington.
Starting over won't be easy.
Yet Maddie sees the potential for a new home and a new career- if only she can convince her two half-sisters to join her in the adventure. But convincing Tara and Chloe will be difficult because the inn needs a big makeover too.
The contractor Maddie hires is a tall, dark-haired hottie whose eyes-and mouth-are making it hard for her to remember that she's sworn off men. Even harder will be Maddie's struggles to overcome the past, though she's about to discover that there's no better place to call home than Lucky Harbor.

In Lucky Harbor, the characters are as charming as the town itself.
Excerpt
Chapter 1
"I chose the path less traveled, but only because I was lost. Carry a map." Phoebe Traeger
Maddie drove the narrow, curvy highway with her past still nipping at her heels after fourteen hundred miles. Not even her dependable Honda had been able to outrun her demons.
Or her own failings.
Good thing then that she was done with failing. Please, be done with failing, she thought.
"Come on, listeners," the disk jockey said jovially on the radio. "Call in with your Christmas hopes and dreams. We'll be picking a random winner and making a wish come true."
"You're kidding me." Maddie briefly took her eyes off the mountainous road and flicked a glance at the dash. "It's one day after Thanksgiving. It's not time for Christmas."