Bride Trilogy #3
May 2010
On Sale: April 28, 2010
Featuring:
Violet Griffin; Rule Dewar
368 pages
ISBN: 0778327744
EAN: 9780778327745
Paperback
$7.99
Romance Historical
Buy at Amazon.com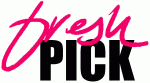 A Fresh Fiction 2010 Favorite Read
Unrepentant rake Rule Dewar is living the good life when a most surprising event occurs— he falls in love with his wife.
After their strategic "marriage of commerce" three years ago, Rule quite forgot about Violet Griffin, the teenage heiress to a Boston manufacturing fortune. He simply spoke his vows, took over her father's business and returned to England to resume his usual pursuits: high-priced wine, high-stakes gambling and high-born women.
Yet when Violet, now a sophisticated woman, unexpectedly appears at Rule's London townhouse, husbandly duties no longer seem so odious—he can't wait to take his stunning bride to their marriage bed. Violet, however, is not so easily led: she has her own ideas and is seeking an annulment to marry another. But as Rule attempts to win her over, someone else is determined to frame him for murder and keep him out of the way for good…
Excerpt
The hour was late when Rule arrived home from his gentleman's club. To his surprise, his silver-haired butler waited in the entry to greet him, his eyes red from lack of sleep.
"What is it, Hatfield? I told you not to wait up."
The butler straightened, looking more like his old self again. "You've a guest, my lord. Two of them, actually."
Rule frowned. "A guest? I'm not expecting anyone. Who is it?"
"Your wife, sir."
Silence fell. "My…my wife is here?" He hadn't seen her since the day he married her three years ago.
Hat nodded, moving strands of the silver hair hanging over his wrinkled forehead. "Yes, my lord. Her ladyship arrived from America late this afternoon with her cousin, a Miss Caroline Lockhart."
"I see." Of course Read More…