Instead of trying to find your perfect match in a dating app, we bring you the "Author-Reader Match" where we introduce you to authors as a reader you may fall in love with. It's our great pleasure to present Kris Ripper!
Writes:
I write stories about queer folks finding love and discovering themselves along the way! Also there's usually coffee. My newest book is The Love Study. What do you get when you combine a goofy, commitment-phobic office temp with a thoughtfully non-dating YouTuber? The Love Study. Declan swore off dating after he left his last boyfriend at the altar, but Sidney isn't interested in altars. They're interested in humans. Specifically, they're interested in Declan, who agrees to go out with people and discuss his dates on Sidney's YouTube channel. Awkwardness, chocolate, and giggling ensue.
About:
Hi, I'm Kris! I like long walks on the beach (actually I prefer running–oooh, the running-in-sand muscle burn!), candlelit dinners (…that should probably read "screen-lit" but I'm trying to stop eating in front of the computer so much!) and curling up with a cup of tea and a good book (oh good, that one's accurate as-is). I also love romantic stories that challenge traditional narratives!
What I'm looking for in my ideal reader match:
Embraces goofiness
Enjoys an over-involved chosen family
Believes that love can be expressed in many ways
Must love laughter!
What to expect if we're compatible:
Characters talking–a lot!
I don't know why, but my books usually come with dessert. 🙂
Openness about sex and bodies and kink and relationships!
Many. Books.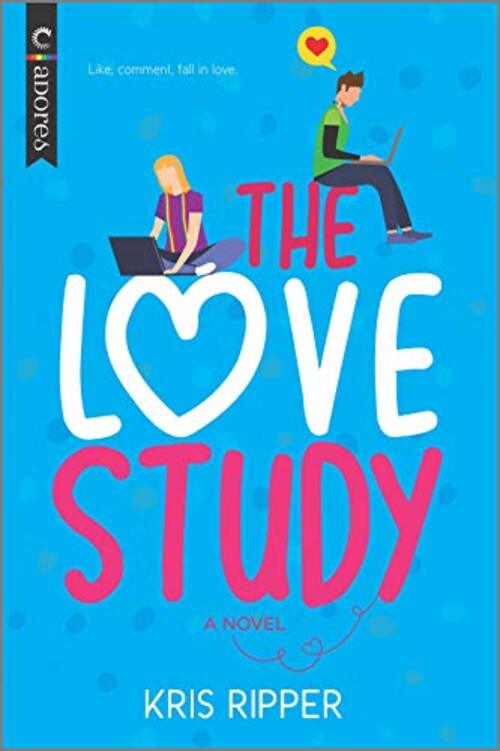 What happens when the search for the perfect date goes perfectly wrong?
Declan has commitment issues. He's been an office temp for literally years now, and his friends delight in telling people that he left his last boyfriend at the altar.
And that's all true. But he's starting to think it's time to start working on his issues. Maybe.
When Declan meets Sidney—a popular nonbinary YouTuber with an advice show—an opportunity presents itself: as part of The Love Study, Declan will go on a series of dates arranged by Sidney and report back on how the date went in the next episode.
The dates are…sort of blah. It's not Sidney's fault; the folks participating are (mostly) great people, but there's no chemistry there. Maybe Declan's just broken.
Or maybe the problem is that the only person he's feeling chemistry with is Sidn
Humor | LGBTQ | Fiction [Carina Adores, On Sale: September 29, 2020, Trade Size / e-Book, ISBN: 9781335943194 / eISBN: 9781488076862]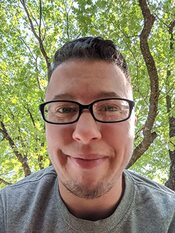 Kris Ripper lives in the great state of California and zir pronouns are ze/zir. Kris shares a converted garage with a kid, can do two pull-ups in a row, and can write backwards. (No, really.) Ze has been writing fiction since ze learned how to write, and boring zir stuffed animals with stories long before that.