Miranda: The first of your books I read were in the Fusion series. I loved it because it had friendships and realistically strong yet flawed female characters. How important is it for you to write strong female characters and friendships? Does the dialogue flow easily?
Kristen: Thank you! I'm absolutely a dialogue-driven author. I also love to read dialogue. I think it moves the story along at a fast pace. Friendships are integral to every book I write. None of us just fall in love and have no one else in our lives. I think it's important to show a character's community, her family and friends, and their reactions to the character falling in love.
One of the things I enjoy so much about your Romancing Manhattan series, as well as many of your other books, is the balance between romance, character development, and conflict. Do you consciously try and maintain balance in your books or does it just evolve organically?
The books evolve organically, as I write them.
As a huge fan of the series, I'm thrilled about your new Romancing Manhattan book AFTER ALL! But are there any supporting characters in any of your series that you've toyed with writing about but you either never had the time or couldn't figure out how you'd like their story to go?
I don't have any other characters to write stories for that don't either already have a story, or are going to get one in the future. I love Romancing Manhattan. I've worked on this trilogy for three years, and having it come to an end is bittersweet. It was a lot of fun to write.
In AFTER ALL, one of the supporting characters is an 8-year-old girl. Do you find it difficult writing child characters?
I enjoy writing children. They add depth and humor to the story. However, it can be difficult to schedule in sexy time when there's a kid hanging around. So, I make sure there's a grandparent or someone else around who can spend time with the child to give our hero and heroine time alone.
I've heard from some authors that they don't always enjoy reading the same kinds of books that they themselves write. I was shocked when I first heard that, but I kind of get it. For example, one of my favorite cozy mystery authors doesn't enjoy reading cozies. Do you enjoy reading contemporary romance? If so, who are some of your auto-buy authors? Do you read other genres as well?
I LOVE contemporary romance and read it often. It's my favorite genre. I also enjoy romantic suspense and paranormal (which I also write). And sometimes I dip my toe into historical.
What are you currently working on?
I'm between projects, as I just finished a book and met a deadline. I'll be sitting back down in the cave next week!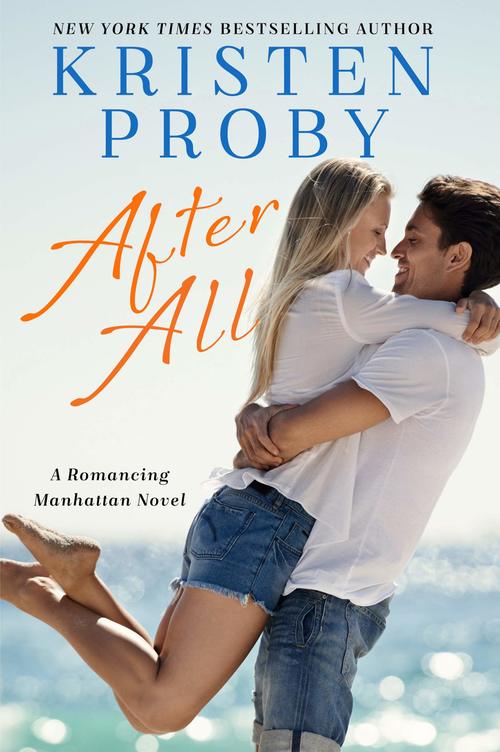 The last sizzling novel in Kristen Proby's Romancing Manhattan series finds a widower falling deeply in love again with a woman who has scars of her own.
When Carter Shaw's wife died five years ago, he was left to pick up the pieces not only of his own broken heart but also that of his devastated eight-year-old daughter, Gabby—leaving him with no time for anything else, let alone dating. But recently, Carter has noticed women again and soon even begins dating. No one has stuck around for long, mostly thanks to one very angry Gabby.
Nora Hayes has worked as Carter's assistant for years. Recently divorced herself, Nora spends many hours at the office and helping Carter with his daughter whom she adores. Despite loving her job and being wrapped up in the Shaw family, Nora's never given her handsome, kind workaholic boss a second thought, especially in the romance department.
But then the snowstorm of the century hits, and Nora finds herself stranded at work with Carter overnight. And suddenly, she sees Carter in a whole new, sexy light. The sadness that's lived in his eyes for so long has now been replaced with pure, unadulterated lust—and Nora isn't quite sure what to do about it. For after the pain of her divorce, she never thought she would give love a second chance.
Carter and Nora have always believed in never combining business with pleasure. But how can they possibly deny the all-consuming chemistry between them…?
Romance Contemporary [Avon, On Sale: July 14, 2020, Paperback / e-Book, ISBN: 9780062892683 / eISBN: 9780062892706]
Full of family highs and lows, complex characters, and plenty of passion!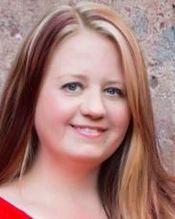 Kristen is the author of the Amazon and USA Today bestselling With Me In Seattle series. She has a passion for a good love story and strong characters who are full of humor and a strong sense of loyalty and family. Her men are the alpha type; fiercely protective and a bit bossy, and her ladies are fun, strong, and not afraid to stand up for themselves. Kristen spends her days with her muse in the Pacific Northwest. She enjoys coffee, chocolate and sunshine. And naps.