1–What's the name of your latest release?
High Rise: Andre
2–What is it about?
One-night-stand turned employer-intern turned omg I think I'm in love.
3–What word best describes Andre?
Confused. Poor baby is so confused.
4–What makes Marcus irresistible?
He's so focused, and he knows what he wants.
5–Who are the people your main characters turn to when they need help?
For Andre, his friend Fiona. For Marcus, his boy Jake.
6–What do you love about the setting of your book?
Honestly, I love the familiarity of it. I can go out and scout the locations, and they're places that are comfortable, welcoming, where you don't have to feel on edge the entire time. It feels more like home.
7–Are you a plotter (follow an outline) or a pantster (write by the seat of your pants)
Plotter all day long! I tried pantsing once, and after a tantrum to rival that of any two-year-old told "no," realized the error of my ways.
8–What is an ideal writing day for you?
On my balcony with either my papers or laptop, a cup of Earl Grey tea in hand, at 6:00 a.m., for two and a half hours of uninterrupted work. Summer writing sessions are the absolute best.
9–Do you listen to music while you write, need total silence, or do you have the TV on?
I dictate my drafts, so I'll often have the tv on in the background. When editing, I use the Forest App and use one of their background sounds. Sandy Beach is my favorite.
10– How do you approach research?
I try to do it as needed during revisions, else I'll never get the draft done. I'll make a note with the ubiquitous [TK] marker, and run a search for them as I edit.
11–What is your publishing journey story?
I started writing and publishing short stories in 2015, but family tragedies put anything more on the back burner until 2017. Then I decided I wanted to write more Black main characters, and the brilliant (heavy sarcasm here) idea to write a novel to my husband as an anniversary present came to me. That was actually the genesis of Jeremiah, which came out in January. Andre is part two, because obviously I have a lot to say.
12–Do you have critique partners/writing groups you want to give a shout-out to?
My critique partner, January George, who reads every draft of every story and has for five years. Bless her. My accountability partners: Irette Patterson, GiGi Thomas, and Jacinda Sable, who both shake their heads at me while keeping me on task. And my sanity-you're-not-crazy crew: Adele Buck and Lisa Lin. Thank you all from the bottom of my heart.
13–What're the most frustrating things about being an author?
My characters either won't shut up or are recalcitrant because I took too long to get to their story. All the brilliant lines and phrases I have in my head disappear on paper, and I rarely get what the story is really about until the third or fourth round of edits.
14–What's your favorite scent?
Vanilla. I'm a simple woman.
15–What movie will you watch no matter what if it's on TV?
There are a few (Shawshank Redemption, Avengers, Clue), but for warm, sappy feel-good happiness? Definitely gotta be Ever After: A Cinderella Story.
16–Do you like breakfast, lunch, or dinner best?
Breakfast. Which you can have for lunch or dinner too. It's the best of all worlds.
17–What's one thing you wish you knew more about?
I'm born and raised in Oakland, California, and my family still lives there. I'd love to learn more specific Oakland history. My dad will talk about it sometimes, but I want to do a deep dive into it.
18–What's the silliest thing you've recently done?
According to my husband, it's that I named the pigeons who perch on our balcony (Midge—they're all named Midge), and I took their side on the Fourth. Which I totally did, because the fireworks were clearly scaring the poor thing, so I refused to let him shoo Midge away.
19–What can readers expect from you next?
I've got a couple of novellas coming out, a re-release of Reverence, which was in an anthology last year, and Courtney, which is part of the Big City High Rise anthology coming out on October 15 (my birthday, whee!!). My next full-length novel is coming in November, Learned Behaviors, which is the start of a brand-new series with Carina Press.
20–How can readers reach you?
My website: www.authorjayceellis.com, where you can also sign up for my newsletter
Twitter: @thelawyerwrites
Instagram: @authorjayceellis
Facebook: www.facebook.com/authorjayceellis
High Rise #2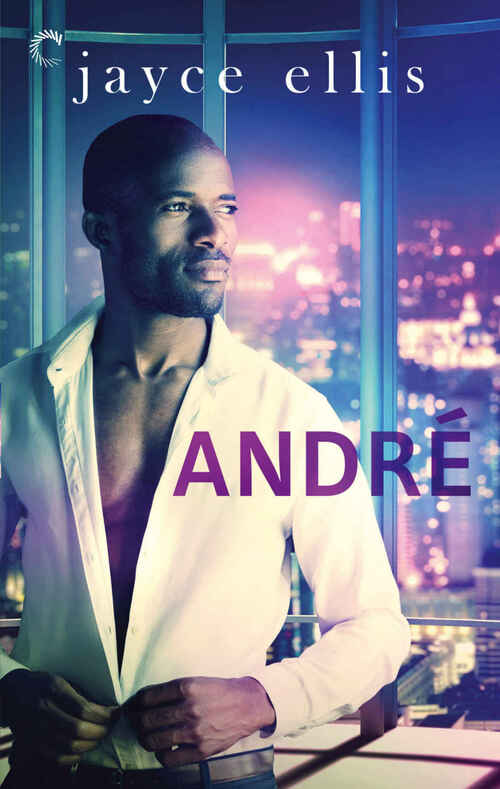 After a week filled with nonstop work, André Ellison heads to the club to blow off some steam. One night off is the perfect distraction from the project that's about to make his career–or tank it completely. A few drinks in and he leaves with a smoking-hot stranger for some scorching, burn-the-sheets-up sex.
Marcus Thompson is going places, so he can't think of a bigger waste of time than being put on loan to a two-bit firm to prepare some small-time report. The last thing he wants–or needs–is his impeccably dressed, hot-as-hell one-night stand as his boss.
As they work side by side, their attraction grows to a fever pitch, but there will be no kissing, no touching and absolutely no sex until the project is over–if they can wait that long.
Romance Erotica Sensual | Romance LGBTQ [Carina Press, On Sale: July 13, 2020, e-Book, ISBN: 9781488074776 / eISBN: 9781488074776]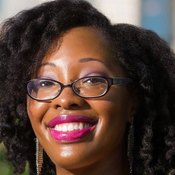 Jayce Ellis has three loves: her husband and her two turtles. Hubby loves her back. The turtles she's not so sure about, but they do love their sports (Bay Area teams FTW!). She still hasn't figured out why she lives in Northern Virginia, where there's weather, instead of California, where she's from, and where it's just…pretty. Jayce spends her days divorcing happily-married couples (or so she's been told), and her nights talking maniacally to herself. Thankfully the recorder catches her rumblings and magically turns them into words on a screen. Painting nails is way easier when you don't actually have to type, and with well over 500 polishes to get through, there's a lot of painting going on.
Notwithstanding her no-good, very bad, horrible day job, Jayce seriously believes that true love conquers all. Even Maleficent said it. Sure, she was having an epic Mean Girls moment at the time, but she still said it. And she's right. The only thing Jayce loves more than writing about true love conquering all, is hearing from readers who feel the same way.