My name is Sophie Whynot. I'm thirty-two years old, and the last one of my immediate friends group that's still single. And recently, I ran away from home.
I can't lie—it was much easier when I was seven. Then I just got pissed at my mom, threw my favorite stuffed animals in a bag, and hid out at my aunt's house until Mom came to collect me. Running away as an adult is much more involved. First I had a nervous breakdown at my best friend's baby shower. That led to a lot of people unfriending me on social media, but whatever. Then I had to quit my job, break the lease on my apartment, and sell all my stuff. Now I'm at my Gran's house in Summerland, Tennessee, starting over.
It's totally freeing being back at square one. No one in Summerland knows me. I can be anyone I want to be. Right now, I want to get my sex toy review blog off the ground. It's more than just the top ten best vibrators (the research was pretty fun, except for that cheap one that short-circuited, but you'll have to check out my blog for the details.). I hope to empower single women to realize they can have the life they want right now. Satisfaction guaranteed. (Oh, that's good. That's my new tagline.)
But that's not the only thing that's been amazing about Summerland. I'm getting to spend time with my Gran. The woman astounds me. She is ageless, tireless, and wittier than me on my best day. She's also an enchantress. When I was a kid, and running away from home was easy, my mom made sure to shield me from Gran's magic, like it was a bad thing.
That plan totally backfired. It only made me more curious.
Gran's teaching me everything she knows, but so far her hardest lesson has been patience. She's teaching me to read tarot and trust my intuition.
Right now, my intuition is completely distracted by Tyson Drake. And bewildered that Gran calls him "lizard breath" right to his face. Her very first lesson is to harm none. Lizard breath carries a certain level of malice.
Tyson doesn't seem fazed.
And I can't lie, I'm intrigued. He's tall, muscular, broad-shouldered, with dark hair that brushes his shoulders and tawny skin. He checks every single one of my boxes. And since Gran's spat with him over a jewelry box at a yard sale—since when do guys who look like that go to yard sales? It's made me rethink my entire dating strategy—I haven't been able to stop thinking about him.
Now, here he is, standing over my table in Summerland's only coffee shop, with a smug grin on his face and a look in those pale green eyes that says nothing but trouble.
I can't wait to dive in.
Turns out, Gran's promised me to a man she refers to as Lizard Breath, and I'm literally the last person in Summerland to know.
He's a dragon, trapped in his human form by Gran's botched love spell for fifty years, and his only hope of shifting into his true form is if I become his mate at the Beltane Festival.
Which happens to be in less than a week.
No pressure or anything.
I already know this dragon is hot. I can't wait to see how high he can fly.
Smoky Mountain Dragons Book 1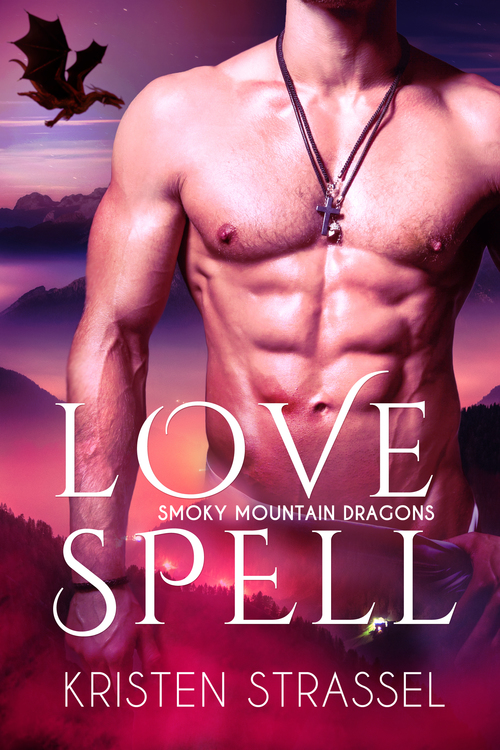 My grandmother promised me to a hot, cursed dragon who happens to be her mortal enemy.
Why does she want me to spend the rest of my life with a man she calls 'lizard breath'? She's an enchantress and she cast a love spell over Tyson Drake fifty years ago. It failed pretty spectacularly, and he's been trapped in his human form ever since. But she's convinced I can change things. That the magic she's been teaching me about is enough to make the spell come true. Now Tyson's willing to give my gran's magic one more try and take a chance on me. I can't stop thinking about him, but will becoming Tyson's mate be enough to make him finally shift into his dragon form, or will my magic be the death of him?
Romance Paranormal [Self Published, On Sale: April 20, 2019, e-Book, / ]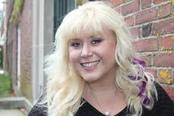 Kristen Strassel is far cooler than she'll make herself sound in this bio. The prolific author of many paranormal and contemporary books, she enjoys spending time with the voices in her head—nudging the characters toward those bad decisions and seeing if she can get them a happily ever after. When she's not writing, she's often still in the land of make-believe—doing makeup for film and television. And when she's not doing any of that, she enjoys making her house look like a Pinterest board, watching football, and road trips to the middle of nowhere. Kristen doesn't have any kids, but she does have a very opinionated cockatiel.