He was a Dragon King. No one should have been able to get to him through magic. No one. But they did.
With tragic results.
If he'd kept a hold of his sword, he could have checked on the dragons several times. And called them home.
V looked up and found himself standing in front of the medical clinic. Sophie, who was mated to another King, Darius, ran it. Many of the Kings hadn't been sure how Sophie could continue to work as a doctor and keep the secrets of Dreagan, but so far, she'd done admirably.
She wouldn't be able to do that forever, though. As a mate, she was given the gift of immortality. Sophie had a few more years before others started to notice that she didn't age. Then, she would have to close the practice for a few generations before she could open it up once more.
V's gaze swung to the parking lot as he heard the squeal of tires and a white Mini with black racing stripes pulled to a stop. He sidestepped to conceal himself behind a tree and watched as Claire got out of her car. V couldn't understand how she drove so fast and didn't worry about getting killed. He gave her credit for being an expert driver, but mortals only had one life. He really wished she would slow down.
Her blond locks were haphazardly pulled back into what he had heard Sophie call a messy bun—whatever that was. He didn't care what it was called. He just knew that he liked it on Claire. He liked it more when she left her locks free to fall down her back.
She was always changing her look. Some days, she had on vivid makeup with her long hair styled in various ways. Other days, she wore very little makeup and had a messy bun.
He liked it all.
The few times he'd happened to be near when Claire arrived at the clinic, she made her way into the office singing whatever had been blaring on her car radio. But today, she was subdued. Her oval face was pensive as if she were deep in thought.
She adjusted the big, black bag she carried on her shoulder before she pulled out her mobile. The moment she looked at the screen, she stopped. A second later, a smile broke out over her face.
V found himself grinning in response because her smile—even when not directed at him—was infectious. He didn't know what it was about the blond beauty that had first captured his attention, but it hadn't let go since.
His vantage point gave him a perfect view of her face. Whatever was on the phone lit up her expression. He'd seen the mated Kings do that to their women. V wondered if he would ever cause someone to smile like that.
The majority of his life after the war with the humans had been spent sleeping in his mountain. He hadn't had time to think about anything more than reclaiming his stolen sword. Now . . . now, those who had something to occupy their time with regards to Dreagan were all around him.
Then there were those who had found love.
It was difficult to be around so many who were happy. Those like Vaughn, a solicitor for Dreagan, who had found his place in the human world. Then there were the pairs who were always together, always sharing secret words and looks. And touches.
The weight of eons of time spent alone crushed V. He'd thought sex would help. And it had. For a short while. Then, that haunting ache filled his chest again.
He wasn't stupid. He knew exactly what it was. Loneliness. He was surrounded by his brethren but felt utterly, completely alone.
V drew in a deep breath and watched Claire's pace quicken as she hurried into the clinic. He shifted around the tree to continue observing her, catching one last look before she walked through the door and disappeared into the building.
He'd spent a lot of time at the clinic lately, helping out when it was needed. Most of the Kings did from time to time. Sophie was part of the family, and as such, they were always there for whatever she needed.
Not that Darius couldn't handle things himself, but sometimes, it was just an excuse for them to be together. Just as everyone not only went to Laith's pub but also helped out there. The Dragon King had owned the pub for hundreds of years, legally passing it down to himself after disappearing for decades at a time.
Who knew how long such things would work. The people of the village near Dreagan seemed happy. Then again, so had the mortals before the war.
"She's pretty, is she no'?"
V closed his eyes at the sound of Darius's voice. He should've heard the King approach, and he would have, had he not been so engrossed in Claire.
He opened his eyes and turned to face his friend. He could try to lie, but there was no point. "Aye. She certainly is."
"Sophie and Claire are verra close," Darius stated. V quirked a brow. "I'm aware of that."
"I know you've picked up Rhys's habits of a different woman every night—"
V was affronted by the charge. "It's no' every night." "Somehow, despite everything that happened to her and Sophie in Edinburgh, Claire doesna know about us."
V crossed his arms over his chest. He didn't know the entire story about how Claire and Sophie had been taken by the Dark Fae, but he knew that it had been a close call for both women. "Are you sure she doesna?"
Darius glanced at the building. "She would've said something to Sophie if she did. You're welcome at the clinic anytime, but Claire is like a sister to Sophie."
"You want me to keep away from her." Somehow, that hurt V more than he'd expected.
"If you think she could be your mate, then I'll no' stand in your way."
"I didna say that."
Darius nodded slowly. "I just doona want Claire hurt." V squared his shoulders. "I'm well aware that she is off­limits."
Darius gave a nod of appreciation. "Thank you. Since you're here, I could really use your help moving some more boxes. I never knew so much was needed to run a medical clinic."
V was slow to follow Darius. While he understood his friend's caution, he was nonetheless hurt by it. More than that, he wondered about the lie he'd told regarding Claire. And the consequences of not admitting what he'd known in his heart for some time now.
(C) Donna Grant, St. Martin's Paperbacks, 2019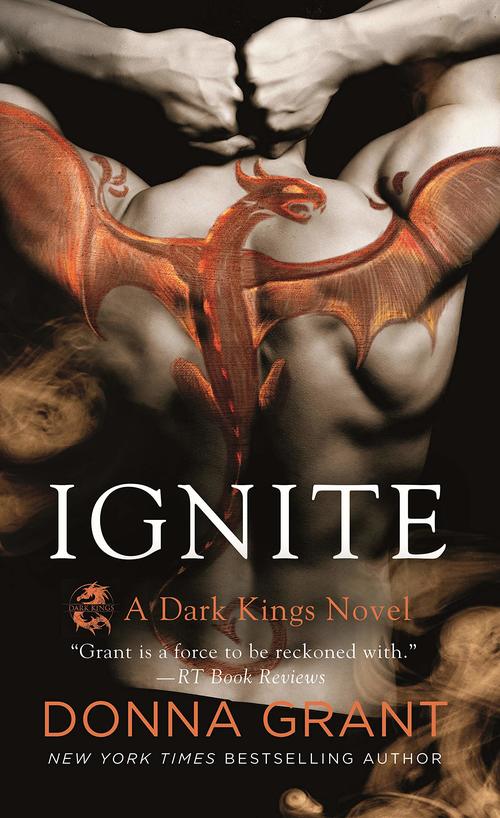 Every inch of him was molded as if from granite…and her blood ran like fire…
For centuries, V has waited to awaken from his doomed sleep and reclaim his destiny. But this Dragon King – one among a legion of legendary warriors sworn to protect the human race from darkness – must first find a way to win back his sword. Wield its power. And try not to fall prey to his own illicit desires.
Claire may possess the beauty and soul of a goddess but V knows better than to mess with a mere mortal. Still, he instinctively knows that Claire is The One who can help him regain the use of his sword and restore his place at Dreagan. But if she learns the truth about who – and what – he really is, her memories of him would be erased forever. How can V love Claire truly, madly, deeply…and protect her from the forces of fire and darkness that could destroy them both?
Romance Paranormal [St. Martin's Paperbacks, On Sale: April 30, 2019, Mass Market Paperback / e-Book, ISBN: 9781250182890 / eISBN: 9781250182906]

The kings prepare to battle evil while one falls in love.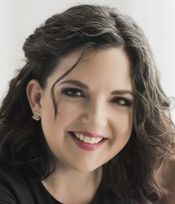 Donna Grant has been praised for her "totally addictive" and "unique and sensual" stories. She's the author of more than twenty novels spanning multiple genres of romance – Scottish Medieval, dark fantasy, time travel, paranormal, and erotic. Born and raised in Texas, she also has ties across the border in Louisiana. Growing up with two such vibrant cultures, her Cajun side of the family taught her the "spicy" side of life while her Texas roots gave her two-steppin' and bareback riding. She is never far from her faithful 80 pound dog, Sisko, or her three cats. She can often be found at the movies or bookstore with her children. Or buying makeup. And shoes.