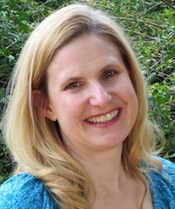 I'm a sports fan. Anyone who follows me on Twitter already knows this. Sometimes, I get a little too passionate about my teams. Okay, I get way too passionate about my teams. Like when the Giants won the World Series in 2010 and again in 2012. Or when Matt Cain pitched a perfect game and my father-in-law called me up to celebrate over the phone together. Then I called my husband, who was in Hawaii for work, to share the news. Is it wrong I was kind of glad I didn't go with him?
I still remember the Nevada football game against Weber State. Greatest comeback ever. Ok, so it's been 20+ years, there may have been bigger comebacks, but that was the best. It was really cold in Reno that day, and we were down 35 points at the half. The students who'd stuck around were chanting "Five more touchdowns." Then "Four more touchdowns." Then "Three more …" and then we were thinking Holy smokes we might actually pull this off. The Wolf Pack ended up winning 55-49 and I have never willingly left a game early ever since. Except for the one Giants baseball game we took my two-year-old to. When he realized he didn't get to go down on the field, he started screaming "I want to go play with Marvin Bernard." We had to leave before we started a riot in the bleachers. After apologizing to our fellow fans we carried him out of the ballpark, leaving my glove behind.
Some of the best dates my husband and I have had were sporting events. 49er games at Candlestick. Like that one game against the Rams (they were still the LA Rams back then) and it was pouring rain and miserably cold. But we had a blast. Somewhere there's a picture of us up in the stands, cold, wet, and having the time of our lives. We went to one playoff game in 1995 against the Bears. The 49ers went on to win their fifth Super Bowl that year.
We often go to Giants baseball games for our anniversary. One year we were driving around San Francisco, looking for an ATM before we got to Candlestick. My husband was getting cash and a guy pulled up next to our car and saw me in my hat, t-shirt and Giants earrings and said he'd just been called to a meeting and couldn't make the game. He sold us two tickets right behind home plate, with parking, for face value. We got to see Pedro Martinez pitch from about five rows back. Too bad he was pitching against the Giants.
We took our first born to his first game at three months old. It was the last Saturday game at Candlestick Park. Robb Nen was warming up before the game and he tossed the ball into the stands. The guy who caught it handed it off to my son, who tried to throw it back on the field. We still have the ball, it's in our trophy case along with various game balls from both boys' Little League careers.
I've only been to Opening Day once. And I had to have my doctor give me the okay, since I was two weeks before my due date. Both my kids were born when the Giants played the Braves. And both days the Giants beat Hall of Famer Tom Glavine. Rich Aurelia hit two home runs and I waited until Nen closed out the game before going to the hospital with my first born. I watched Rich Aurelia hit his second home run of the NLDS after giving birth to my second son.
Sports have always been a part of my life, and a part of my marriage. The first movie I ever went to with my husband was Field of Dreams. For my bachelorette party, my girlfriends and I watched Bull Durham. It's still the go-to movie when my husband and I want to get into a romantic mood. Instead of Valentine's Day, we celebrate "Pitchers and catchers report to spring training day." The last jewelry he bought me was a bracelet made out of genuine baseball leather. For my birthday two years ago, he took me on a tour of AT&T Park. We got to sit in the dugout where they celebrated game 7 of the NLDS before going on to sweep the Tigers in the World Series. He took me to Fan Fest and took pictures of me getting an autograph from Hunter Pence.
He's stuck with me for better or for worse, through Championship seasons and strike-shortened ones. He celebrates life's victories and consoles me on the losses. I'd say I have a winner.
Click here to enter Kristina's WORTH THE TRADE Blog Tour Giveaway! The prize is a $25 Amazon or Barnes & Noble Gift Card, winner's choice!