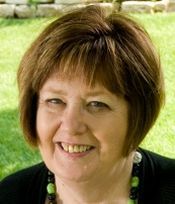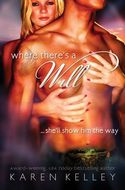 Sometimes I want to stand up and announce, "Yes, I write romance books and I'm damned proud of it!" But I haven't yet. I don't shy away, either. I've had more people give me strange looks when I mention I write romance. I usually get hear responses like, "Oh, you write those kind of books." Or one better: "I don't read trashy books." Well, someone is because romance accounts for over half of book sales each year. Which is a good comeback line in case you need one.
But just for the record, I write erotic romance with a touch of quirky humor. I want to make the reader laugh, and I want to make them turn the ac down a bit. I want to entertain you, and hopefully, I will.
I also write what I like to read. One of my favorite storylines has always been the ugly duckling who turns into a beautiful swan so in WHERE THERE'S A WILL I played around with that theme. Haley, the heroine, lives her day to day dreary life with no hope of change until she does a week's worth of work for a coworker that she has a crush on. When he tells her that he owes her dinner, she gathers her courage and accepts.
She spends all day getting ready—then waits, and waits, but he doesn't show. That night she cries herself to sleep and prays for a miracle.  The next morning a handsome nephilim (half angel/half man) rings her doorbell and promises to give her the miracle she's been waiting for. She promptly slams the door in his face.
Then there's Ryder, the hero. He isn't your typical angel, maybe because he's only half angel. Centuries ago angels came down to earth and mated with beautiful mortal women. Their offspring were called nephilim—demi-gods. But the nephilim don't live by the same rules as regular angels. Most of the time they're breaking all the rules and making new ones as they go along. Ryder will fulfill all Haley's fantasies and take her higher than she's ever been.
What are some of your favorite storylines?
I hope everyone enjoys my new series! Best wishes and happy reading!
To comment on Karen Kelley's blog please click here.