Not many authors develop their stories like a patchwork quilt. Most of the time you hear the debate between plotters and pantsters, the art of outlining vs the skill of letting the story flow from a writer's fingertips. Quilters, however, are a rare breed in the writing world. To interview a writer who utilizes this technique not just here and there, but throughout an entire book is like discovering another piece to the puzzle of what makes a classically great author. Ashley Weaver is one of those author's you won't soon forget in the literary world.
Kym: Welcome to the Cozy Corner, Ashley!
Ashley: Thank you for having me! I'm excited to be here! 
First of all, congratulations on a fabulous new release with your Electra McDonnell novel, A Peculiar Combination, set in England during WWII. After covering the Golden Age with your Armory Ames Mysteries, what made you delve into such a dark period in history for this series?
Thank you! Over the past few years, I've developed a fascination with World War II and have read a lot of nonfiction books on several different aspects of the topic. One of my favorite authors, Ben Macintyre, wrote a book called Agent Zigzag, which is the true story of a petty criminal and sometimes safecracker who ended up becoming a double agent spying for the British. I loved the idea of someone with a criminal background using skills that were frowned upon in peacetime for a good cause during the war. I thought this would be especially interesting from a woman's perspective since women were stepping up to do so many jobs while the men were away fighting. The story of Electra McDonnell evolved from there! It is definitely a dark period in history, but there is also so much inspiration to be found in the courage, strength, and resilience of the people who lived through it. I tried to infuse Ellie with those qualities. She's a criminal, yes, but she's also a noble person at heart.    
Wow, I love that, and you've recommended a great book for us history buffs to read! 
The series is a little bit spy thriller, a little cozy mystery, with a wonderful bit of romance blossoming on the wind. A Peculiar Combination crosses genres in brilliant fashion to intrigue readers. Did you find that combination to come naturally as you developed the story or was it more challenging to add all the pieces to the puzzle?
I found it all fell into place fairly naturally as I went. I don't do outlines, and I don't write my books from beginning to end. Instead, I write several different scenes and then rearrange and piece them together like a patchwork quilt. So I knew there were several different elements I wanted the story to include, and it worked out that some things lent themselves more toward espionage, that Ellie does a little classic sleuthing, and, of course, I always like a dash of romance! 
Now I'm wondering if you have a puzzle on your dining room table, or an unfinished quilt in your closet! How different was your research process between the two series? (Really, the question on everyone's tongue is: Did you learn to crack a safe?) Does your Masters in Library and Information Science degree assist you with your research?
I actually did buy a lockpicking kit and try my hand at it! Sadly, I did not develop any great skill—at least not yet! I really enjoyed being able to do some hands-on research, though. I also read a lot of articles on lockpicking and safecracking and watched several YouTube videos posted by locksmiths, which I found helpful. The characters in my Amory Ames series don't have a specialized skillset like Ellie and her locksmith/safecracker uncle, so this new series was definitely different in that I needed to acquire at least a basic understanding of how safecracking works and then be able to depict in a way that hopefully makes sense to readers!
Being a librarian has certainly come in handy over the years. I have all the research material I could ever need at my fingertips, and I've been trained how to use it! Research has always been something I've enjoyed. Even as a reader, I'm constantly doing extra reading about interesting topics I encounter in books. So I think being a librarian has benefitted me both as a reader and a writer! 
I confess I just went to youtube and watched some lockpicking videos! 
My jewelry is of the more understated variety, but I am always fascinated by royal jewels and jewelry that has been handed down through generations. As Ellie and her uncle Mick stalk through the house toward a moment that will change their lives completely, was there a particular piece of jewelry you imagined behind that safe door?
I don't have any glamorous jewelry either, but I love the idea of coming across something dazzling and extremely valuable in a safe. As for this particular safe, I don't know if even Ellie had a clear idea of what she was expecting to find inside. Their family has always done smaller, less conspicuous jobs, so a big score is somewhat out of the ordinary for her. And, of course, things don't end up at all the way she expects! 
LOL, no they don't! I found Electra (Ellie) to be like a female version of Janet Evanovich's lovable conman in her Fox and O'Hare series that she's written with numerous male counterparts. What challenges did you face as a writer to make a female master criminal in this genre likable?
I always feel it's important to understand the character's motivations and make sure that they're relatable in some way. I think the story being told from Ellie's perspective helped with that somewhat. Since we're inside her head, it's easier to sympathize with her motives, or at least to understand them. Also, it was important for me to find a balance between the criminal elements of her life and what defines her as a person. Ellie has been raised in a family that sometimes does illegal things. All the same, it's a warm, loving family of people who support and care about each other. She's very skilled at lockpicking and safecracking, but that doesn't mean she's never had second thoughts about the illegal things she does. There are shades of gray, just as there are in everyone's lives. She isn't just a criminal but is a person with a complicated past who is also caring, intelligent, loyal, and courageous.
And from a reader's pov, you did it well;) Since you have two series set in England, what drives a woman from Louisiana to write historical stories about across the pond? Was there a book, or series that sparked your interest in the culture?
I think it was Agatha Christie that started my love of British mysteries. I read The Murder of Roger Ackroyd when I was probably fifteen or so, and after that I was hooked. Even before that, however, I loved the Sherlock Holmes stories, including the old Basil Rathbone movies (which, incidentally, were set during World War II). I've also always been a fan of British literature and received my undergraduate degree in English. And I've watched the whole range of BBC series. When I write stories, I think the characters just naturally want to be British! 
A love of the classics is a great starting point! You have whole cast of interesting secondary characters who perform a wide range of criminal acts that come in handy when one becomes a spy. If you could only choose one to sit down and talk to, who would it be and why?
I think I'd love to sit down and talk to Ellie's Uncle Mick. He's the one who has raised her and taught her all she knows about locksmithing and safecracking. He's a friendly, perpetually cheerful man, but there are also hardships in his past and probably a fascinating life story. I think he'd be an interesting person to get to know!
I think a future interview with Mick would be awesome! (Hint-hint) What are you working on now and what exciting new adventures do you have in store for Ellie and Major Ramsey?
I just finished the second Electra McDonnell novel, which has Ellie and her military intelligence counterpart, Major Ramsey, reunited to work on another puzzling case that utilizes Ellie's skills and brings in more of her criminal acquaintances who are willing to do their part for the war effort!
Yay! I can't wait to read it! Can you tell our readers where they can find you on the web and social media?
My website is www.ashley-weaver.com, and I can also be found on Facebook: @AuthorAshleyWeaver, Twitter: @ashleycweaver, and Instagram: @AshleyWeaverAuthor
Thank you so much for joining us at the Cozy Corner!
Thanks again for having me!
 ***
Until next month when I interview author Allie Pleiter, get cozy and read on!
Electra McDonnell Series #1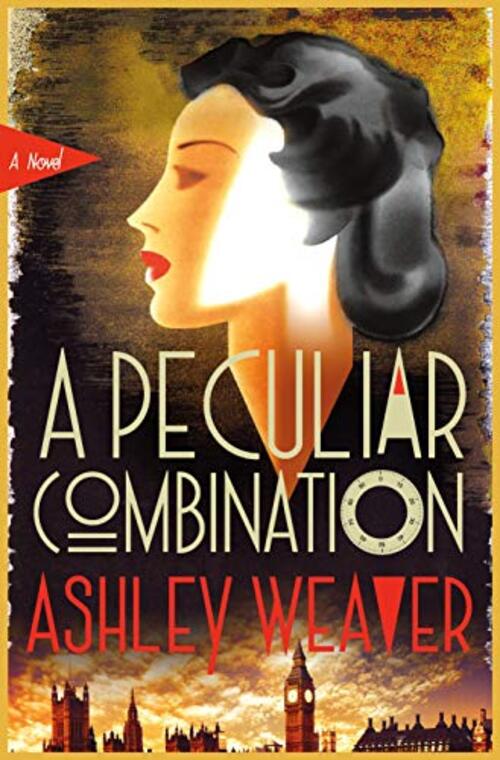 The first in the Electra McDonnell series from Edgar-nominated author Ashley Weaver, set in England during World War II, A Peculiar Combination is a delightful mystery filled with spies, murder, romance, and the author's signature wit.
Electra McDonnell has always known that the way she and her family earn their living is slightly outside of the law. Breaking into the homes of the rich and picking the locks on their safes may not be condoned by British law enforcement, but World War II is in full swing, Ellie's cousins Colm and Toby are off fighting against Hitler, and Uncle Mick's more honorable business as a locksmith can't pay the bills any more.
So when Uncle Mick receives a tip about a safe full of jewels in the empty house of a wealthy family, he and Ellie can't resist. All goes as planned—until the pair are caught redhanded. Ellie expects them to be taken straight to prison, but instead they are delivered to a large townhouse, where government official Major Ramsey is waiting with an offer: either Ellie agrees to help him break into a safe and retrieve blueprints that will be critical to the British war effort, before they can be delivered to a German spy, or he turns her over to the police.
Ellie doesn't care for the Major's imperious manner, but she has no choice, and besides, she's eager to do her bit for king and country. She may be a thief, but she's no coward. When she and the Major break into the house in question, they find instead the purported German spy dead on the floor, the safe already open and empty. Soon, Ellie and Major Ramsey are forced to put aside their differences to unmask the double-agent, as they try to stop allied plans falling into German hands.
Mystery Historical | Mystery Private Eye [Minotaur Books, On Sale: May 11, 2021, Hardcover / e-Book, ISBN: 9781250780485 / eISBN: 9781250780492]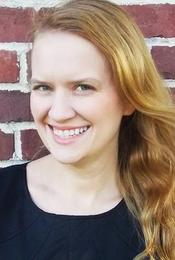 ASHLEY WEAVER is the Technical Services Coordinator for the Allen Parish Libraries in Louisiana. Weaver has worked in libraries since she was 14; she was a page and then a clerk before obtaining her MLIS from Louisiana State University. She lives in Oakdale, Louisiana.
***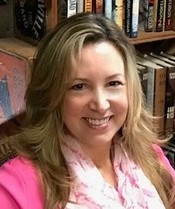 Kym Roberts is a retired detective sergeant who looks for passion, mystery, and suspense in every book she reads and writes. She can be found on the web at kymroberts.com, on Facebook @KymRobertsAuthor911, and on Twitter @kymroberts911. Her Amazon bestselling Book Barn Mystery #5, Killer Classics was a finalist for the Fresh Fiction Awards for Best Cozy Mystery & Best Book! She's currently elbow-deep in a new adventure that will be coming soon!