Saying a novel is a du Maurier-like mystery, immediately catches a reader's attention and sets a pretty high bar for an author to attain. Rhys Bowen, however, is one of the few writers who achieved that goal with flare. In her latest installment of the Royal Spyness Mystery series, The Last Mrs. Summers, Ms. Bowen was not only inspired by the Daphne du Maurier's Rebecca, but she also matched the novel with her own creative genius. After all, within this one series, Ms. Bowen has tackled the love of the romance genre, the intrigue of a classic murder mystery, the suspense of a spy thriller, the angst of a historical drama, the friendship found in women's fiction, (I'm sure I'm leaving something out) and now the foreboding of a gothic novel. How an author does that in one cozy mystery series is beyond brilliant.
Rebecca by Daphne du Maurier not only fascinated readers because of its gothic style but also for its narrative format from the viewpoint of the second Mrs. de Winter. I love that Ms. Bowen named her character Mrs. Summers—the seasons may be opposite, but her characters are equally captivating. On page one du Maurier began: "Last night I dreamt I went to Manderley again." Bowen started her novel, The Last Mrs. Summers, in a very similar manner: "Last night I had a strange dream. I dreamed that I was mistress of an enormous house."
Georgie, of course, is not the second wife of this mystery. Our heroine is, however, the new mistress of the Eynsleigh estate—a name reminiscent of du Maurier's Manderley House. I don't think a stage could be set better than that even if Eynsleigh estate isn't the scene of the crime—thank goodness!
But that's not all The Last Mrs. Summers has in common with Rebecca.
Rebecca was published in 1938. Georgie is living in pre-World War II-1935.
Obviously, the plot's are similar: a young wife obsessed with her husband's first marriage and the death of his first wife.
Rebecca was the first wife, Rose, in The Last Mrs. Summer, was the second. Since the name of the second wife was never revealed in Rebecca, it's only fitting that Rebecca and Rose be an alliteration. Don't you think?
Like the second Mrs. de Winter, Rose found herself going from rags to riches.
Both stories are set in the wilds of Cornwall. Wilds by English standards are a bit different than American 🙂
The murders of both first wives were hidden until the second wife meddled into the past.
There are plenty of red herrings who are guilty of other offenses
Innocence is lost but justice prevails
There are many more similarities between the two novels, and I found myself looking for commonalities that Ms. Bowen artfully twisted. Rebecca may be the inspiration for The Last Mrs. Summers, but this is far from a repeat of the timeless tale. Ms. Bowen has matched du Maurier's gothic style with literal and figurative secret passages, hidden panels, and trapdoors with the bonus of her clever whit in a mystery to enthrall readers until the very end. I have to say that I agree with Georgie. Perfection is scary, but in Ms. Bowen's case, it's utterly delightful.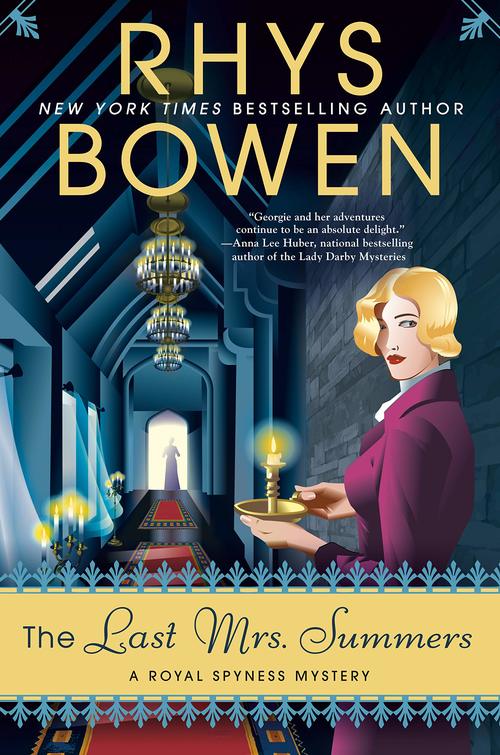 Lady Georgiana Rannoch is just back from her honeymoon with dashing Darcy O'Mara when a friend in need pulls her into a twisted Gothic tale of betrayal, deception and, most definitely, murder. . . .

I am a bit at loose ends at the moment. My cook, Queenie, is making my new role as mistress of Eynsleigh something akin to constant torture as Darcy is off on another one of his top secret jaunts. And Grandad is busy helping wayward youths avoid lives of crime. So when my dearest friend, Belinda, inherits an old cottage in Cornwall and begs me to go with her to inspect the property, I jump at the chance.
After a heart-stopping journey in Belinda's beast of a motorcar, we arrive at the creaky old cottage called White Sails and quickly realize that it is completely uninhabitable. Just when I'm starting to wonder if I would have been better off trying to get Queenie to cook a roast that hasn't been burnt beyond all recognition, we meet Rose Summers, a woman Belinda knew as a child when she spent time in Cornwall. Rose invites us to stay at Trewoma Hall, the lovely estate now owned by her husband, Tony.
Belinda confesses that she never liked Rose and had a fling with Tony years ago, so staying with them is far from ideal but beggars can't be choosers as they say. Trewoma is not the idyllic house Belinda remembers. There's something claustrophobic and foreboding about the place. Matters aren't helped by the oppressively efficient housekeeper Mrs. Mannering or by the fact that Tony seems to want to rekindle whatever he and Belinda once had right under his wife's nose.
Our increasingly awkward visit soon turns deadly when a member of the household is found murdered and all clues point to Belinda as the prime suspect. I soon learn that some long buried secrets have come back to haunt those in residence at Trewoma Hall and I'll need to sift through the ruins of their past so Belinda doesn't lose her chance at freedom in the present. . . .
Mystery Historical [Berkley Prime Crime, On Sale: August 4, 2020, Hardcover / e-Book, ISBN: 9780451492876 / eISBN: 9780440000068]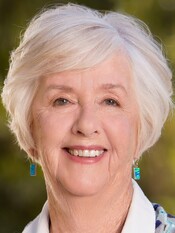 Rhys Bowen is the New York Times, Wall Street Journal and USA Today bestselling author of two historical mystery series as well as three internationally bestselling stand-alone novels. Her books have won multiple awards and been translated into over twenty languages. A transplanted Brit, Rhys now divides her time between California and Arizona, where she escapes from those harsh California winters.
***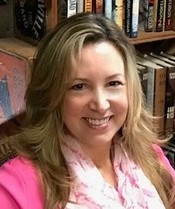 Passion. Mystery. Suspense. Catch the Wave! Because a little PMS can change your world!
Kym Roberts is a retired detective sergeant who looks for passion, mystery, and suspense in every book she reads and writes. She can be found on the web at kymroberts.com, on Facebook @KymRobertsAuthor911 and on Twitter @kymroberts911. You can also listen to her podcast Romance Book Chat with Kym and Misty on iTunes & Stitcher. Her Amazon bestselling Book Barn Mystery #5, Killer Classics was a finalist for the Fresh Fiction Awards for Best Cozy Mystery & Best Book!