1–What is the title of your latest release?
2–What is it about?
It's a murder mystery with the promise of romance to come. Juliana wakes up next to the body of her dead husband. He's been stabbed through the heart, but she is sure she didn't do it. Enter Sir Edmund Asheton, lawyer and criminal investigator.
3–What do you love about the setting of your book? 
Back then, in the 1740s, London was the biggest city in the world, but it had no police force. You could be hanged for stealing a loaf of bread – if you were caught. Criminal masterminds played both sides of the law, keeping their minions in check by threatening to turn them in. Mobs ruled, and they were frequent and dangerous. One of the reviewers of the book commented that I treated the mob in the book like an everyday occurrence. Well, if you read the newspapers (known as journals) of the time, they were just that.
4–How did your heroine surprise you? 
Despite her parents treating her like a valuable piece of art, an asset rather than a person, she had an inner resilience. The brutal treatment she received on her wedding night (referred to but not described in the book) and then being accused of his murder traumatised her, but she refused to give in. I loved that about her. The book takes place over the cause of about a month, and she grew stronger in that time. And stood up to her parents.
5–Why will readers love your hero? 
Ash has his own dark past, but he has deep integrity that has seen him through everything. His conscience won't let him walk past an injustice, and although Juliana has no proof, he is the only person who believes her. He takes her into his home, where he lives with a sister and a brother (he's one of six children) and shows her what real family life should be like. He's determined and clever. He has friends ranging from a duke to a street thief, and he treats them all the same.
6–What was one of your biggest challenges while writing this book (spoiler-free, of course!)? 
The research and putting myself in the mindset of someone of that time. The justice system was so different to what it is today, but it was the start of the modern era. Reading through the Waltham Black Acts, which dominated criminal law in the eighteenth century was a challenge! Legalese is never easy to read!
7–Do you look forward to or do you dread the revision process? 
I enjoy it. I can firm the story, make sure the story has no holes, and really work on character building.
8–What's your favorite snack to have on hand while writing?
Well tea, of course, and some biscuits. But the crumbs get in the keyboard!
9–Where would you go for an ideal writer's retreat? 
A cottage somewhere beautiful, so I can look out at the scenery as I work. Or a luxury hotel in the middle of a fascinating city. I can visit a museum by day, eat in a café, somewhere I can sit outside and watch the world go by, and then shut myself in my room and write.
10–What's the best piece of writing advice you've received? 
Write for you, and then edit for your reader. I can't even remember who told me that, but it's at the heart of what I do.
11–Who is the fictional character you want to hang out with the most? (anyone in literature!)
Just one? Not fair! Probably Freddy Standon from Georgette Heyer's Cotillion. He is very fashionable, knows all the interesting places, has excellent taste and isn't in the least haughty. Most heroes are so fraught, or brooding, or just plain difficult, but Freddy is a joy.
12–What's one of your earliest book memories? 
Reading Alice in Wonderland. I grew up in a house with lots of books and nobody to censor what I was reading – until my mother caught me reading Mickey Spillane! An old-school writer, but deeply shocking.
13–If you had to write in a different genre, what would it be and why? 
I've written romance under another name, and this is my first venture into mystery and detective fiction. I love it. But there's still romance in the stories I write. Pure detective fiction would be an interesting challenge!
14–What song will automatically put you in a good mood? 
Mr. Blue Sky by the Electric Light Orchestra.
15–What is your favorite way to practice self-care?
I go for long walks.
16–What can you eat and never get sick of? 
Ice cream, especially good vanilla. Or gelato.
17–Will you share a favorite, recent-ish book you recommend? 
Honestly? I've not read much recent fiction. I've started a lot, but I haven't finished them. During the pandemic I re-read my old favorites, comfort books. But I did enjoy David Olusoga's "Black and British: A Forgotten History." It's a brilliant read.
18–Do you have any hobbies? 
Oh dear, does playing Animal Crossing count? I love to visit old houses, but of course I haven't been able to do that recently.
19–Are you an early bird or a night owl?
Night owl all the way. I love the early hours of the morning, at dawn, so I'll often work through the night.
20–What can readers expect from you next? 
The second book in the Ash and Juliana series, The Sign Of The Raven is coming soon. Ash comes to grips with London's biggest criminal mastermind. The book is set some months after the first book, so Juliana has been able to come to terms with what has happened in the past. She's not as vulnerable as she is in the first book, and Ash encourages her to be herself. This is where their romance really starts, as she is ready to go forward. But they have to cope with the murder of a prominent member of society, discovered after the great celebration that Handel wrote his Fireworks Suite for.
Ash & Juliana #1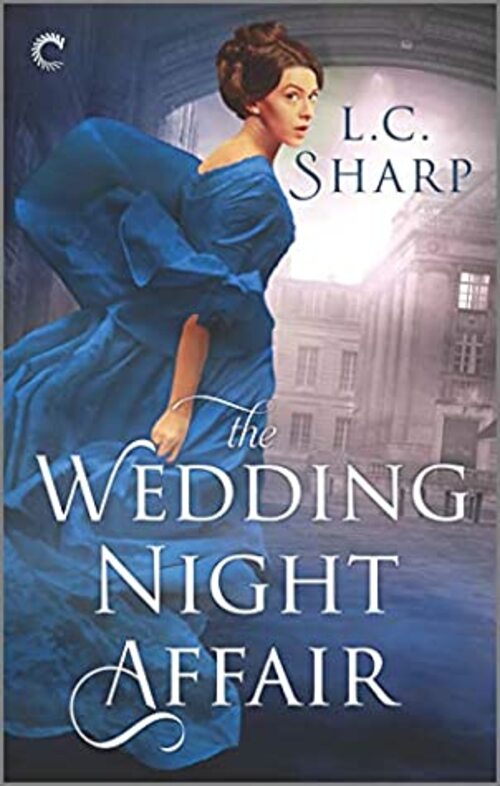 An unlikely pair explores the darkest corners of London society in this thrilling historical mystery.
The year is 1748, and Lady Juliana Uppingham awakens in a pool of blood, with no memory of how her new husband ended up dead beside her. Her distaste for her betrothed was no secret, but even so, Juliana couldn't possibly have killed him…could she?
Juliana's only hope is Sir Edmund Ashendon, a dashing baronet with a knack for solving seemingly unsolvable crimes—and a reputation for trouble. A man as comfortable in the rookeries of St. Giles as he is in the royal court, Ash believes Juliana is innocent, though all signs point to her as the killer. He doesn't expect to develop a soft spot for the spirited widow, one that only grows when escalating threats against Juliana force Ash to shelter her in his home.
When another body is found, it becomes clear that Juliana has been dragged into something much, much bigger than simply her husband's murder. With a collection of deadly black-tipped feathers as their sole clue and a date at the end of a hangman's noose looming, they'll have to find the real killer—before it's too late.
Romance Historical | Romance Suspense [Carina Press, On Sale: May 11, 2021, e-Book, ISBN: 9780369702890 / eISBN: 9780369702890]
L.C. Sharp lives in the north of Britain. She has researched, loved, and lived history all her life and now she gets to write about it!
She has written stories since her early attempts to rewrite the Morte D'Arthur and the novels of Georgette Heyer. History is important to her, from the days when her parents took her to a different stately home every weekend.
Now she gets to share that love with you.