Food is almost as important as knitting in my Knit & Nibble mysteries. The members of the Knit and Nibble knitting group take turns hosting the club's weekly meetings, and each week's host serves a sweet treat with coffee and tea at break time. I include at least one recipe in each book, often for the sweet treat baked and served by my amateur-sleuth protagonist, Pamela Paterson.
In devising the recipes that my characters make and serve, I like to keep the time of year in mind. Knitty Gritty Murder takes place in May, so I have Pamela bake a rhubarb cheesecake for the knitting group. The recipe for that creation appears at the end of the book and photos of it appear on my website's Knitty Gritty Murder page. But May is also the month for strawberries.
Knit and Nibble's only male member, Roland DeCamp, prides himself on doing his own cooking when it's his turn to host the group. But he's not the most experienced cook, so I give him simple recipes. In Knitty Gritty Murder, he serves Strawberry Jell-O Pie, which I learned to make in high school and which requires little more than a box of strawberry Jell-O, a pint of strawberries, and a pre-baked pie crust. That recipe doesn't appear in the book, but there's a photo and a link to it on my website's Knitty Gritty Murder page.
Thinking about strawberries while I was writing the book led me back to a recipe I'd been longing to experiment with: a yummy-looking corn flour cookie sandwich with pickled strawberry preserves inside that I'd seen online. The directions seemed very complicated, however, and I was sure I could invent a more streamlined version.
Cornmeal Sandwich Cookies with Strawberry Jam haven't appeared in a Knit & Nibble mystery yet, though they might, but here's the recipe I devised.
Cornmeal Sandwich Cookies with Strawberry Jam
Makes 16 flat cookies = 8 sandwich cookies
Ingredients:
3/4 cup flour
1/2 cup yellow cornmeal
1 tsp. baking powder
1/4 tsp. salt
6 tbsp. butter, softened
1/3 cup sugar
1 egg
1/4 tsp. vanilla
Good-quality strawberry jam, about 6 oz.
Mix flour, cornmeal, baking powder, and salt and set aside. In a large bowl, cream butter and sugar until smooth. Beat in egg and vanilla. Add the dry ingredients and beat until thoroughly combined. Scoop the dough into a smaller bowl—a rubber spatula is useful here. Cover it with plastic wrap and chill it for about an hour. (Longer is okay.)
Heat the oven to 325 degrees and generously butter a 10" x 15" (or larger) cookie sheet.
Scoop the dough out onto your work surface. It will be stiff but that's good. Cut it into quarters and then cut each quarter into quarters. Roll each quarter into a ball.
Roll each ball into an oval.
You will not need to flour your hands because the dough isn't very sticky. Arrange the dough ovals in four rows of four on your cookie sheet. Flatten each one slightly. (They will flatten more as they bake and they will also spread out, which is why it's important to use a cookie sheet large enough to allow plenty of space between them.)
Bake them for 13 to 15 minutes on the middle shelf of your oven. Let them cool thoroughly and then turn eight of them over and spread the underside with strawberry jam—about a heaping tsp. on each. Top with a second cookie to make a sandwich.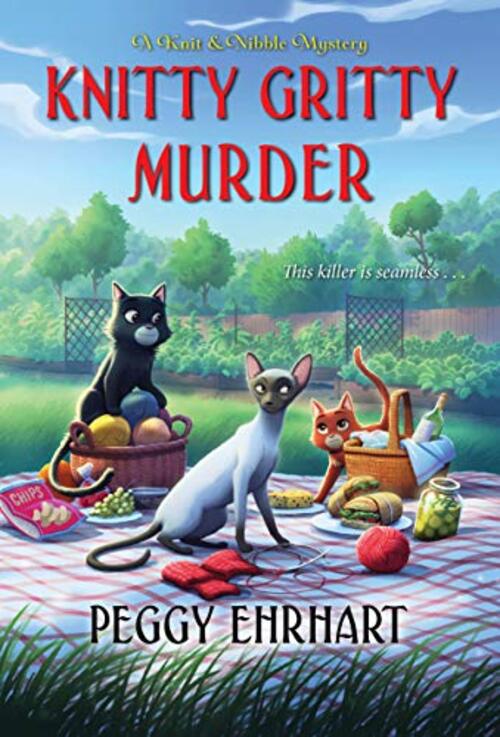 Pamela Paterson and the Knit and Nibble ladies have plenty of talents that don't revolve around yarn. But their penchant for patterns has led to a dangerous hobby they just can't quit—unraveling murders.
 
Most times of the year, the tight-knit community gardens in quaint Arborville, New Jersey, overflow with seasonal vegetables and herbs. But who planted the dead body? Farm-to-table enthusiast Jenny Miller had a cookbook in the works when she was suddenly found strangled by a circular knitting needle in her own plot. Now, the pressure is on Pamela and her neighbor Bettina as they weave together clues in search of the person who kept Jenny's renowned heirloom plants—and budding career—from growing. With suspects and victims cropping up like weeds, it'll take a whole lot more than green thumbs and creative minds this spring to entangle the crafty culprit . . .
Knitting tips and delicious recipe included!
Mystery Cozy | Mystery Private Eye | Mystery Hobbies [Kensington, On Sale: March 30, 2021, Mass Market Paperback / e-Book, ISBN: 9781496733894 / eISBN: 9781496733917]
A Fun Fast-Paced Cozy Packed with Suspects, Knitting, and Food!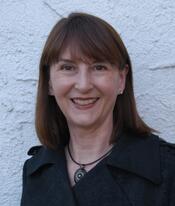 Peggy Ehrhart is a former English professor with a doctorate in Medieval Literature. Her earlier publications include a prize-winning nonfiction book dealing with medieval literature, short mystery fiction in print and online venues, and her Maxx Maxwell mysteries, inspired by her experiences playing guitar in blues bands and published by Five Star.
Peggy is currently writing the very cozy Knit & Nibble mysteries for Kensington. Her amateur sleuth, Pamela Paterson, is the founder of the Knit & Nibble knitting club in the charming town of Arborville, New Jersey. Peggy herself is a devoted crafter, dating from her membership in 4-H as a child in Southern California.