Instead of trying to find your perfect match in a dating app, we bring you the "Author-Reader Match," where we introduce you to authors as a reader you may fall in love with. It's our great pleasure to present Laura Kennedy!
Writes:
Young Adult/New Adult and Chick Lit, my latest release from Melange Publishing being Suddenly Singapore, the third YA in my Coral Cove series.
About: 
Author reluctant to admit her age seeking adventurous teens and twenty-somethings who love adventure, romance and intrigue in faraway places.  Join irrepressible seventeen-year-old Floridian Brooke Bentley who is forced to navigate the beautiful but repressive city/state Singapore when her father is transferred to Malaysia for a year.  Enrolled in tony Marlborough Academy, Brooke is immediately forced to contend with the infamous Chameleons (aka Cammies), the snottiest, wealthiest girls in her Senior Class.
Brooke finds friendship in Mu and Tai (Toy), which helps her survive.  Giving her additional will to live is her tentative romance with Raffie Desai, the hottest, yan dao guy at Marlborough.
What I'm looking for in my ideal reader match:
.  Readers who identify with someone like Brooke who tries to do the right thing but sometimes finds herself making less than stellar decisions.
.   Readers who love less than perfect characters who make real life mistakes like Brooke's new friend, gorgeous Lani.
.   Readers who appreciate Brooke's sense of humor, wit, and empathy.
.   Readers who will love learning about the Asian culture.
—
COMMENT TO WIN: Tell us why you love to read YA novels and you'll be entered to win one of four copies of SUDDENLY SINGAPORE by Laura Kennedy. US only – GOOD LUCK!
—
Coral Cove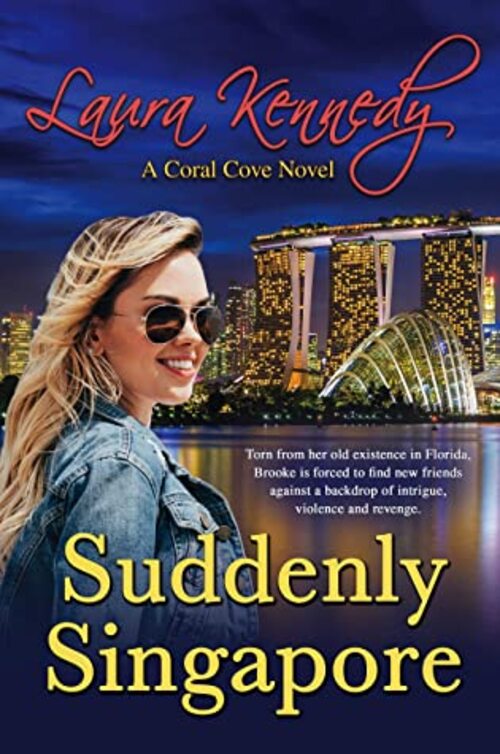 I should have known the night we landed at Singapore's Changi Airport things would turn out badly.
That something was already steeping in the thick, black Malaysian air like a tea ball of Darjeeling in a teapot.
A something that would totally change my life forever.
Torn from her old existence in Florida, seventeen-year-old Brooke Bentley is forced to find new friends against a backdrop of intrigue, violence and revenge.
Young Adult Suspense [Melange Books, On Sale: March 2, 2021, Paperback / e-Book, ISBN: 9781953735300 / eISBN: 9781953735317]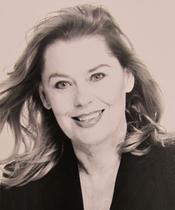 Laura Kennedy has been writing since she was ten, concocting her first confession story for True Confessions when she was twenty-two. Raised by a successful romance writer mother, it was an obvious career choice. Suddenly Singapore is her fifth novel. Her sixth, Singapore Unveiled, is scheduled to be released by Melange in the near future. Other works include Chick Lits See Mommy Run and Affairs, Fibs and Felonies, another Coral Cove novel about Brooke Bentley's mother, Barbie.