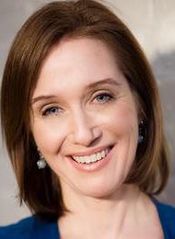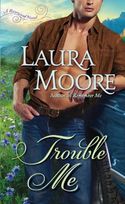 To celebrate the release of TROUBLE ME, Book Three of my Rosewood Trilogy, I thought I'd introduce you to my newest hero, Rob Cooper.
Rob Cooper is a cop who possesses a strong sense of right and wrong. He's also a widower, who's busy raising his six year-old daughter. His wife Becky died five years earlier and Rob grieves for her still–so much so that he hasn't let himself get close to any woman since then. He realizes the situation is unhealthy, for him as well as his young daughter Hayley, but no woman has been able to capture his interest, let alone touch his heart.
His world changes one wild, stormy night when Rob finds himself in a Norfolk hotel bar waiting out the storm so he can drive home to Warburg, Virginia, and a woman walks in and orders a drink, settling into a stool not far from his own. The woman is beautiful and though Rob of course has no intention of approaching her, the other male patrons are soon taking turns trying to their best pick-up lines. When one man becomes coarse and aggressive, Rob decides he's had enough. He crosses over to where the woman is sitting and tells the guy to take a hike.
Rob's not the kind of man another willingly crosses.
While Rob has saved the young woman from being harassed by the other men in the bar, one look into her extraordinary green eyes and he's caught in the grip of desire. It's a need, a raw sexual hunger he hasn't felt in years. Rob tells himself that it's okay to act on his desire for this beautiful stranger. This night will never be repeated; he'll never see this woman again, and, as she's completely unlike Becky, he won't be betraying the memory of his wife. It will be a brief, anonymous encounter, then they will both go their separate ways.
But when Rob returns home, he discovers that the passion-filled night he spent with the beautiful stranger is not one he can safely relegate to a fond memory. It turns out the woman is none other than Jade Radcliffe. Though Jade may now be years older and no longer the troubled teen he once knew, she's still the last person in Warburg Rob should want in his arms…
I hope this glimpse into Rob's character makes you want to read TROUBLE ME and discover more about Rob and Jade.
Happy Reading!
~Laura
P.S. Two lucky readers who comment on my blog will be selected to win a copy of TROUBLE ME. Good luck!
To comment on Laura Moore's blog please click here.