From Chapter 3 of  AN EVERYDAY HERO 
Greer pumped the brakes as she approached the narrow lane that led off the main road to Emmett Lawson's cabin. A gate blocked the entrance and a fence stretched to either side. As if that wasn't enough to deter visitors, a No Trespassing sign swung in the slight breeze from the rusty top rail of the gate.
She tapped her thumbs on the steering wheel to the beat of the music on her radio, a catchy pop song with inane lyrics involving booty shaking. Without guilt, she could turn around and claim she couldn't reach Emmett.
Except Amelia's offer of double hours was too much to resist. A summer stroll through the woods would net her at least an hour. She parked on the side of the two-lane country road, half blocking one lane. Not that she was worried about causing a traffic jam. She looked in either direction. Nothing but bees traveled across the road.
Greer fanned herself with her straw cowboy hat and pulled at the lock and chain on the gate, hoping they were just for show, but the chain had been looped twice and the lock was heavy duty. The cabin was through the woods, but she couldn't remember how far back. She popped onto her toes but spotted no evidence of human habitation. Emmett was a man who didn't want to be bothered.
Curiosity arched like a cat in her psyche. In high school, Emmett had strode through the school like a god, worshiped by girls and boys alike. Even Greer hadn't been immune. She'd spent most of World History staring at the back of his head and imagining what it would be like to be the focus of his blistering blue eyes and brilliant smile.
Not that boys like Emmett noticed girls like her. It was a universal law, like gravity or inertia. She'd existed on the fringes, artsy and weird, like a distant planet in his orbit. Her friends had been in music and theater. Emmett had been the quarterback dominating the football field while she'd been under the bleachers looking for trouble.
Yet, he hadn't been a self-centered asshole. He'd been friendly and outgoing and well-liked by everyone, even her. What had happened?
She swung a leg over the fence. Splintered wood caught her along her inner thigh. Stuck with one leg on either side, she heaved herself all the way over and hopped while examining the deep scratch. At least she'd have proof for Amelia that she'd tried to see Emmett.
The wedge heels on her sandals sank into the soft ground. She kicked them off and tossed them on the other side of the fence by her front tire. Pine needles pricked her soles but it wasn't unpleasant. It had been years since she'd felt the ground under her bare feet. Between the shade and the piney scent of the trees, the stroll was almost pleasant.
The trees ended in an abrupt line and spit her out into the blinding heat of the sun. Her hat did little to protect her. The cabin was nestled in a slight dip between rolling hills. It was a slicker, modern version of an old-timey cabin. Half the cabin was made with traditional-looking chinked logs, the other half with white-washed wooden boards. The wraparound porch and red metal roof added to the charm. It was picturesque.
Yet, the approach revealed an unkempt underbelly to the place. Grass grew knee-high on either side of the lane leading to the house but shorter between the tire tracks. Clumps of orange-and-black tiger lilies and black-eyed Susans poked out of the grass as if the landscaping had been abandoned. The bushes in front of the cabin had sent runners off in every direction. Chaos had gained the upper hand.
A shadow shifted on the front porch, but all she could hear was the ebb and flow of insects and birds. The movement materialized into a man. Emmett. She halted thirty feet from the porch steps and squinted against the sun knowing Emmett could see her perfectly as she fought the sun and lost.
"Hi!" Out of nerves, she waved like a deranged beauty queen in a parade. When he didn't respond, she dropped her hand and smoothed her skirt.
"Get gone." His voice rumbled like a rusty gate that hadn't been opened in a long time.
"I'm not sure you remember me, but—"
"I said, go!"
"I just want to–"
The report of a gun had her yelping, covering her ears, and crouching down.
"You have one more chance to skedaddle. Now go."
She rose. Her legs wobbled like noodles. While she couldn't see him, the barrel of a shotgun glinted where it stuck out from the porch rails, except it was pointed at the sky and not her. While her body had turned to mush, her head whirred. Was she going to run for home like a scared rabbit or stay like an idiot?
"You shoot that gun one more time and I'm going to tell your mama." Her voice ended on a squeak.
Nothing moved. Even the critters around them had fallen silent. Or maybe she couldn't hear them because her heart was trying to beat some sense into her. The flight portion of her fight-or-flight response was winning.
"Are you seriously threatening to rat me out to my mama? Maybe you won't be alive to talk." Although his words contained a threat, something about his voice had lightened, as if she had surprised him.
She squared herself with the shadow of Emmett and crossed her arms over her chest, her gaze stuck on the gun. If it swung toward her, she would make a dive for the tall grass. "I know your mama, and she'd come out here and jerk a knot in your tail if I told her about this."
"For the love of God, I'm not going to shoot you." He cracked the barrel and set the gun out of sight. Although it was still on Greer's mind as she shuffled forward.
"I'm Greer–"
"Greer Hadley. I know who you are. I'm not having sex with you so go on home."
Instinct had Greer gasping and clutching her great-grandmother's pearls. She didn't think she was still capable of being shocked. She was wrong. "I'm not–how could you think–? Oh my God, you are a pig."
(C) Laura Trentham, Laura Trentham, 2020
***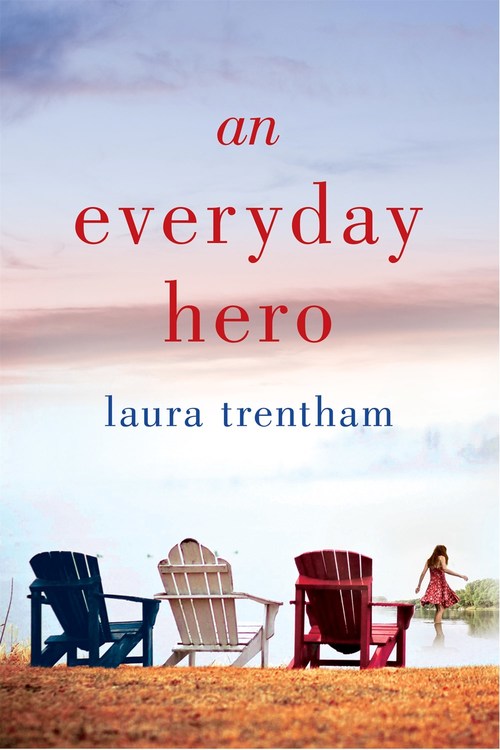 From award-winning author Laura Trentham comes an emotionally layered novel about redemption, second chances and discovering that life is worth fighting for.
At thirty, Greer Hadley never expected to be forced home to Madison, Tennessee with her life and dreams of being a songwriter up in flames. To make matters worse, a series of bad decisions and even crappier luck lands her community service hours at a nonprofit organization that aids veterans and their families. Greer cannot fathom how she's supposed to use music to help anyone deal with their trauma and loss when the one thing that brought her joy has failed her.
When Greer meets fifteen-year-old Ally Martinez, her plans to stay detached and do as little as possible get thrown away. New to town and dealing with the death of her father in action, she hides her emotions behind a mask of bitterness and sarcasm, but Greer is able to see past it and recognizes pieces of who she once was in Ally. The raw and obvious talent she possesses could take her to the top and Greer vows to make sure life's negativities don't derail Ally's potential.
After Greer is assigned a veteran to help, she's not surprised Emmett Lawson, the town's golden boy, followed his family's legacy. What leaves her shocked is the shell of a man who believes he doesn't deserve anyone's help. A breakthrough with Ally reminds Greer that no one is worth giving up on. So she shows up one day with his old guitar, and meets Emmett's rage head on with her stubbornness. When a situation with Ally becomes dire, the two of them must become a team to save her—and along the way they might just save themselves too.
Romance | Women's Fiction [St. Martin's Griffin, On Sale: February 4, 2020, Trade Size / e-Book, ISBN: 9781250145550 / eISBN: 9781250145567]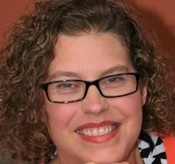 Laura Trentham was born and raised in a small town in Northwest Tennessee. Although, she loved English and reading in high school, she majored in Chemical Engineering (in order to avoid becoming a starving artist!) and worked in a hard hat and steel toed boots for several years. Now living in South Carolina with her husband and two children, she writes historical and contemporary romances that are a little dark, a little funny, and a whole lot of sexy.