I can't exactly remember when and where my fascination with dogs started–but it wasn't because I grew up with dogs. My mother's dad raised Border Collies that he trained to herd sheep–they weren't pets, and she had no desire to have the stinky dirty beasts in the house. And then my little brother developed allergies to dogs (and cats, and chocolate, and just about everything else you can imagine), so the first pet I was allowed to own was a turtle that I named Paddlefoot.
My love of dogs must have started with books and movies. The first dog I remember knowing about was Lassie, the transgender wonder dog (you might remember that Lassie was always played by a male dog. Anybody know why?). But she/he was a little too perfect to be my first dog crush. That flowing coat, though. She/he was totally the Fabio of dogs, wasn't she/he?
I really fell in love with dogs from reading The Hundred and One Dalmatians by Dodie Smith. Yes, it was an actual book before 'ol Walt made it into a movie. I read and re-read the book almost as often as I read Charlotte's Web (but I didn't cry since no dogs died). I wonder if my deep affection for polka dots comes from that book, too. . .
There have been many other dogs on page and screen since Pongo and Perdita captured my heart—Eddie, the Jack Russel terrier from the TV show Frazier, comes to mind, as does Spuds Mackenzie of Bud Light fame.
As life tends to imitate art, the Stanley family has a couple of real dogs named after human TV characters. Our coonhound, Penny can be seen in human form on the Big Bang Theory, and our great Dane/Lab is named Homer. We try to pretend we were being literary and honoring the Odyssey of his young life when we named him (we were his third home during his first year), but we all know which Homer we really named him for, don't we? Doh!
—
COMMENT TO WIN: Who is your favorite pop culture dog? Tell us in the comments and you'll be entered to win a copy of LUCKY CHANCE COWBOY! US and Canada only, good luck!
—
Big Chance Dog Rescue #2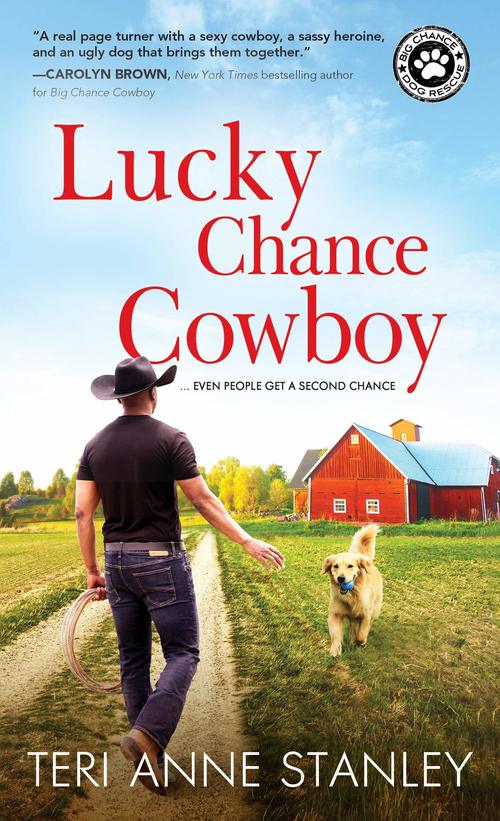 At Big Chance Dog Rescue, everyone can find a forever home
Marcus Talbott is a soldier through and through, and he's not going to let an injury keep him from his Army unit. Sure, his last mission nearly broke his back, but that's nothing his positive attitude and work ethic can't fix, right? In the meantime, he's got a place on the board at the Big Chance Dog Rescue, and flirting with his friend's sassy sister, Emma, is a welcome distraction.
Emma Stern is barely scraping by while working and caring for her elderly grandfather, but she's running out of options—and hope. The last thing she has time for is Marcus and his flirting, sexy as he might be. But every time Emma thinks she's reached the end of her rope, Marcus is there to lend a hand. Maybe there's more to the handsome playboy after all…
Romance Contemporary | Romance Western [Sourcebooks Casablanca, On Sale: January 28, 2020, Mass Market Paperback / e-Book, ISBN: 9781492658023 / eISBN: 9781492658030]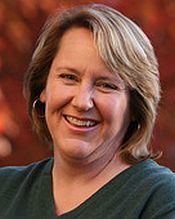 Teri Anne Stanley has been writing since she could hold a crayon–though learning to read was a huge turning point in her growth as a writer. Teri's first stories involved her favorite Saturday morning cartoon characters, followed by her favorite teen idols. She has also authored a recipe column (The Three Ingredient Gourmet), and scientific articles (Guess which was more interesting!). Now she writes fun, sexy romance filled love, angst and nekkid parts. Teri's career has included sex therapy for rats, making posing suits for female body builders, and helping amputee amphibians recover to their full potential. She currently supplements her writing income as a neuroscience research assistant. Along with a variety of teenagers and dogs, she and Mr. Stanley live just outside of Sugartit, which is–honest to God–between Beaverlick, and Rabbit Hash, Kentucky.