To be honest – it's that second chance. Initially falling in love has its challenges, depending on the baggage your characters come with. But asking them to fall in love for a second time with someone with whom they already tried to have a relationship with? That's asking a lot of anyone.
When they fall in love or 'connect' with someone the first time, there's hope that 'this time will be different'.  Sometimes, the characters don't even see it coming. (That's one of the best kind—friends/enemies to lovers—another fabulous trope!) But here they are, in love, making promises. Then 'reality' hits, and one, or both, of them, has a major freak out of some sort. This usually comes from fear and any one of a multitude of insecurities, leading to termination of that relationship.
Things are said, promises are broken, ties are cut. And now, it's over. Each character will try to heal, to move on, but they KNOW deep down it'll never be as good as that one true love that didn't work out.
That is exactly what my melty, romantic, heart-eyes, heart loves about Second Chances- they never really stopped loving each other. Love endures and conquers all.
Always.
*Deep sigh*.
But now that they've hurt each other, and time has allowed that scab to form, how will they get back together? Insert the fake relationship, or the secret baby, or some common goal the characters share to force them to be the last place they want to be–in close proximity of one another.
I get sweaty hands just thinking about it. All that tension! All that angst! My heart will ache for them as they build wall after wall of reasons NOT to be together, and I'll probably yell at them (in case they can hear me in the pages of the book) to just give in to their love.
But they won't. Not until they are good and ready.  Not until they've come to terms with the demons that separated them in the first place. Which brings me to the second thing I love about second chances. That chance to forgive. To be able to truly understand and forgive the person that they love who has the power to wound them again is the definition of vulnerability. Will he forgive her? Will she accept his explanation?
Forgiveness is the ultimate in growth arc. To be able to forgive releases you from pain. But, again, it has to feel real and consistent with the characters. Alisha Rai did it well in The Right Swipe, as did Sonali Dev in The Bollywood Bride. As the reader, we know there will be a HEA, but we are still full of doubt until it actually happens.
It's the knowing that they love each other, knowing they should be together, yet also understanding how hard it is for these characters to go down that road a second time, that draws me to a second chance romance. Every. Single. Time.
It's a second chance at happiness and love.  Who doesn't want to believe in that?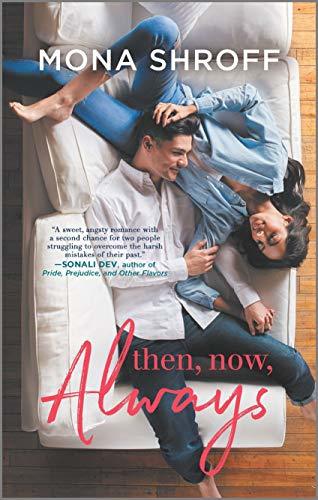 Sometimes first love is better the second time around.
Maya Rao has made her own dreams come true: she's the owner of a bustling café and bakery in New York and the mother of a beautiful teenage daughter, Samantha. But when Samantha lands in legal trouble over a misdemeanor she didn't commit, Maya is desperate. Desperate enough to call Samantha's dad, Sam Hutcherson, whom Maya left abruptly many years ago, and who is now a successful lawyer. The problem? Sam doesn't know he has a daughter.
Sam has put Maya firmly in his past, despite how shattered he was when she broke his heart. So he's both dumbfounded and furious to find Maya outside his office asking for his help—with a picture of a girl who looks just like him. But as Sam reconnects with Maya, those old sparks begin to fly. Can he even picture a future with the woman who wrecked his past?
Romance Contemporary [HQN, On Sale: January 28, 2020, Mass Market Paperback / e-Book, ISBN: 9781335013187 / eISBN: 9781488055812]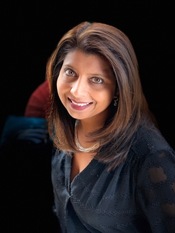 Mona has always been obsessed with everything romantic, so it's fitting that she writes romantic stories by night, even though she's an optometrist by day. If she's not writing, she's making melt-in-your-mouth chocolate truffles or riding her bike or doing her favorite thing, reading. Alone time is precious, but Mona is just as likely to be raising a glass of wine or her favorite gin and tonic with friends and family. She's blessed with an amazing daughter and a loving son who have both gone off to college. Mona lives in Maryland with her romance-loving husband.