1–What's the name of your latest release?
Yours in Scandal (one of my favorite of my book titles, if I do say so myself!) 
2–What is it about?
The series features three men who are named "Man of the Year" (think: People's Sexiest Man Alive) and the unexpected ramifications that come with that! Yours in Scandal kicks off the series with a young, wealthy mayor of NYC who falls for his political rival's daughter.
3–What word best describes your heroine?
Conflicted–she's been taught to be ashamed of who she really is, and she's got a lot of self-discovery to do!
4–What makes your hero irresistible?
Where to start! Robert is wealthy, powerful, and um, hot, so there's that. But more than that, he's good–just a really, truly great guy.
5–Who are the people your main characters turn to when they need help?
Both hero and heroine have an amazing support group! Robert has the undying loyalty of his sarcastic chief-of-staff, and Addie has two ride-or-die best friends.
6–What do you love about the setting of your book?
It's in my own backyard! I live in Manhattan, and I love setting books here amidst the glamour and energy of the city.
7–Are you a plotter (follow an outline) or a pantster (write by the seat of your pants)?
A little of both. I do outline, but every now and then, a book will go off in a direction I never could have outlined, and I go with it!
8–What is an ideal writing day for you?
It's a luxury, but by far, my best writing days come when I have nothing on the calendar. I wake up at 5am to write, and if I have a "social engagement" on the calendar, even if it's not until 7pm, it messes with my head, and it's harder to get into the zone. Days when my calendar app informs me I have "a free day" are by far my happiest and most productive.
9–Do you listen to music while you write, need total silence, or do you have the TV on?
Definitely not the TV! I can't even write email with the TV on! I'm pretty skeptical that multi-tasking is ever as effective as doing deep work on one task at a time. I usually write in silence, though sometimes for steamy or really emotional scenes, I love a moody love song.
10–How do you approach research?
Good old Google. To be honest, I don't get super into it. I'm more concerned about writing escapism than I am perfect accuracy.
11–What is your publishing journey story?
It's pretty old-fashioned. I wrote a manuscript. Queried agents. Got an agent. Who sold the manuscript. I won't say it was easy (those rejection letters stung!) but in hindsight, I feel extremely fortunate about a lot of things.
12–Do you have critique partners/writing groups you want to give a shout-out to?
No critique partners or writing groups–I'm pretty much a lone wolf when I'm working on my manuscript! But my longtime editor Edits by Kristi deserves so much credit for helping bring out my best work, and I'd be lost without Jen Probst, Rachel Van Dyken, and Jessica Lemmon.
13–What're the most frustrating things about being an author?
When people feel compelled to tell you what they don't like about your writing or your latest book. If you feel the need to write a negative review for my book, have at it but telling me to my face or inbox all the things you don't like is hurtful!
14–What's your favorite scent?
Anything orange blossom!
15–What movie will you watch no matter what if it's on TV?
While You Were Sleeping and You've Got Mail
16–Do you like breakfast, lunch, or dinner best?
Definitely lunch! I'm an early-riser and early-to-bedder, so breakfast is sort of an early morning necessity, and dinner, quite honestly, is an inconvenience. Give me a long lunch with a glass of wine over a big dinner at 8pm any day!
17–What's one thing you wish you knew more about?
The ins-and-outs of the Regency period, as I'd love to write a historical romance someday.
18–What's the silliest thing you've recently done?
Crumbled Cheez-Its on top of leftover pasta. It was weird, and I did not hate it.
19–What can readers expect from you next?
Book two in the Man of the Year series (Yours to Keep) is out on September 1, 2020.
20–How can readers reach you?
I admit I can be a little hard to reach! After reading Cal Newport's Digital Minimalism, I've learned that I feel much more peaceful when I live a quiet "off the digital grid" kind of life, but I do have a contact form on my website, and my team makes sure all the good stuff gets to me!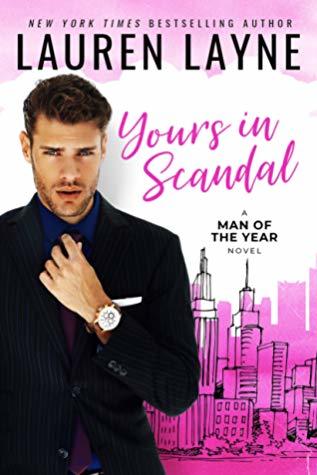 A political golden boy and the woman of his dreams take the risk of their lives in a sexy romantic comedy of strange bedfellows and second chances by New York Times bestselling author Lauren Layne.
Fresh off being named Citizen magazine's Man of the Year, New York City's youngest mayor, Robert Davenport, decides it's time to strategize. Next move: a bid for the governor's seat. In his way: an incumbent with a flawless reputation. He also has an Achilles' heel: an estranged wild-child daughter with a past so scandalous it could be Robert's ticket to victory. And a charm so irresistible it could be Robert's downfall.
Rebellion is a thing of the past for Adeline Blake. As New York's premier event planner, she's all about reform and respectability. Then she's approached by Robert to organize the party of the season. Curious, considering he's her father's most formidable opponent. And alarming, too. Because Addie can't help but fall for the righteously popular candidate with the movie-star smile.
Now it's Robert's choice. Does he pursue a future that holds his legacy? Or the woman who holds his heart?
Romance Contemporary [Montlake, On Sale: March 10, 2020, Trade Size / e-Book, ISBN: 9781542018807 / eISBN: 9781542018807]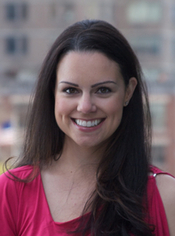 New York Times and USA TODAY bestselling romantic fiction
About the Books
"Escapist and aspirational, [with] sparkling dialog and deeply emotional moments." –Publishers Weekly
Featured in Oprah Magazine and PopSugar, Lauren Layne books have sold millions of copies worldwide. Snappy banter, sexual tension, and a fairy-tale happy ending are a hallmark of the Lauren Layne brand. Library Journal has described Lauren's work as "exceptional," and the books have been described by USA TODAY as "romantic comedy at its finest."
About the author
"[A] powerhouse romance Author." –PopSugar
Lauren Layne has appeared on Inside Edition, been interviewed by the Wall Street Journal, and her books have appeared on the New York Times, USA TODAY, and Amazon Top 10 bestseller lists. Previously an e-commerce and web marketing manager in her hometown Seattle, Lauren moved to NYC in 2011 to pursue a writing career, and currently lives very happily as a full-time author in midtown Manhattan with her high school sweetheart.