Instead of trying to find your perfect match in a dating app, we bring you the "Author-Reader Match" where we introduce you to authors as a reader you may fall in love with. It's our great pleasure to present Layla Reyne!
Writes:
In Variable Onset, a prickly FBI instructor meets his match—and undercover husband—in the brash, flirtatious former student who made his professor life hell… and who has always had the hots for teacher. With their cold case suddenly heating up, will things get too hot to handle, in their fake relationship and in their investigation?
About:
Author of adrenaline-fueled romance, Layla Reyne will keep you on your toes with plots and characters that surprise, romance that builds slow and burns bright, enough food mentions to make you hungry, and page-turning series that will satisfy your binge-read cravings.
What I'm looking for in my ideal reader match:
Loves "Criminal Minds" and true crime podcasts.
Fan of UST who collects "Now Kiss" GIFs.
Appreciates quirky small towns and a good homemade biscuit.
Doesn't mind a sleepless night, as long as there's coffee in the AM
What to expect if we're compatible:
Action-packed romantic suspense.
Twisty plots, layered characters, slow-burn attraction, life and death stakes, and hard-won HEAs.
Shared universes and found families.
Characters who cook and appreciate good food.
A fun and lively Facebook Group where the book and food talk continue!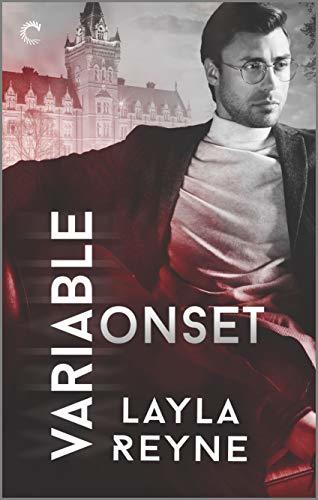 To catch a killer, a special agent and his former student will need to get close to their target, and each other. Layla Reyne returns with a stand-alone romantic mystery.
When the serial killer known as Dr. Fear seemingly reemerges after a cooling-off period, Special Agent Lincoln Monroe wants on the case. He knows his research on the calculating criminal, who targets couples and uses their worst fears to kill them, could prove invaluable. But nothing can prepare Lincoln for the agent waiting for him in Apex, Virginia: a brash and cocky former student. Carter Warren is everything Lincoln is not, and somehow everything he wants. And they'll be going undercover. As newlyweds.
For Carter, seeing Lincoln again and flustered to boot pokes his raging bear of a crush something fierce. He thinks posing as lovers will provide the perfect bait for Dr. Fear. But pretending to be married forces them to confront fears of their own like giving in to the very real chemistry between them.
With evidence pointing to the possibility of a copycat killer, Lincoln and Carter will have to race to separate truth from fiction. But when another couple goes missing, finding the killer will test every ounce of their training, skills and the strength of their bond like never before.
Romance Suspense | Romance LGBTQ [Carina Press, On Sale: May 4, 2020, e-Book, ISBN: 9781488055140 / eISBN: 9781488055140]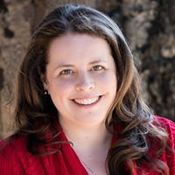 2016 RWA® Golden Heart® Finalist, Layla Reyne, was raised in North Carolina but now calls San Francisco home. She enjoys weaving her bi-coastal experiences into her stories, along with adrenaline fueled suspense and heart pounding romance. When she's not writing stories to excite her readers, she downloads too many books, watches too much television and cooks too much food with her scientist husband, much to the delight of their smushed-face, leftover-loving dogs.