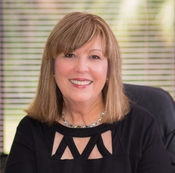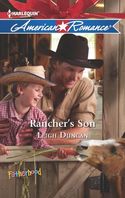 Fourth-generation cattleman Ty Parker looks into his childless future and wonders what will become of the ranch he's worked so hard to preserve.  His answer might be a five-year-old boy abandoned on DCF's doorstep, but only if the rancher convinces a jaded social worker that he's good father material on a two-week cattle drive through Florida's version of the Old West.
Wait a minute.  "Florida's version of the Old West?"  Did I hear that correctly?  Why yes, yes you did.  While Florida is better known for its orange groves and theme parks, as a setting for a cattle drive, it's more fitting than a lot of people might guess.
Cattle ranching has been a staple of Florida's economy for a long, long time.  We can blame Ponce de Leon for that.  He brought seven head of Andalusian cows with him on his second visit in 1521.  And, despite the mosquitoes and the floods and the heat, people have been ranching here ever since.
Did you know that today Florida is the third-largest beef-producing state east of the Mississippi?  Or that 1.1 million head of cattle graze its pastures?  We use term "Florida Cracker" when we're talking about someone who was born and raised in the state.  The nickname harkens back to the days when cowboys would snap long, braided whips over the heads of the cattle they were herding.  "Crack!"
In 2006, over 500 riders took part in the Great Florida Cattle Drive, taking more than 500 head of cattle on a mid-winter drive through the middle of the state.  That drive became the inspiration for RANCHER'S SON, which hits store shelves this month.
Of course, a story about a cattle drive wouldn't be very romantic by itself.  For this romance, I needed a heroine.  And there stood Sarah Magarity, the social worker who'd appeared in two of my earlier books (THE DADDY CATCH and RODEO DAUGHTER).  She was just waiting for find the man of her dreams.
Not that Ty Parker looked like Sarah's ideal hero.  Especially not when the cowboy flatly denied fathering the five-year-old she'd taken under her wing.  And since Ty bailed on the last two foster children she'd placed in his care, Sarah has no choice but to go along on Ty's mid-winter round-up while they wait for the results of a paternity test.
Over the next two weeks, Ty and Sarah grow closer while they face stampedes and angry rattlesnakes, but will their new love survive the truth about the boy they both want for their own?
Did you find it surprising Florida is also a big beef producer? What other odd things do you know about Florida? One commenter will win a copy of RANCHER'S SON
About Leigh Duncan
Romance author Leigh Duncan spent years moving about the country, but now calls Central Florida's east coast her home.  Married to the love of her life and the mother of two, she writes the kind of books she enjoys reading, ones where home, family and community are key to the happy endings we all deserve.  RANCHER'S SON is her fourth book for Harlequin American Romance.  Her third, RODEO DAUGHTER, was an RT Magazine Top Pick! for June 2012 and re-released in a Larger Print edition for the sight-impaired.  Leigh is a long-time member of Romance Writers of America and serves as the published author (PAN) liaison for the Space Coast Authors of Romance (Florida STAR).  She belongs to several other RWA chapters, including the Washington Romance Writers, and is a charter member of the Romance Writers of America on-line women's fiction chapter.  When she isn't busy writing or helping aspiring authors, Leigh enjoys curling up in her favorite chair with a cup of hot coffee and a great read. To learn more about her, visit www.leighduncan.com
To comment on Leigh Duncan's blog please click here.