Agent Under Siege is part of The Justice Seekers series, featuring a diverse team of men and women whose reputations and law enforcement careers were destroyed because the justice system failed them. Becoming a Seeker gives them a chance at redemption and lets them help others find the justice they too deserve.
This story features former FBI profiler, Bryson Anton, who can't forgive himself for mistakes he's convinced he made, both in the FBI and later as a Seeker. Recovering from a gunshot wound to his hip, he spends his days self-medicating with alcohol and alternating between a cane and a wheelchair. He's completely unprepared to deal with Seeker client, Teagan Ray, who bursts into his home and demands that he help her find the serial killer who once abducted her. The catch? It's the same killer Bryson believes went free because of a mistake he made as a profiler.
The chemistry between these two intelligent, strong-willed people is incredible. Teagan is sassy and sexy and makes no secret about her attraction to Bryson from the moment they meet. Bryson is quiet, older, more experienced, and completely bewildered over how to deal with Teagan. What they both discover is that they complement each other in every way, and that together they can face anything, even their pasts.
This is a fast-paced suspenseful story with danger around every corner. But it's also a compelling love story that will make you laugh, cry, and hopefully close the book with a sigh and a smile when you reach the end.
A is for Agent – Bryson is a former FBI agent, but now works for a private company called The Justice Seekers.
G is for Generous – Teagan Ray has a loving, carefree, and generous spirit.
E is for Empowerment – Both Bryson and Teagan empower each other to overcome their pasts.
N is for Noble – Bryson, though reluctant to give up his hermit-like existence, is too noble to ignore a woman in need. He risks everything, including his own life, to save her when the killer returns.
T is for Tennessee – The Seekers are based out of Gatlinburg, Tennessee, but Teagan is from Florida and part of the story takes place there.
*
U is for Unexpected – The unexpected twists and turns will keep you constantly guessing!
N is for Naughty – Teagan is naughty and outrageous and isn't shy about letting Bryson know she wants him, in every way.
D is for Diversity – Bryson and Teagan embrace their diversity and treasure those differences.
E is for Enigmatic – Teagan is a real firecracker with an enigmatic personality.
R is for Redemption – Bryson is a tortured soul and it's the love that grows between him and Teagan that finally allows him to forgive himself and have the redemption he needs.
*
S is for Sexy – From the opening scene to the last, Teagan and Bryson heat up the pages with their sexy banter and flirtations.
I is for Intelligent – Bryson is a brilliant-minded investigator, a perfectionist who blames himself for mistakes that might not even be his fault. But where Teagan lacks experience, she more than matches his intelligence and takes an active role in solving this case.
E is for Energetic – Teagan is enthusiastic and energetic in everything she does. It's this energy that helps draw Bryson out of his self-imposed exile from those around him.
G is for Gifted – Bryson is gifted with an amazing ability to solve puzzles. Teagan is gifted with the ability to see the good in others and help them see it in themselves.
E is for Enthralling – The attraction between Bryson and Teagan is enthralling and from the moment they meet they're drawn to each other like strong magnets with no way to break that pull.
The Justice Seekers #2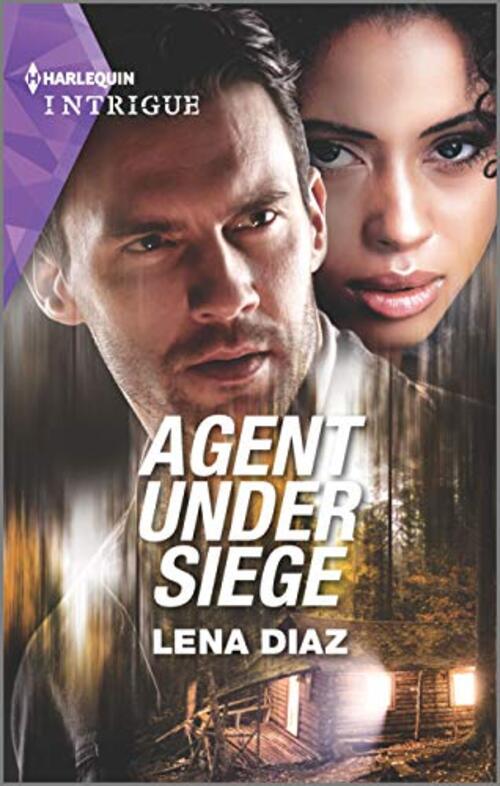 Can they outsmart a killer
…who's already escaped justice?
The Kentucky Ripper is in prison…or is he? When no one will help Teagan Ray find the man who really abducted her, former profiler Bryson Anton agrees to investigate. But soon their search takes two jolting turns—brutal attacks from a cunning suspect…and a powerful mutual attraction.
From Harlequin Intrigue: Seek thrills. Solve crimes. Justice served.
Romance | Romance Suspense [Harlequin Intrigue, On Sale: January 1, 2021, Mass Market Paperback / e-Book, ISBN: 978133540148 / eISBN: 9781488067112]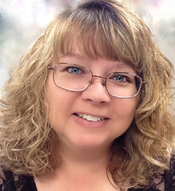 Originally from Kentucky, author Lena Diaz now lives in sunny northeast Florida with her husband, two children, and a rescue kitty named Pepper. A former Romance Writers of America Golden Heart finalist, she has won the prestigious Daphne du Maurier Award for excellence in mystery and suspense four times, as well as the Booksellers' Best Award for romantic suspense. She loves to watch action movies and hike in the beautiful Tennessee Smoky Mountains, though not at the same time.