Welcome to Fresh Fiction, Victoria! We are thrilled to have you here. Please tell us a little bit about yourself!  
Out of all the questions I've been asked, this is always the hardest for me. I guess I can sum it up by saying, I'm a New York City girl who fell in love with an LA boy. And after we met in graduate school, he encouraged me to pursue my dream of writing. Sixteen years later, he finally convinced me and now thirty books into my career, this is where I am.
WRATH is the latest book in your Seven Deadly Sins series. Will you set up the series for readers who may not be familiar with it?  
I'm writing this series based on the seven deadly sins. So many people believe that the sins of lust, envy, greed, wrath, pride, gluttony, and sloth are biblical, but they aren't. They are of course based on Christian principles and what I've done is taken each individual sin and created characters who find themselves in the middle of the sin and having to deal with the deadly consequences.
WRATH is the story of Chastity Jeffries who meets a man who seems too good to be true. What do you love most about Chastity?  
What I love most about Chastity is that she has a hard exterior, but once anyone gets past that wall that she's built around her, she's as vulnerable as the rest of us. I love who Chastity is on the inside. A strong woman with the same insecurities as most people.
Chastity and Xavier have a whirlwind courtship and while all seems great on the surface, things truly are not as they seem. How did you approach writing the more difficult scenes in this novel? 
Out of the deadly sins that I've written so far, this was the most difficult because I didn't want to write a book about a woman (or a man) being physically assaulted throughout 300 pages. The emotion of wrath is so much deeper than that. So, I actually interviewed three men who said they'd experienced wrath and I talked to them about where that emotion came from. Understanding the emotion and the origins of those feelings helped me to write those scenes with much more care.
Congratulations on the very exciting news that Lifetime is developing your books for TV! How does this feel? Any details you can share (though we understand if you can't just yet!)? 
Yes, this is an exciting time. Two of the books: LUST and ENVY have already filmed (during COVID, can you believe it?) Lifetime and the producers took extraordinary care to keep everyone safe and so the movies are done. I'm very excited about the cast. For LUST: Keri Hilson (yes, the singer), Tobias Truvillion, Tank (yes, the singer). For ENVY: Serayah (from Empire), Rose Rollins (the L word), Donovan Christie, Jr. (from Power), Hosea Chanchez (from The Game) and Kandi Burruss (yes, the singer and from Real Housewives of Atlanta.)
I don't get excited about too much because I try to keep it in perspective that this is my career and it is work, but as I'm included a little in the post-production work on the films this is starting to get just a little bit exciting. I know that I am very blessed.
Happy 2021! Are you a fan of New Year's Resolutions/Intentions? Why are why not? 
I am a fan of new beginnings and 2021 feels like the opportunity to have a major reset, doesn't it? But we can take the lessons learned from this year and make some changes as we go forward. We all have a lot of healing to do and I know that I will be looking at life a lot differently; really taking the time to enjoy my friends and family. So that's my resolution — to be intentional about my relationships.
I find that authors give the best pop culture recommendations! What's something you read/watched/listened to recently that you highly recommend? 
Oh my goodness. There is so much. I'm a huge reader and my favorite book this year is THE VANISHING HALF by Brit Bennett. I loved the story of the twin sisters who chose different lives. And I'm not a huge movie fan, (I have a hard time sitting still for two hours) but this season has been one of great movies. JINGLE JANGLE is my new Christmas classic. Then, I loved the movie SOUL. But the best movie I've seen this year (or maybe in ten years)–SYLVIE'S LOVE. From the music to the costumes to a storyline that is as old as time but told in such a refreshing way, I promise you that by the end of this year, I will have seen SYLVIE'S LOVE at least five times.
What can readers expect from you next? 
Well, I'm still working on the seven deadly sins. I will be doing PRIDE next. And this summer, I have a book coming out that I'm very proud of–a collaboration that I did with Marie Benedict. We've written a novel, THE PERSONAL LIBRARIAN, which is the story of Belle da Costa Greene, the woman who helped JP Morgan put together his manuscript and art collection. She was one of the most powerful women at the turn of the 20th century and no one knew she was Black until she passed away. She'd been passing the whole time. It's a fascinating story that we fictionalized. I am so proud that we're bringing this important woman's story to everyone's attention.
Rapid Fire Random Questions
Summer or Winter?:  It is not even close. I have no idea why people like living in the dark. It's summer, summer, summertime for me!
A favorite bookish memory: 
When I was seven years old, I got my library card. And my mom would take my sister and me to the library every single Tuesday. It was the best day of the week for me. I started with the authors whose last name ended with A and read all the way through. My love for reading remains the same.
If you had to be an animal, what would you be and why?
Okay, this is a bit of a story. If I had to be an animal, I'd be a gazelle. But this comes from one of my favorite motivational quotes: "Every morning in Africa, a gazelle wakes up. It knows it must run faster than the fastest lion or it will be killed. Every morning a lion wakes up. It knows that it must outrun the slowest gazelle or it will starve to death. It doesn't matter whether you're a lion or a gazelle, when the sun comes up, you'd better be running." I was in my twenties when I first saw this quote and I had to do a little bit of research on the gazelle. But I loved that a gazelle was so unknown and so fast. I imagine myself that way — unknown, but quickly moving my way through the world.    
A book you wish was taught in school:  If you had asked me this question a year ago, I wouldn't have had an answer. However, with this year of unrest, I wish everyone in high school had to read How to Be an Antiracist. We have to do something to change the trajectory of this country. Oh, and the Constitution. I wish that someone would make Americans read (and study) the Constitution.
Dusk or dawn?: Whew, you will never catch me awake at dawn. I became a writer so that I wouldn't have to get up early. So it's dusk for me.
A personal indulgence you'll never give up:  Egg nog. No matter what anyone says, no matter how many calories I intake or how many inches it adds to my hips during the holidays, I will never ever stop drinking egg nog during the best time of the year. In fact, let me go have a glass right now.
Do you believe in ghosts?: I believe in spirits. I do believe there are spirits among us.
Vanilla or chocolate?: Vanilla all day long.
A movie or TV show that you love but feel like no one else likes: With the exception of cable news, I bet you I don't spend an hour a week watching anything else. So I don't have an answer to this one.
You have a totally free afternoon – no deadlines, no obligations, no Twitter notifications!  What do you do?:  First, I go for a walk, then, I come back to read, read, read! (I may do a little writing because it's my job, but it's not work for me. My purpose is my passion. I guess that's a good thing.)
Thank you, this was the best.
The Seven Deadly Sins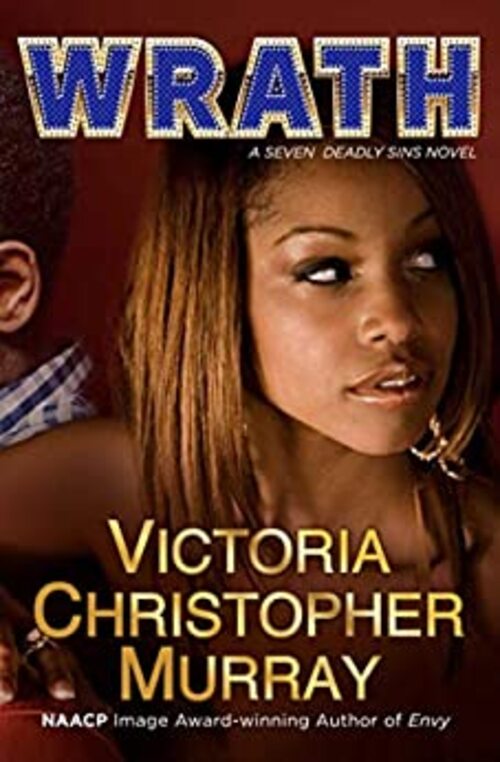 The award-winning author of Lust, Envy, and Greed—soon to be Lifetime movies—delivers a passionate and unforgettable exploration of a marriage caught in the crossroads of rage.
When Chastity Butler and Xavier Owens first meet, they instantly connect over their shared dedication to activism. After all, Xavier is a civil rights attorney and Chastity uses her business degree to work with a local foundation that helps battered women. Together, they work to make the world a better place and find themselves falling deeper in love. Even though friends and family warn them to slow down, Xavier and Chastity marry within a year.
But their marriage is soon strained by the intense differences between their backgrounds. Chastity, the only child of a prominent popular pastor in Philadelphia, was raised with privilege. Xavier, meanwhile, never knew his father, was abandoned by his mother, and shuffled between houses, leaving him feeling isolated and inadequate. As an adult, he was determined to leave his past behind.
As time goes on, Xavier is slowly overcome with resentment about his past. Soon, Chastity finds herself on the receiving end of his increasing rage. It starts with verbal abuse and escalates until the physical abuse makes Chastity feel like she's living in a prison. She has built a career on helping women in similar situations, but her religious upbringing, her position at the domestic violence foundation, as well as her family's high social profile all work to keep her in their home, praying that Xavier will change.
Things only get worse when the local Democratic Party asks Chastity to run for office, and Xavier can't handle the amount of attention his wife is suddenly getting. When his rage explodes at a level Chastity has never seen, will their marriage survive or is this finally the last straw?
Women's Fiction | Multicultural African-American [Gallery Books, On Sale: January 5, 2021, Trade Size / e-Book, ISBN: 9781982142926 / ]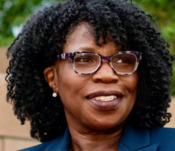 Victoria Christopher Murray is the author of nine Essence bestselling novels, including The Ex Files; Too Little, Too Late; and Lady Jasmine. Winner of the African American Literary Award for Fiction and Author of the Year (Female).
She has received numerous awards including the Golden Pen Award for Best Inspirational Fiction and the Phyllis Wheatley Trailblazer Award for being a pioneer in African American Fiction. Since 2007, Victoria has won nine African American Literary Awards for best novel, best Christian fiction and Author of the Year — Female. After four nominations, Victoria finally won an NAACP Image Award in Outstanding Literary Work for her social commentary novel, Stand Your Ground.
Victoria splits her time between Los Angeles and Washington DC.