In the South, we get excited about our stories. When we hear someone shout, "Y'all ain't gonna believe this!" we all gather round because we want to hear what they are about to tell us.
This story is kind of like that. Only unlike a good Southern storyteller, I will not embellish this. It's true. All of it.
So earlier this year, I was at my desk, hard at work. Okay, I might have been doing some online shoe shopping but … I was trying to work, when I got an e-mail from Sandie Bricker. The Sandie Bricker. She asked if I'd be interested in writing a novella that would include four stories. She wanted to pitch the idea to a publisher she knew I'd worked with before.
I immediately said "Yes."
When she told me that Barbara Scott and Lynette Sowell would be involved, I was even more delighted. Meantime, in a land full of brokenhearted dreams and gorgeous boots (Nashville) two very savvy publishing world women were talking back and forth and when Barbara Scott mentioned to her friend Sue Brower that she was working on this novella collection, Sue's eyes lit up. She suggested Barbara send it to her since she'd just signed on as executive editor with Gilead Publishing. Oh, and could we change the setting to Christmas?
My e-mail started dinging like a cowbell. We were all in, of course. Oh, and could we have the novellas done by April. We said yes. This was March.
Okay, so that's a good story in itself, right? But this is where it gets even better. This is where you know God had this all along and why were you even worried. We start writing away, comparing notes, brainstorming, laughing and … we bonded. I'd know all of these women from afar and admired them all so much. But in the middle of this I'd just moved into a new house and I was in my office, organizing away with one hand while I typed away with the other. (Okay, that might be an embellishment). I happened upon an old folder where I'd printed out some e-mails from readers and when I opened it, this is the first thing I found:
Dated 5/6/99

Hi.

Do you write under the name Lenora Worth? If so, I just read "The Wedding Quilt" and I just had to seek you out and tell you how deeply it touched me! I am a writer, too. I have three young adult novellas published, and am in the process of trying to break into inspirational romance.

At one time, I was director of the children's department at my church and I identified greatly with the heroine, and the story had the kind of inner and outside tension to keep me turning the ages WAY LONGER than I should have each evening!

I just wanted to tell you how much I enjoyed it. You're an exceptional writer!

Unless, of course, you aren't Lenora Worth. Then … never mind 🙂

Sandie Bricker
I sat there, holding the letter that I had printed out and saved, tears falling down my face. Seventeen years ago and I saved that e-mail. And I found it on the very week we'd all gotten the news that our stories would be published by Gilead Publishing.
But this is the real story. No embellishments, no gimmicks, no doubt. Just God, doing what he does. I am so honored to be a part of this collection and I hope to work with these women again in the future. And ya'll can believe this!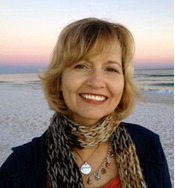 Lenora Worth writes romance and romantic suspense for Love Inspired Books, Tule Publishing and Gilead Publishing. Three of her books finaled in the ACFW Carol Awards and she's been an RT Reviewer's Choice finalist. "Logan's Child" won the 1998 Best Love Inspired for RT and recently she received an RT Pioneer of Romance Award. Her LI Suspense "Body of Evidence" became a NY Times Bestseller. Also a Publisher's Weekly and USA Today Bestseller, she is now listed on the RWA Honor Roll. With seventy-five books published and millions in print, she loves adventures with her retired husband, reading, baking and shopping … especially shoe shopping.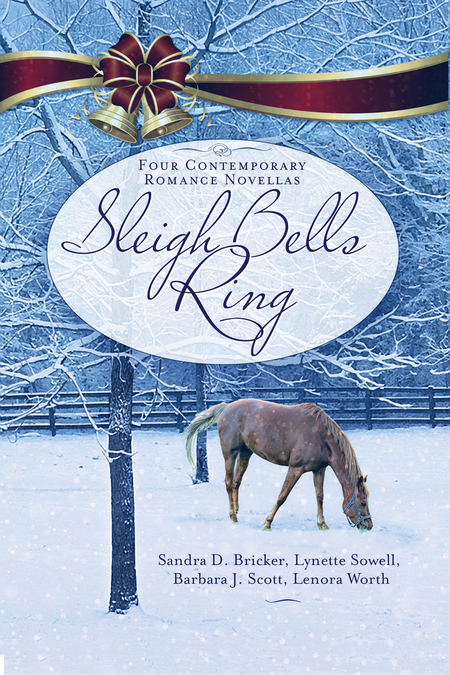 Four Contemporary Romance Novellas
Santa Claus is coming to town, and so are the Tucker sisters.
Never mind a pony. The Tucker girls have inherited their father's horse farm for Christmas. Make that . . . a run-down horse farm. It needs some serious TLC in order to make it sell-ready. Joanna knows that by recruiting her sisters and one handsome ranch hand they can fix up the place and even celebrate one last Christmas while they're at it. However, to Isabella, returning to their home in Kentucky bluegrass country for Christmas seems like an impossible hurdle. Can her Chicago boyfriend make life merry and bright again?
One thing's for sure—nothing is peace on earth for Sophia as a new beau brings up old wounds. And when the fate of the horse farm is put in jeopardy because Amy accidentally fraternizes with the enemy, tensions rise. But it's not like the land developer stole Christmas . . . just her heart.
Can the Tucker sisters have themselves a merry little Christmas?
Inspirational Romance | Holiday | Romance Contemporary [Gilead Publishing, On Sale: October 14, 2016, Paperback / e-Book, ISBN: 9781683700074 / eISBN: 9781683700111]