It may not be true of all novelists, but one of the aspects of storytelling I find soul-satisfying is the ability to experiment with careers I never had, visit places I've never seen, own businesses, experience adventures, and tackle intriguing dreams that belong to my characters.
I had more than my fair share of fun inventing the storyline and setting for this year's Christmas novel—RESTORING CHRISTMAS. I fell in love with old fieldstone farmhouses when visiting Pennsylvania last January. Assuming I'll likely never have the opportunity to own one, I pulled out my laptop and wrote a lovely, slightly lopsided version into the novel. I could almost feel the smooth wood on the banister to the second floor, "see" the view from the front porch, hear my footsteps—or rather, the characters' footsteps—on the well-worn hardwood floor.
Since long before HGTV reached its current state of popularity, I've dreamed of restoring old houses—with someone else's sweat equity and financial investment. My dream had no blisters or hammered thumbs. Instead, I'd be the one designing the restoration and supervising those who don't mind dirt, dust, and perspiration. Have to replace the knob-and-tube wiring? Need to reorder the kitchen cabinets? My job would be to report the expense and delay, not to find the financing. Whose dream includes having to wrestle with expense sheets and sensible accountants?
Vicariously, I look over imagination's possibilities—using floorboards from the hayloft to replace the wood damaged when the cat learned how to turn on the faucet in the bathroom. I sit at my computer and decide how much shiplap is enough. I fan through color swatches online and choose the perfect paint color for the shutters and the massive kitchen island, without getting a speck of paint on my clothes. I choose the perfect claret-colored antique sofa from a second-hand shop despite its real price tag.
We novelists may whine about the cost of printer ink, about sorry word count days, about long hours, and running out of coffee at the exact wrong moment. But we can't deny the job perk of the imaginary adventures we're allowed to experience through the lives of our characters.
We share that sense of wonder with our readers, too. We authors issue the invitation, "Come, be Alexis for these 250 pages. Discover what she found so charming about Gabe. Hear his laughter and let it soothe you, too. Sit with Alexis at the massive kitchen island that was once the floor of a bowling alley when she makes the connection—as the author did—between restoration and Christmas."
It's what we do. Whether reading the story or writing it, we step into a world that may look nothing like our own, live there for a while, and unearth what the characters unearth about one another, about themselves, and about the grand scenes of life.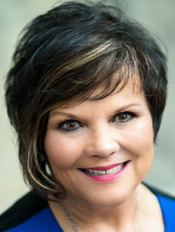 Cynthia Ruchti is a speaker and author of more than 20 award-winning novels and nonfiction books. She tells stories hemmed in hope, drawing from 33 years of experience writing and producing a daily 15-minutes scripted radio broadcast. Her latest release is Restoring Christmas, from Worthy Inspired. You can connect with her through website, hemmedinhope.com or Facebook. She and her husband live in the heart of Wisconsin.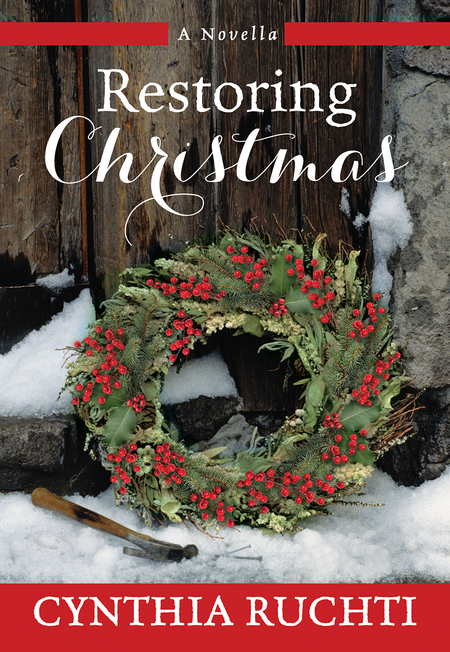 Alexis Blake has one chance to land her own show on the Home Project Network and nothing, not an uncooperative client, a job site without indoor plumbing, or a challenging videographer, is going to stand in her way. Elsie, at seventy-plus, is far from the ideal client, but she knows exactly what she wants her fieldstone house to look like, and no designer can tell her otherwise. Gabe Langley, the man with the camera, is caught in the middle and it is his wisdom and warmth that just may be the bridge that will bring these two women together. Can they restore more than just a house and bring about special, almost lost forever Christmas memories?
Inspirational Romance | Holiday | Inspirational [Worthy, On Sale: October 18, 2016, Hardcover / e-Book, ISBN: 9781617957079 / eISBN: 9781617958878]