You're walking down a street past an open window, and all of sudden, you're in your grandmother's house, a pot of her red sauce bubbling on the stove and the family gathered for Sunday dinner. You look around, startled—it's Tuesday, your grandma's long gone, and you're hundreds of miles from your childhood home. But someone is stirring up memories, in the guise of marinara and fresh herbs.
Or you're sitting in a conference room. Others file in, and for no reason at all, you flash on your college boyfriend, a man you've barely thought of in thirty years. Only then do you realize someone in the room is wearing his cologne. Before your conscious brain even recognized the scent, and put it in context, your memory took you back.
We've all had that experience. Turns out, our sense of smell is related to memory more closely than any other sense. Researchers have identified a physiologic reason for that connection. Smell is one of the oldest senses, and it's located in the limbic system, the same part of our brain where memory resides. Our senses of touch, sight, and hearing are located in other regions, making their connection to memory less instant—we might have to think, albeit quickly, where we've seen a particular object or to identify a sound or a song. Researchers also say that memories evoked by smell tend to be more vivid than memories evoked by other senses, which may be why I often dream of campfires on nights in late August when the wind shifts and carries the smell of distant forest fires in through our bedroom window.
In writing my Spice Shop mysteries, set in Seattle's Pike Place Market, I've thought a lot about smells and memories. They often have seasonal connotations. Many people associate cinnamon and nutmeg with autumn—because that's when we eat pumpkin pie and drink pumpkin spice lattes. Both spices feature prominently in holiday baking. You'd never sprinkle thyme on eggnog, but a glass of lemon-thyme tequila seems just right for a hot summer day, doesn't it?
As a college freshman in Seattle, I was puzzled by the scent of fall. It smelled of leaves changing, releasing their tannins and other chemicals, hints of salt and algae and diesel in the air. It did not smell like fall in my hometown, Billings, Montana. Not until I returned for my junior year did I realize that what I was noticing was the smell that wasn't there. Billings is home to a sugar beet refinery, processing the harvest from early September well into November. The odor is sharp, slightly acrid—not unpleasant, but not like Seattle. And if I ever caught a whiff of it elsewhere, my mind would zip back to those early years before I knew it.
Literally.
Is there a specific memory you associate with a particular smell?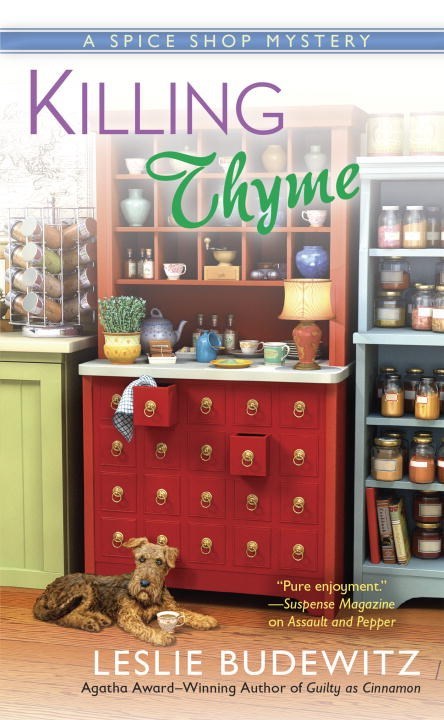 In Seattle's Pike Place Market, Spice Shop owner Pepper Reece is savoring her business success, but soon finds her plans disrupted by a killer in the latest from the national bestselling author of Guilty as Cinnamon.
Pepper Reece's to-do list is longer than the shopping list for a five-course dinner, as she conjures up spice blends bursting with seasonal flavor, soothes nervous brides fretting over the gift registry, and crosses her fingers for a rave review from a sharp-tongued food critic. Add to the mix a welcome visit from her mother, Lena, and she's got the perfect recipe for a busy summer garnished with a dash of fun.
While browsing in the artists' stalls, Pepper and Lena drool over stunning pottery made by a Market newcomer. But when Lena recognizes the potter, Bonnie Clay, as an old friend who disappeared years ago, the afternoon turns sour. To Pepper's surprise, Bonnie seems intimately connected to her family's past. After Bonnie is murdered only days later, Pepper is determined to uncover the truth. But as Pepper roots out long-buried secrets, will she be digging her own grave?
Mystery Cozy [Berkley Prime Crime, On Sale: October 4, 2016, Mass Market Paperback / e-Book, ISBN: 9780425271803 / eISBN: 9780698140554]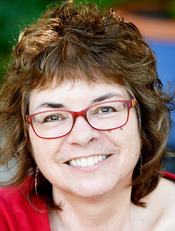 Leslie Budewitz blends her passion for food, great mysteries, and the Northwest in two cozy mystery series. KILLING THYME, her third Spice Shop Mystery, set in Seattle's Pike Place Market, is due on October 4. DEATH AL DENTE, first in the Food Lovers' Village Mysteries, set in Jewel Bay, Montana, won the 2013 Agatha Award for Best First Novel. The immediate past president of Sisters in Crime, she lives and cooks in NW Montana.
Find her online at www.LeslieBudewitz.com and on Facebook. More about KILLING THYME, including an excerpt here