I became hooked on Stephen King when I was thirteen. I have no idea how I came to pick up his book, PET SEMETARY at that age (I remember the book itself was beat up and dog-eared and very worse for wear), but I do remember reading the first page and knowing straight away my reading world had changed. Up until that point, I was pretty much only reading Sweet Valley High books (which all seemed very exotic and strange to a young girl whose entire life had been spent growing up in rural Australia. Man, are our schooling systems and environments different!). So PET SEMETARY entered my life and everything changed. The Sweet Valley High books disappeared off my reading pile, replaced with any and every Stephen King book I could get my hands on. (I grew up on the poor side of town, so getting my hands on books meant school libraries and the only second-hand book shop in town). By the time I was fifteen I had read every Stephen King book he'd written. I was a fan. No other author was going to replace him. Ever.
And then my sister-in-law gave me a Silhouette Special Edition and my reading world changed again.
I wish I could remember the title of that book. I remember the cover (lilac purple framing, a tiny silhouette of a man and woman gazing longingly into each other's eyes at the top, and a colourful, hand-painted image of a couple, almost but not quite kissing, she with Farrah Fawcett-styled hair, he all square-jawed and dark and handsome), and I think it was set on a mysterious island somewhere near Mexico. I think… There was something about corn being found on the island… And there was also kissing. A lot of kissing. And…other things. I remember being shocked, and awed, and then excited as I read those…other things. I remember sitting and devouring the words—words that had the characters doing things I'd never encountered in a Stephen King book—and freaking out because my mother would kill me if she knew what I was reading. My Silhouette Special Edition addiction grew to include Silhouette Desires as well, and whoa baby, were the words and carry-on in those books a life changer. From the age of fifteen to now, I have continued to devoured romance books. But—after a year-long diet of only romance books as a teenager—I also returned to the works of Stephen King. At any given time, I would be reading a Stephen King book and a romance book. It made for an interesting combination, and I loved it.
So it doesn't surprise me that my mind, without any hesitation combined the two when the character of Thomas St. Clair popped into my head while writing THE STUBBORN BILLIONAIRE (Muse, Book One). Thomas St. Clair is inspired by Stephen King (in that he is a very successful horror writer) and shaped by all those tall, dark and handsome Silhouette Special Edition heroes I read through the 80s. He is sexy, sensual, and at times sarcastic. He is what I imagined—way back when I was sixteen—what a horror writer should be.
When it came time to write Thomas's own HEA (THE MISTAKEN BILLIONAIRE, Muse, Book Two) I knew immediately who I need to dedicate the book to: Stephen King. For while he will likely never ever know who I am, or that I have indeed dedicated a romance book to him, he has had such an impact on my life as a reader and a writer I can never thank him enough.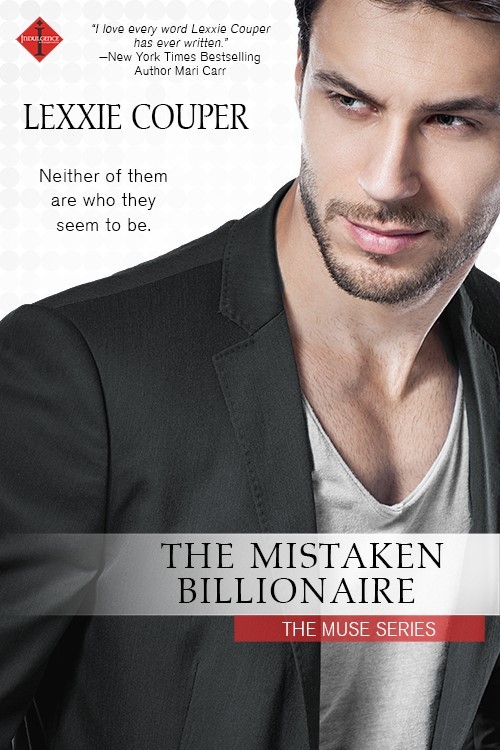 Thomas St Clair is used to getting exactly what he wants, when he wants it. So when a mysterious woman shows up at his door with his runaway dog and her presence drives away his writer's block, he's willing to put up with her secrets if it means she'll stay around.
Mila Elderkin once had a promising career in journalism, until her dreams were shattered by a rising star in the literary world. When fate lands her at that same man's door years later, and he doesn't recognize her, it seems she's been offered a chance for a little fun. Mila's not out for revenge, especially not once she starts to see the man beneath the persona. But the past has funny way of creeping into the present, and secrets don't lie quiet forever.
Romance Contemporary [Entangled Indulgence, On Sale: June 5, 2017, e-Book, ISBN: 9781633759596 / eISBN: 9781633759596]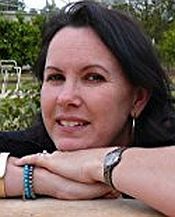 Lexxie Couper started writing when she was six and hasn't stopped since. She's not a deviant, but she does have a deviant's imagination and a desire to entertain readers with her words. Add the two together and you get erotic romances that can make you laugh, cry, shake with fear or tremble with desire. Sometimes all at once.
When she's not submerged in the worlds she creates, Lexxie's life revolves around her family, a husband who thinks she's insane, a indoor cat who likes to stalk shadows, and her daughters, who both utterly captured her heart and changed her life forever.
Contact Lexxie or her follow her on Twitter or visit her at website where she occasionally makes a fool of herself on her blog.