Hi! I'm Donna Michaels and I'm excited to chat with you today about heroes. I like mine like I like my romances—hot and humorous. lol All the better if the hero possesses that alpha stubbornness, too.
I think that's why I'm drawn to Jensen Ackles' character Dean Winchester on the hit TV series, Supernatural. Do you watch the show? It's about two brothers who hunt down the supernatural and protect a world who has no clue about the evil. Although both brothers are hot and humorous, Dean's character is more alpha, stubborn, and a bit of a jerk at times. Man, it must be fun writing his character. I can just imagine the sarcasm filling the air during the writing session for the show.
I'm not sure what I love more? Dean's sense of humor, or the reason for it. He uses it to cover up anger, grief, and guilt, along with the pain he buries deep inside. Pain for all he's lost. A pain that motivates him to do what it takes to keep strangers safe, and to sacrifice everything and anything for his brother. Is it any wonder he inspires my heroes?
In my latest release with Entangled Publishing, THE RIGHT RANGER, Book 3 in The Men of At Ease Ranch Series, my hero, Cord Brannigan even resembles Dean. Readers first met a quiet, solemn Cord, in Book 1, IN A RANGER'S ARMS, and a concerned, stubborn Cord in Book 2, HER SECRET RANGER. This time, in his own book, I got to dig deep and expose a different side of him to his heroine. A sweet, caring side, albeit a slightly vulnerable side. Ah, there's nothing like stripping a hero…of his defenses. What did you think I meant? lol
There's also nothing like a heroine getting under an alpha's skin without his permission. Here's an example where Cord is forced to come into physical contact with Haley after she's injured in the barn:
After helping her to her feet, he bent to scoop her in his arms.

"W-what are you doing?" She wiggled as he carried her across the yard, trying his damndest not to notice the soft curves brushing his chest.

"Taking you inside to fix your arm. Stay still." Awareness already spread through his body, waking up parts that had no business enjoying the feel of his dead friend's widow cradled against him.

Haley grunted. "I can walk."

"Good to know," he replied, but continued to hold her as he stepped onto the porch. "Get the door."

With a loud sigh, she reached out and twisted the knob. "Okay, you can put me down now."

"Where's your first aid kit?" he asked, ignoring her protests.

She closed her mouth and stared at him, her eyes twin pools of pissed-off brown. God, she was gorgeous. And damn, he did not need to have his arms full of her hot curves.

He muttered an oath. "You can keep quiet all you want, but I'm just going to stand here and hold you until you tell me."

Even if it killed him.
Well, as you could see, that was a bit of a brooding and sarcastic hero, because I love both traits! Which do you prefer? A sarcastic hero? A brooding hero? Or both?
Thanks for reading,
~Donna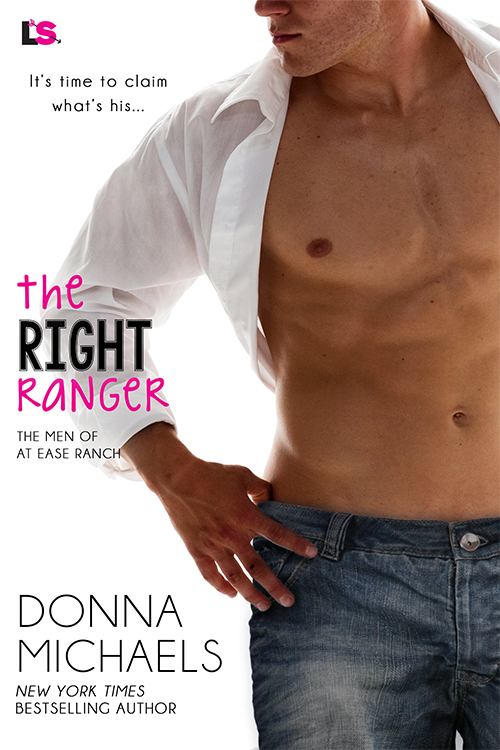 Haley Wagner's life just got a lot more complicated. As if turning her struggling ranch around isn't tough enough, she's forced to call him for help. With his hard eyes and even harder body, Cord is an irritatingly sexy contradiction of hot and cold. How can she possibly hide her embarrassing secret when just looking at Cord is a combustible event?
Former Army Ranger Cord Brannigan has a secret, too. He promised his fallen teammate he'd protect the tempting, fiercely independent Haley from a distance, but now they're stuck together for three weeks. Alone. Keeping his hands off will take every ounce of control he can muster. And that control is slipping…
Romance Contemporary [Entangled Lovestruck, On Sale: June 12, 2017, e-Book, ISBN: 9781633759732 / eISBN: 9781633759732]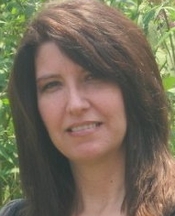 Donna Michaels is an award winning, New York Times & USA Today bestselling author of Romaginative fiction. Her hot, humorous, and heartwarming stories include cowboys, men in uniform, and some sexy primal alphas. With a husband in the military fulltime, and a household of nine, she never runs out of material. From short to epic, her books entertain readers across a variety of sub-genres, and one has even been hand drawn into a Japanese Translation.