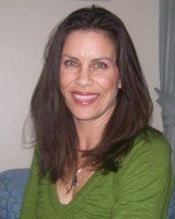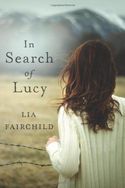 When people say "road trip" do you conjure up visions of people chanting "Vegas baby" while crammed into a beat-up, two-door car? Or maybe it's The Ricardos and The Mertzs singing "California Here We Come." Whatever your vision of a road trip may be, it usually spells adventure in books and movies. Often it's in the form of comedy, romance, disasters or even horror. Readers love to share the adventures of these characters as they travel from place to place, experiencing the unexpected.
When I came up with the idea for IN SEARCH OF LUCY, I hadn't planned on putting a road trip in the book. But as the story progressed and Lucy needed to reunite with her sister the idea of a physical journey was appealing given that my character was going through an internal journey as well. For years Lucy sacrificed her own needs to care for her half sister and alcoholic mother, only to be abandoned by both. But when her sister needs a kidney transplant, Lucy is the only one who can save her life. When she realizes she must travel to Houston where her sister is, she is reluctant to fly. She'd never been on a plane before and wasn't willing to add any more stress to the situation. Her neighbor Benny, a sarcastic yet sweet stand-up comic, offers to drive her. Then, in an awkwardly funny breakfast scene another neighbor from the building, a bubbly young girl who seems to be unaffected by Lucy's aloofness, invites herself along as well. The three travel from Los Angeles to Houston and as you can imagine in any first-class road trip they encounter mishaps, meet fascinating characters, and discover interesting things about each other. It's actually a favorite time for me in the book because you get a chance to see the characters develop, relate to each other, and also form an important bond. Before the trip, the three had just started to become close, which isn't easy for Lucy who keeps most people at arm's length. Another great reason for a road trip.
Since writing Lucy I've been attracted to books that include traveling or road trips. One of my favorites was DRIVING TO BELAIR by William G. Jones. In this story, the main character returns to his brothers in Indiana and they must drive to a Florida resort to spread his father's ashes. Adventurous and fun, it set me on a road trip binge. Now I'm reading THE ADVENTURES OF A LOVE INVESTIGATOR by Barbara Silkstone. This author traveled the country for six years interviewing men about love and relationships. Talk about a road trip!
Writing and reading about road trips has satisfied any desires I had for hitting the road, much to my family's dismay. They're longing to get out there while I'm happy to curl up on the couch with a blanket and book. So if you're like me and want the adventure without the hassle, try picking up a book that will take you places and entertain you along the way.
To comment on Lia Fairchild's blog please click here.