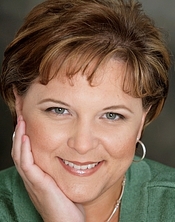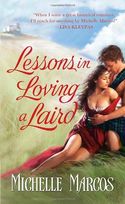 What is it about romantic heroes that draws our mind's attention and our heart's affection?  Whether it's Mr. Darcy or Edward Cullen, James Bond or Braveheart, our fantasy men may reveal much about a woman's hardwired needs.
Nora Roberts, the bestselling romance novelist of all time, says that romance novels "are about the celebration of falling in love and emotion and commitment, and all of those things we really want."  That is the question that has been plaguing men since the dawn of time. What do women really want?
I'll admit that on some days, I would really like this:

But as gratifying as this would be, this is really not enough.  I know I don't speak for all women, but I make it my business to know what women want in a man.  I've written five romance novels, and read thousands more.  The most satisfying part of my job is getting to create characters so wonderful and so believable that my readers fall in love with them.  So speaking as a woman–and as an author–I think I can help to answer the question: What do we look for in a man, and more importantly, what does that reveal about us?
1. It's not about looks.
Washboard abs and rock-hard pecs don't necessarily make a woman go gooey.  Just ask any woman with a middle-aged husband.  Some of the most memorable romantic heroes don't resemble Adonis (think Billy Crystal in When Harry Met Sally
).  Visual appeal is only part of what women find erotic.  This is perhaps why women don't get addicted to Playgirl as readily as men get addicted to Playboy.  It's not what he looks like that sparks a reader's desire for the hero…it's what he does and what he says that make us fall in love with him.
2. He's utterly devoted to her.
Many women struggle with their own self worth.  Women want to be valued, appreciated, and above all, delighted in.  We want to know that our bodies please a man, that our companionship is treasured by him, and that our presence in his life enriches it beyond measure.  Even as little girls, women crave validation.  "Look at me, Daddy," we used to say, and we never really outgrow that.  Consequently, we want a man who wants us utterly and chooses us from among all women.  Plus, there is something exciting about a man who knows what he wants and goes after it—especially if the object of his desire is us.  A man's pursuit of a woman draws out her beauty.
3. He has a sense of humor.
Men's Health Magazine conducted a poll in which 77% of women cited a sense of humor as the top personality trait wanted in a man.  The magazine reported that "Being able to laugh at the stresses of this world is a must. You get bonus points if you can make them laugh. Humor tells a woman that you can laugh at—read, handle easily—the many difficulties that life throws at you."  A sense of humor will go far in building a relationship.  And let's face it—fun, flirtatious ribbing is a serious turn-on.
5. He's a protector.
This isn't just a woman thing–it's a human thing.  According to Abraham Maslow, the psychologist who defined the hierarchy of needs, we have an innate, hardwired need for security.  Women are especially needful of this feeling of protection.  Some women seek men with money, because being provided for gives them a feeling of long-term security.  Some are drawn to physical strength, giving them a feeling of physical safety.  Yet women feel safest when they sense a man's solid and unswerving commitment.   A woman is never afraid of a good man's strength.  And a good man is one who's willing to put his life on the line to protect the woman he loves.
6. He's principled.
All heroes, on and off the page, hold something dear to their hearts, and will struggle to preserve it.  Whether it's William Wallace in Braveheart
fighting for his country's freedom, or Jake Brigance in A Time to Kill
fighting for an unpopular justice, a man of integrity is incredibly alluring.  It's a human trait to applaud when good triumphs over evil, and women like a man who's on the winning side of that battle.  A hero is generally courageous, honest, loyal, and selfless.  Even bad boy heroes demonstrate these qualities to some degree.  And once again, these qualities are demonstrated by actions, not words.  The real litmus test is in how a man treats his lady.  Some men want a woman on his arm that makes other men wish they were him.  A real man treats a woman in such a way that makes other women wish they were her.
It's your turn.  What do you look for in a man?  What quality or qualities must your Mr. Perfect have?  Share your views in a comment below.  And then pick up a copy of my newest historical romance, LESSONS IN LOVING A LAIRD.  See what happens when a parish apprentice counting the days until the end of her indentures is placed under the control of the new Scottish laird who extends her enslavement.  I'll tell you that Shona puts up a fight every step of the way, shredding Conall's patience.  Eventually, she schemes that the best way to be free of her bonds is to marry the man who holds the key.  But she has no idea how to turn her hissing to kissing, or how to get someone like him to fall in love with someone like her.  Even so, Conall realizes that there is no way that he can run his estate without Shona's knowledge and insight, and he doesn't want to go one moment without her provocative wit—or her fiery beauty.  So no matter what Shona does to try to win her freedom, Conall has no intention of letting her go.
BONUS!  St. Martin's Press is giving away 15 copies of LESSONS IN LOVING A LAIRD!  Just Facebook Like and leave your email at Michelle Marcos Facebook page for your chance to win!
To comment on Michelle Marcos's blog please click here.