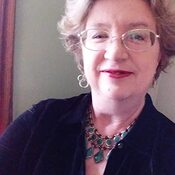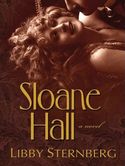 Will women's fiction readers embrace a novel told from the male point of view? Can a woman even write in a man's point of view effectively? The answer to both questions—absolutely! Two prominent examples from the recent past provide evidence.
Sara Gruen's bestseller Water for Elephants was written in the first person, male point of view, the story told from the perspective of a young man. It attracted scores of readers, many of them women. And Marilynne Robinson's Pulitzer Prize-winning Gilead was written in first person from an elderly man's perspective as he looked back on his life. Both books, to put it mildly, did very well, proving that a good story well told is the most important criteria for publishing success.
Obviously, I'd be thrilled if my book, Sloane Hall, did even a fraction as well as those two successes. Sloane Hall might be inspired by Jane Eyre, but it's told from the male protagonist's point of view in the first person. The voice the reader hears throughout the book is that of John Doyle, a young Texas reform school "graduate" who finds work as a chauffeur for a Hollywood starlet about to make her first talking picture in 1929.
I opted for this turnaround in the story—flipping the genders of the main characters—in order to make the story seem fresh. In this way, I hoped Jane Eyre fans would feel as if they'd never encountered the story before, and all its wonderful dramatic moments would unfold as if new. Readers not familiar with the original, meanwhile, will find a story of love and forgiveness, told from the hero's point of view.
I worked hard to keep John true to the character I saw and heard in my mind—a forthright if sometimes gruff young man. Through the many revisions of this book, in fact, I found myself hacking away at his dialogue or thoughts, taking out adjectives, making sentences into sentence fragments, trimming passages, searching for the no-nonsense punch of his very male voice. I was thrilled to receive some affirmation of my approach when this website reviewed the book with some lovely praise. (I was also deeply touched by the reaction at the Bronte Blog.)
Women writers regularly capture the attitudes, syntax and &mquot:sound&mquot: of their male characters—and women readers have no problem with books written exclusively from a male point of view. So I hope publishers don't shy away from books written in the male point of view, falsely thinking they would have no appeal to women readers.
For more on Sloane Hall, Jane Eyre, and old Hollywood, please visit my blog at www.LibbysBooks.wordpress.com! My website is www.LibbysBooks.com. At both sites, you can read the first two chapters for free. Friend me on Facebook at Libby Sternberg. And do let me know what you think of the book by emailing me at Libby488@yahoo.com. Sloane Hall is available in hardcover and for Kindle.
Sloane Hall by Libby Sternberg
Hardcover, Five Star, September 2010, ISBN: 9781594149177
E-format, Istoria Books, October 2010
In 1920s Hollywood, young John Doyle learns the craft of cinematography when a stupid mistake costs him his job. On a tip, he heads to Sloane Hall, the estate of a famous silent screen actress, Pauline Sloane, where he lands a position as chauffeur. Sloane Hall first offers him peace as he enjoys the bounty of the luxurious home, then unrest as its beautiful namesake returns and starts preparing for her first talking picture. Despite his best efforts to resist, John falls hopelessly in love with his employer. His future brightens, however, when she appears to return his affection, leading to plans for a secret wedding—until other awful secrets intrude, leading to heartbreak and separation. A story of obsession and forgiveness, Libby Sternberg's Sloane Hall was inspired by Charlotte Bronte's Jane Eyre.
To comment on Libby's blog please click here.