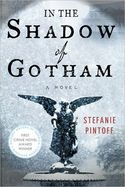 May 2010
On Sale: May 11, 2010
Featuring:
Simon Ziele
400 pages
ISBN: 0312628129
EAN: 9780312628123
Hardcover
$14.99
Mystery Historical
Buy at Amazon.com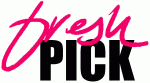 A 2010 Anthony Nominee for Best First Novel
In the Shadow of Gotham
by Stefanie Pintoff
Stefanie Pintoff's acclaimed and award-winning debut is the taut historical tale of Detective Simon Ziele, a man who lost his fiancée in the 1904 General Slocum ferry disaster and thereafter flees New York City for Dobson, New York, to escape the memories of her death.
But months into his tenure, he catches the worst homicide of his career: a young woman brutally murdered in her own bedroom in the middle of the afternoon. His investigation quickly takes him to Columbia University criminologist Alistair Sinclair and one of his patients.
But what could lead this Michael Fromley, with his history of violent behavior, to target such a proper young lady? Is Michael really behind the murder or is someone mimicking him? Ziele must discover the truth in this story of a haunted man on the trail of a killer while on the run from his own demons.
Excerpt
Chapter One
The scream that pierced the dull yellow November sky was preternaturally high-pitched. Its sound carried effortlessly, echoing through a neighborhood of Queen Anne Victorians into the barren woods beyond, fading only as it descended toward the Hudson River. Those who heard the sound mistook it for that of an animal—perhaps the call of a screech owl, maybe the shrill cry of a loon. No one believed it to be human.
I did not hear it myself. I can only describe it as others did, after the fact.
But memory can be an odd thing. The report of that inhuman sound, relayed countless times, took root in my mind. It played upon my imagination, creating an impression so vivid it came to seem authentic. I know all too well that memory sometimes refuses to let die what we most Read More…