I should probably start off with the caveat that I can't guarantee your Happily Ever After, even if you follow my super awesome instructions word for word. Because…well…because of something I like to call men. They're unpredictable at times. Especially the alpha ones. Am I right, ladies?
My husband likes to tell his own version of our love story to strangers and acquaintances alike. Most special ops alphas have a unique personality. It takes some getting used to. I'll intersperse his version with the truth below.
Choose Your Mark
HIS VERSION: I met my husband in a class I took about police procedural stuff. The details aren't important because I don't even remember what he was talking about. All I could focus on were his rippling muscles and the tight tshirt he wore. And as soon as he mentioned the fact that he had a PhD, in anthropology of all things (how sexy is that?), then I was basically a puddle in my desk. I decided then and there that he would be mine. He was also a Chief of Police, had been a SWAT cop for 16 years, and had worked undercover for 12 years.
TRUTH: I did meet my husband while he was teaching a class on cop culture and how to write great alpha heroes. I'd have been blind not to notice the rippling muscles and tight tshirt, but I have a confession to make—I I'm a bit of a workaholic. Nothing is going to come in between my need to absorb as much information as possible and my need to write. Not even a smoking hot man with a PhD in anthropology.
I took pages of notes, and during his class, I realized that my future husband had an almost identical backstory to my hero in my JJ Graves Mystery Series (Jack Lawson for those who read the series). I was fascinated by the similarities and decided I needed a one-on-one interview.
Attract His Attention
HIS VERSION: I sashayed up to him after class, wearing a low-cut shirt that showed plenty of cleavage and tossing a wild mane of hair (as one does when it's a hundred degrees outside and you've spent the last eight hours trekking across a college campus to different research classes). And then I delivered the best pick up line in the history of pick up lines: "Excuse me?" I said, batting impossibly long eyelashes. "Dr. Silverii? I really need to talk to you. You are exactly like one of my characters in my series. I'd really appreciate it if we could have a long conversation, preferably over drinks, and maybe we could have breakfast the next morning."
TRUTH: Seriously…it was a hundred degrees outside. I wore khaki shorts and a red Stanford tshirt. My wild mane of hair was up in a ponytail because that's the only way I could tame the beast. I approached him, wilted and exhausted, and said, "Your background is just like one of my characters. I'd like to talk to you if you've got the time."
"Why don't you come visit my agency?" he said. "I've got an open door policy. You're welcome to stay at my house."
"I'll stay at a hotel, thanks," I said.
"No, really. It's southern hospitality. I can't let a guest of the city, a female traveling alone, stay in a hotel. It would be rude."
"Uh, huh," and then I made my way to my next class.
Put a Ring on It
HIS VERSION: I visited his agency during the worst ice storm in the New Orleans area's history. The entire city was shut down and the roads closed. But I just really had to get there because I couldn't stand to be away from my real life romance hero any longer. I rented a car and braved the icy roads, driving an hour south of NOLA to get to his police department.
I stayed for five days, doing ride-alongs with several of his cops, shooting machine guns at the range, going on patrol with the bike cops (in uniform), answering calls, and heading out with the K9 officers. We ate breakfast, lunch, and dinner together (and made a couple of late night ice cream runs), and we had great conversations. He was impressed that he kept throwing tasks at me and I never quit. I was impressed by his agency and how well respected he was in the community. He was very proper and gentlemanly. It must have been a terrible strain on him (he is an alpha hero after all).
TRUTH: It was the worst ice storm in the city's history. But…I'm from Dallas. There was no ice in Dallas and the plane took off as scheduled. I had no idea about the weather conditions once in NOLA. The New Orleans airport had just opened back up, and mine was one of the first flights to land. I went about my business as usual, unknowing that my future husband had it in his head that I just wanted him that bad.
The second paragraph is actually all true, and I left his city with a notebook full of new story ideas, including The Darkest Corner, the first book in my Gravediggers Series (out this week!). I also left with the realization that I should maybe put my notebook down every once in a while a take notice when alpha heroes are working really hard to get your notice.
I left his city with a chaste hug and headed back to NOLA for a booksigning. It wasn't but a couple of hours until he texted. And then the next day he texted again. And the day after that, and so on and so on. And then one sunny day, several months later, he stared deep into my eyes and said, "We're going to get married." And that was that. We were married a couple of months later.
So… easy, right? That's all you have to do to meet and marry a real life romance hero!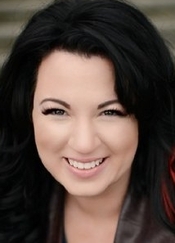 Liliana Hart is a New York Times, USA Today, and Publisher's Weekly Bestselling Author of more than 40 titles. After starting her first novel her freshman year of college, she immediately became addicted to writing and knew she'd found what she was meant to do with her life. She has no idea why she majored in music. Since self-publishing in June of 2011, Liliana has sold more than 3 million ebooks and been translated into eight languages. She's appeared at #1 on lists all over the world and all three of her series have appeared on the New York Times list. Liliana is a sought after speaker and she's given keynote speeches and self-publishing workshops to standing-room-only crowds from California to New York to London. Liliana can almost always be found at her computer writing or on the road giving workshops for SilverHart International, a company she founded with her partner, Scott Silverii, where they provide law enforcement, military, and fire resources for writers so they can write it right. Liliana is a recent transplant to Southern Louisiana, where she's getting used to the humidity and hurricane season, and plotting murders (for her books, of course).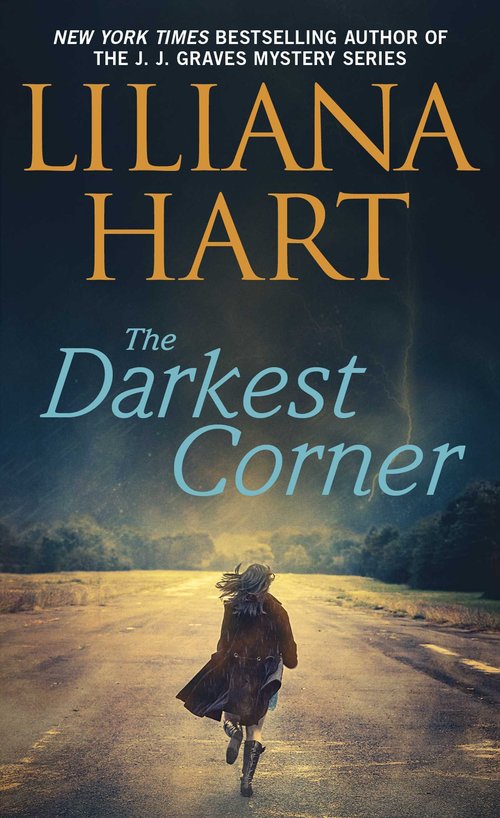 New York Times and USA TODAY bestselling author Liliana Hart's first book in her suspenseful Gravediggers series, featuring an elite group of mysterious men who might be dead to the world, but are also tasked with saving it—and no one can ever know.
The Gravediggers aren't exactly what they seem. They're the most elite of the world's fighting forces—and all they have in common is that they've been betrayed by the countries they've died for. Because they are dead. To their country, their military, and their families.
Sometimes the dead do rise…
Deacon Tucker is a dead man walking. A former black ops agent, he was disavowed and stripped of all honor before being recruited as a Gravedigger. But his honor and good name no longer matter, because no one knows he's alive, and he'll never get the recognition he deserves. His mission is simple: save the world or die trying. And for God's sake, don't ever fall in love. That's a rule punishable by death. The kind of death a man can't be brought back from.
Tess Sherman is the only mortician in Last Stop, Texas. She has no idea how Deacon Tucker ended up in her funeral home, but she'll eat her hat if he's only a funeral home assistant. Deacon is dangerous, deadly, and gorgeous. And she knows her attraction to him can only end in heartache.
Deacon is on a mission to stop the most fatal terror attack the world has ever known—what's known as The Day of Destiny—a terrorist's dream. But when he discovers Tess has skills he can use to stop them, he has to decide if he can trust her with secrets worth dying for. And, most important, he has to decide if he can trust her with his heart.
Romance Suspense | Suspense [Pocket Books, On Sale: May 23, 2017, Mass Market Paperback / e-Book, ISBN: 9781501150036 / eISBN: 9781501150043]