In my latest novella from Carina Press, SAVING HIS WOLF, I got the interesting opportunity to write about a shifter who was both blind and unable to shift. The character has been pushing me to tell her story for a few years, but the time was never right.
When I finally did find her story, I realized pretty quickly that she would be a hard character to capture on the page. For one thing, I'm not blind and I don't have experience how it would be to be blind. I did try a few experiments while writing the novella to help me understand better. I closed my eyes and listened to a tv show—quickly realizing how much I missed the visual stimulation. I also closed my eyes and tried to walk through the house. This is a house I've lived in for nineteen years and I still couldn't navigate it with my eyes closed! Finally, I tried to eat with my eyes closed. Wow. That was difficult and didn't last long.
These little things helped me in the smallest way to see what it would be like to be blind and what Olivia must have overcome to be able to do the things she does.
Another very important thing to me was to not have Olivia be a victim because she is blind and unable to shift. Though in the early part of the book, she does need Powell to save her from the spring snowstorm that gets her mixed up when she's running from Alfred, the den leader of the Green Glen Pack, I try very hard to make sure she isn't seen as weak or unable to do what she needs to do. I think by the end of the novella, we see her take her strengths and fight with them.
Overall, the very logistics of writing a blind heroine are complex and difficult. No one wants to be a victim. Olivia is too strong to fall into that trap and even her very first move is an act of rebellion. I can tell you that writing a character who cannot see is complicated. So many of our human senses are overpowered by our eyesight—and we don't realize how important it is to our perception of the world. So many words talk about seeing and so many descriptions are told through the character's vision. So when a character is blind, the author has to be careful to walk the line between what is realistic and what is victimizing. I hope I did this justice.
I'd love for you to pick up a copy of SAVING HIS WOLF and let me know what you think. I'm sure I missed some things but I hope I gave a good picture of a strong woman who happens to also be blind.
Thank you!
Kerry Adrienne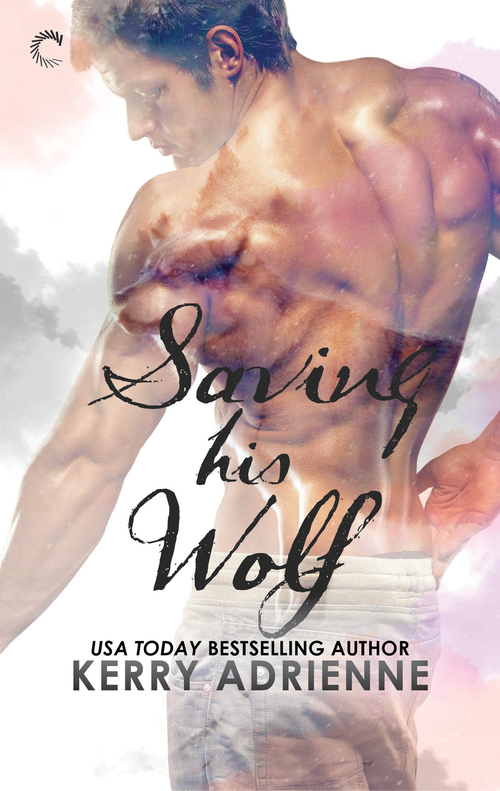 Olivia, born blind and without the ability to shift, yearns to seek her own fate away from her watchful and devoted wolf pack. Vulnerable and stuck in human form, she's alone and at risk in the forest's brutal winter when she's rescued by a park ranger and taken to his cabin in Deep Creek. By the warmth of a crackling fire, she's comforted by his presence. But it's his rugged scent that stirs something in her she's never felt before.
Bear shifter Powell sensed the instant he held her that Olivia was his mate. He also knew she had the untapped powers to discover her true shifting nature–if only he could convince her to trust in him, and to believe in herself. Now the one thing that stands to threaten their healing mating hunger is Olivia's distrusting and vigilant pack. A pack prepared to do anything to get her back.
But there is no danger as strong, no desire so liberating as what Powell is bringing out in her–because Olivia can finally see where her destiny lies.
Romance Paranormal [Carina Press, On Sale: May 25, 2017, e-Book, ISBN: 9781488078583 / eISBN: 9781488078583]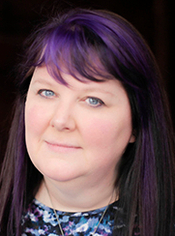 Kerry Adrienne loves history and spends large amounts of time wondering about people who lived and walked on Earth in the past. She's a mom to three daughters, six cats, and various small animals, including a panther chameleon. Her shoe horde will attest to her fine shopping skills.
In addition to writing, she's a college instructor, artist, costumer, and editor. Her new love is her Mini Cooper Convertible, Sheldon, and they have already gone on many adventures.
Also in anthology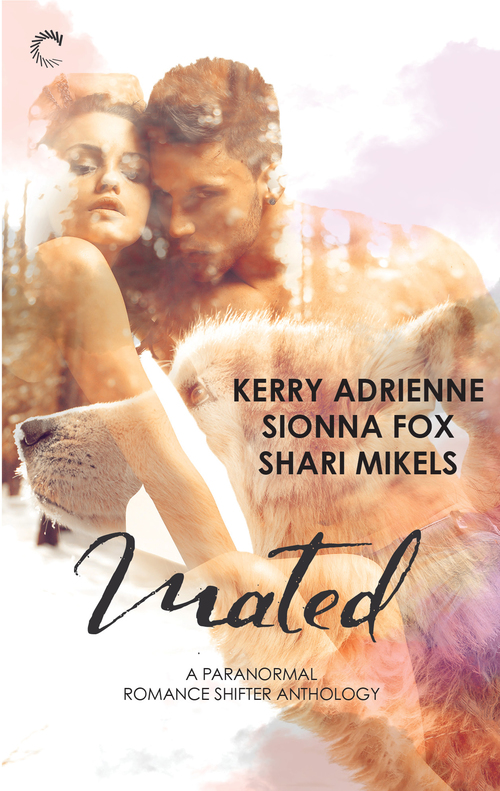 One anthology. Three wolf shifter romances. Don't miss this collection of stories from USA TODAY bestselling author Kerry Adrienne, Sionna Fox and Shari Mikels
A woman born blind and without the ability to shift yearns to seek her own fate away from her watchful, devoted wolf pack. Vulnerable and stuck in human form, she's alone and at risk when she's rescued by the bear shifter who is her destiny.
An accident forces a man to change the best friend he's loved for years…or leave her for dead. There's no reason to hide his true self anymore—but can she ever forgive him?
And a pack alpha finds that rescuing his fated mate from a violent confrontation with two wolf shifters is easy. Helping her move from fear to acceptance of the animals—and him—is a challenge.
This anthology includes:
Saving His Wolf by Kerry Adrienne
Wolf Summer by Sionna Fox
Drawn to the Wolves by Shari Mikels
Romance Anthology | Romance Paranormal [Carina Press, On Sale: May 22, 2017, e-Book, ISBN: 9781488078552 / eISBN: 9781488078552]