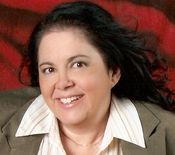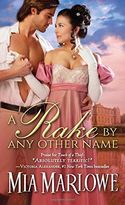 It is my very great pleasure to introduce you to Phillippa, the Most Honorable, the Dowager Marchioness of Somerset. She is the velvet-fisted power behind the marquessate in A RAKE BY ANY OTHER NAME. Her spine is still ramrod straight despite the weight of years she bears. Like most people who have lived a long productive life, Lady Somerset has an opinion on just about everything. And she feels everyone is entitled to HER opinion!
In A RAKE BY ANY OTHER NAME, I head each chapter with some of Lady Somerset's pithy observations. Here are a few:
On lying…
"Where one stands on a matter depends upon where one sits. When someone else is holding court on one's settee, spreading delicious falsehoods, one is tempted to brand them a liar. When one finds oneself on the same settee, practicing deception, one considers it being economical with the truth."
On secrets…
"Secrets are the most delicious morsels, but only when one is gobbling them up. Keeping them down often gives one the most frightful indigestion."
On outspoken ladies…
"When an old woman says what's on her mind, she's considered outrageous yet charming. When a young woman voices her opinions, she's counted outrageous and decidedly not charming. Still, I can't help but admire the lady brave enough to do it."
On snaring a husband…
"Young women should practice what every carnival huckster knows. Nothing makes an object more desirable than taking it away."
On gardening, politics or any enterprise which relies on a surfeit of excrement…
"A proper English garden is a delight to the senses…provided one has removed all the excess fertilizer first."
On education…
"Of course, I appreciate the value of books in the finishing of a young lady, Petra dear. If one wishes to dine on hearts for breakfast, elevenses, and teatime, learning to walk smoothly enough to balance a book on one's head is a must."
On the rise of the next generation…
"In every pride, there comes a time when the young lion beards the old one in his own den. However, lest the young male get too cocky, let him remember that the magnificently maned fellow is nothing more than a figurehead. It is the lionesses who hold the real power."
On the essentials of life…
"Despite my age, I do remember what it felt like to be young. There's something quite terrible about how desperately important everything was then. It's a bit of a relief to discover with age that only a few things are truly essential. The trick, of course, is to discover what those things are."
On romance…
"When I was young, I lived for intrigue and romance. I was the belle of every ball and had a dozen suitors dancing on the string at any given time. Now I'd just as soon be dealt a good whist hand."
I hope you enjoyed meeting Lady Somerset. She is just one of the large cast of characters who calls Somerfield Park home. Upstairs and below stairs, there's intrigue, love and action for all in A Rake by Any Other Name. If you'd like to try the first 3 chapters, click over to my website:  Happy Reading!
About A RAKE BY ANY OTHER NAME
A Reluctant Lord. A Resistant Lady. A Superfluous Fiancée.
And a Devastating Family Secret…
When Richard Barrett, Lord Hartley, is abruptly called home to take the reins of the estate, he discovers the extent of the family's financial straits. The remedy: marry the heiress their families have picked out for him. Unfortunately, he's already planned to marry someone else.
Miss Sophie Goodnight isn't too keen on becoming his purse with feet…and she sabotages all attempts to woo her. But when Lord Hartley discovers the shenanigans in his father's past, he realizes that deciding between two beautiful women is the least of his problems.
About Mia Marlowe
Mia Marlowe is a rising star whose TOUCH OF A ROGUE was named one of Publishers Weekly's Top Ten Best Romances for Spring 2012. Mia learned about storytelling while singing professional opera. She knows what it's like to sing a high "C" in a corset, so she empathizes with the trials of her historical heroines. Mia resides in Boston, Massachusetts. For more visit her website.
Buy Links: Amazon | Apple | Barnes & Noble | BAM | Book Depository | Chapters | Indiebound | Kobo
Enter the blog tour giveaway here!