When I first began writing the Cat Lady Mysteries for Kensington Lyrical, I realized all too quickly that I'd swallowed one giant hairball of a project. For a few terrifying moments, panic set in. How could I write about a dozen or so cats living in one household? Wouldn't it seem like, well . . . just too many cats?
After sucking in a few deep breaths and gulping back a hearty swig of coffee, I reminded myself: You're writing this for all the cat lovers out there . . . and they can never have too many cats.
So, with that mantra ringing in my head, I scurried over to my keyboard and started typing. To my surprise, I was easily able to imagine myself living in the quaint Folk Victorian home on a gentle hill in New Hampshire that eventually becomes the cat shelter. In my head I saw the rooms—the large and small parlors, the eat-in kitchen with myriad cat bowls lined up along one wall, and the back porch that would eventually become the shelter's meet-and-greet room. Even more important, I could clearly picture the cats: the black feral with a white 'stache, the cuddly calico sibs, the slender gray girl and her two kittens, and all the other furry felines who called the place home.
With the setting firmly entrenched in my mind, I began writing the first book in the series. My challenge was to achieve a balance between a strong mystery and enough feline activity to appeal to readers who love cats as much as I do. A slight paranormal twist in the form of an elusive Ragdoll cat added an extra level of intrigue to the story.
The first book in the series, ESCAPE CLAWS, introduces Lara Caphart, a struggling watercolor artist who hasn't seen her aunt in New Hampshire in over sixteen years. Lara was only eleven when her folks moved out of state, wrenching her away from the beloved aunt who'd nurtured her as a child. To Lara's dismay, her folks cut off communication with Aunt Fran, which effectively isolated her from the family. Over time Lara adapted to her surroundings and made new friends. But why, when she reached adulthood, did she never try to contact her aunt? Especially when she lived only a few hours away? It was a theme I wrestled with, but I've since given it a lot of thought.
Have you ever lost touch with someone important in your life? Someone you drifted away from for no apparent reason, or maybe for a silly reason? Someone you later wanted desperately to reconnect with but were afraid might reject you?
When Lara seeks out her aunt after sixteen years, she's anxious and worried and fearful. Will her aunt slam the door in her face? She's not sure, but she's ready to take the plunge. Their initial meeting is rocky, but then the cats enter the scene. Both women love cats, but now Aunt Fran needs help caring for hers. It is through their interaction with a household overflowing with felines that Lara and her aunt repair their relationship. By the time I completed the manuscript, I realized that it was not simply a murder mystery with a bunch of cats tossed in. It was a story that explored the all too human themes of isolation, forgiveness, and healing, with the cats playing a pivotal role.
CLAWS OF DEATH, the second Cat Lady Mystery, explores other themes: long-buried grudges, ancient animosities, and a seemingly harmless action that has long-lasting consequences.
To celebrate the June 26 release of CLAWS OF DEATH, Linda Reilly is giving away one Amazon Kindle version of the e-book. To enter, leave a comment below.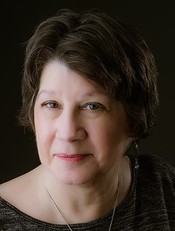 Raised in a sleepy town in the Berkshires, Linda Reilly is the author of the Cat Lady Mysteries from Kensington Lyrical, and the Deep Fried Mysteries from Berkley Prime Crime. A dyed-in-the-wool New Englander, she is a member of Sisters in Crime and Mystery Writers of America. When she's not hunched over her keyboard dreaming up murder and mayhem, she's curled up in her favorite chair reading an enticing mystery.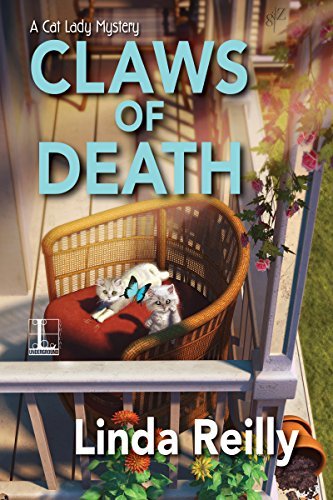 The meow of death . . .
Whisker Jog, New Hampshire, is a long way from Hollywood, but it's the place legendary actress Deanna Daltry wants to call home. Taking up residence in a stone mansion off Cemetery Hill, the retired, yet still glamorous, septuagenarian has adopted two kittens from Lara Caphart's High Cliff Shelter for Cats. With help from her Aunt Fran, Lara makes sure the kitties settle in safely with their new celebrity mom.
But not everyone in town is a fan of the fading star. Deanna was in Whisker Jog when she was younger, earning a reputation for pussyfooting around, and someone is using that knowledge against her. After being frightened by some nasty pranks, Deanna finds herself the prime murder suspect when the body of a local teacher is found on her property. Now, it's up to Lara, Aunt Fran, and the blue-eyed Ragdoll mystery cat Lara recently encountered to collar a killer before another victim is pounced upon . . .
Mystery Pet Lovers [Lyrical Press Underground, On Sale: June 26, 2018, e-Book, ISBN: 9781516104178 / eISBN: 9781516104178]