I hope you and your loved ones enjoyed the festive Fourth with a bit of fun, relaxation, and a good book. Now that the fireworks are behind us, I'm afraid only the lazy dog days of summer lie ahead.
Ever wonder where the familiar phrase Dog Days of Summer originated? Blame it on the ancient Romans. They called the most humid, hottest days of summer "diēs caniculārēs" or dog days. The name came about because they associated the hottest days of summer with the star Sirius, known as the Dog Star. Why? It was the brightest star in the constellation Canis Major—which translates as large dog.
You know what I find myself wondering? When will these dog days of summer come to an end…doggone it! The Old Farmer's Almanac lists the traditional timing of the Dog Days as the forty days that coincide with the sunrise of the Dog Star, July 3 through August 11.
How do we enjoy our summer and survive the heat? Whether it be swinging in a shady hammock, nestling into a comfy recliner, or sprawling on a beach towel, keep your body hydrated with a cold drink and your mind refreshed with a cozy mystery.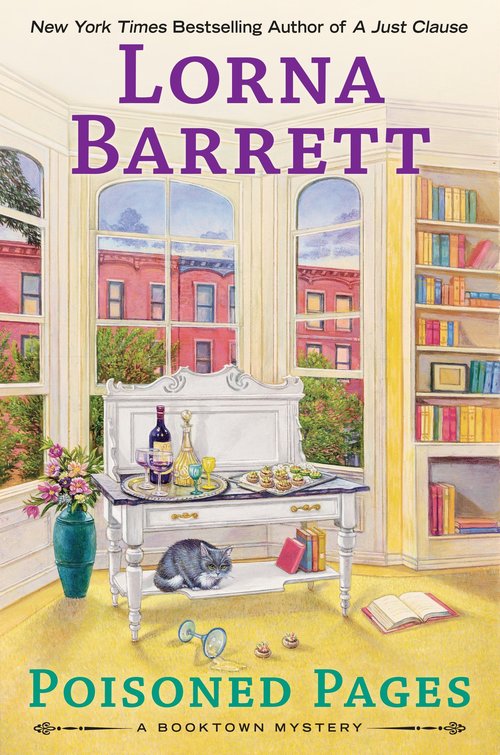 Mystery bookstore owner Tricia Miles learns that nothing kills a good party like a murder in the latest entry in the New York Times bestselling Booktown Mysteries.
Tricia Miles, mystery bookstore owner and amateur sleuth, throws a housewarming cocktail party in her new apartment and has cooked all the food by herself–quite a feat for someone who previously couldn't boil water. Then one of her guests is poisoned and dies. Tricia's left to wonder if her cooking is to blame or if there's something much more sinister at play. Either way, Tricia's once again in hot water with her ex-lover, Chief Baker.
Meanwhile the charming town of Stoneham is being disrupted by a vandalism crime wave. It's the hot topic in the race for Chamber of Commerce president which sees Tricia pitted against two bitter rivals. With all that's going on can she find the killer before she's the next item on the menu?
Mystery Cozy [Berkley Prime Crime, On Sale: July 10, 2018, Hardcover / e-Book, ISBN: 9780451489838 / eISBN: 9780451489845]

Another great cozy mystery cooked up with dynamic characters!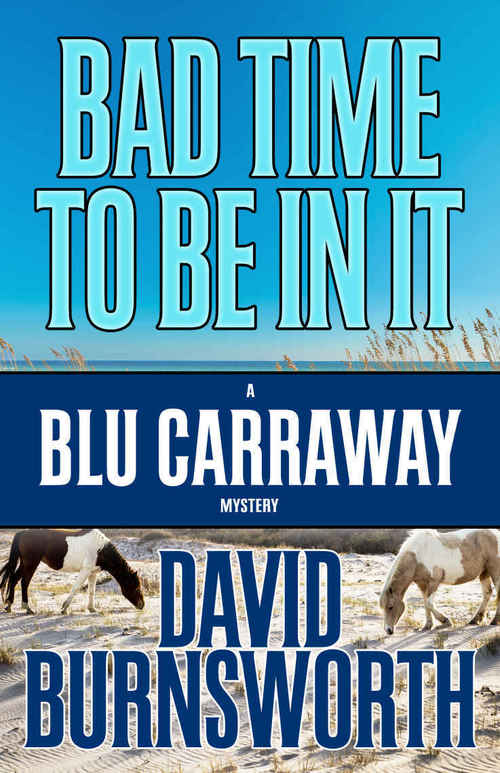 The past is never past. Sometimes it repeats itself. And sometimes it comes back to pay a visit.
Blu Carraway, flush with cash and back in business, never had it so good. Or so he thought.
The reality is his love life is in shambles, his business partner is spending too much time with women half his age and not enough time on the job, and someone close goes missing.
Blu tries to avoid the first and second by focusing on his work, but it's the third that very nearly does him and everyone around him in.
His business partner goes off the rails, his friends show their true colors, and he realizes that getting closure sometimes means walking away from everything.
With a case from the past gone wrong twice, a loved one in trouble, and an unanswered marriage proposal, it's a bad time to be in it for Blu Carraway Investigations.
Mystery Hard Boiled [Henery Press, On Sale: July 10, 2018, Paperback / e-Book, ISBN: 9781635113587 / eISBN: 9781635113594]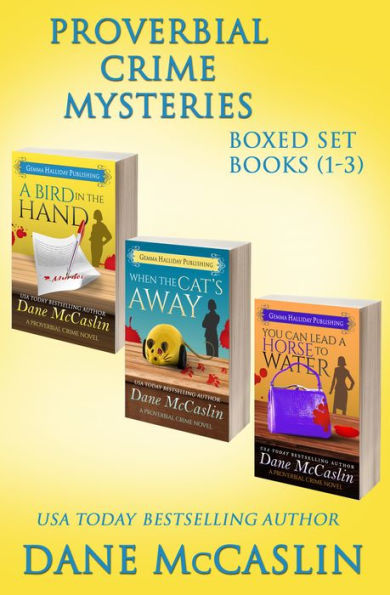 From USA Today bestselling author Dane McCaslin comes a boxed set of three classy and sassy Proverbial Crime Mysteries featuring mystery writer turned amateur sleuth Caro Layton-Browning. This boxed set includes the first three full-length novels in the series, including:
A Bird in the Hand
Caro Layton-Browning, an accomplished writer of mysteries, never imagined she would unwittingly stumble into a series of real-life murders good enough to be in her own books. But when the Cat Lady next door, who Caro is convinced is out to make life miserable for her, is found dead among her feline collection, Caro finds herself in dangerous trouble.
When the Cat's Away
When Caro literally stumbles over the body of a very dead body, she becomes determined to find out who did it—before hubby, Gregory, returns from a business trip to England. Teaming up with Meredith, Caro starts an investigation that uncovers a stolen goods ring which stretches from New York City to Seneca Meadows.
You Can Lead a Horse to Water
Mystery writer Caro Layton-Browning is thrilled when her small town of Seneca Meadows decides to throw a fall festival. But when a "murder mystery hunt" at the festival results in a real deal body at the end of the night, Caro suddenly finds herself up caught up in corpses, criminals, and counterfeit handbags as she tracks down a killer!
Mystery Cozy [Gemma Halliday Publishing, On Sale: July 10, 2018, e-Book (reprint), ISBN: 2940155248378 / eISBN: 9781947110519]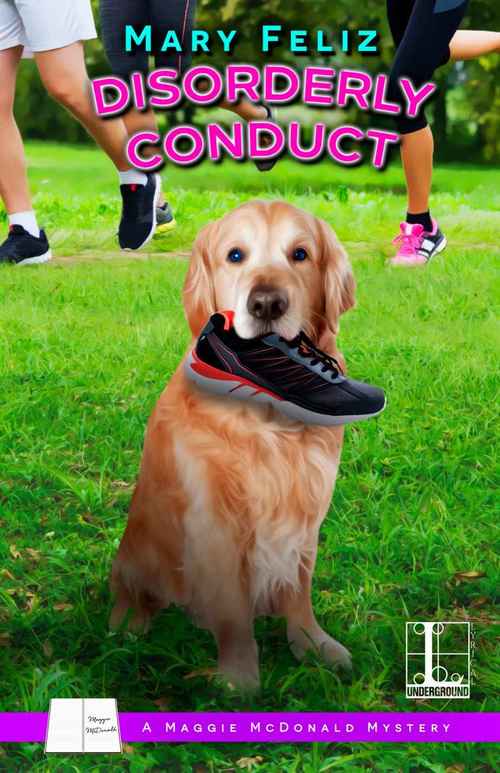 Professional organizer Maggie McDonald manages to balance a fastidious career with friends, family, and a spunky Golden Retriever. But add a fiery murder mystery to the mix, and Maggie wonders if she's finally found a mess even she can't tidy up…
With a devastating wildfire spreading to Silicon Valley, Maggie preps her family for a rapid evacuation. The heat rises when firefighters discover the body of her best friend Tess Olmos's athletic husband—whose untimely death was anything but accidental. And as Tess agonizes over the whereabouts of her spouse's drop-dead gorgeous running mate, she becomes the prime suspect in what's shaping up to become a double murder case. Determined to set the record straight, Maggie sorts through clues in an investigation more dangerous than the flames approaching her home. But when her own loved ones are threatened, can she catch the meticulous killer before everything falls apart?
Mystery Cozy [Lyrical Press, On Sale: July 10, 2018, e-Book, ISBN: 9781516105267 / eISBN: 9781516105267]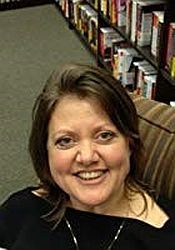 Though Rebecca Adler grew up on the sugar beaches of the Florida Gulf Coast, she studied acting on Broadway until a dark-eyed cowboy flung her over his saddle and hightailed it to the Southwest. She's currently content to pour her dramatic tendencies into The Taste of Texas Mysteries from Berkley Prime Crime. Set in far West Texas, her humorous stories are filled with delicious suspense and scrumptious Tex-Mex recipes. Find out more about this former president of North Texas Romance Writers at www.AuthorRebeccaAdler.com.