Hi, I'm Wendy and I write contemporary, small-town romance stories set in my home state of Victoria, which is down south of mainland Australia.
While I grew up in Melbourne, Victoria's capital city, I've travelled my state so many times I'm like a walking, talking tourist information service. Indeed, one of my earliest memories is travelling for long hours crammed into the back seat of our family car along with all my brothers and sisters (I'm the youngest of five children) going off to visit my aunt and uncle's farm in the northern part of the state.
That farm formed the basis for Glendale – my hero, Zach Wentworth's home. Growing wheat and farming sheep was something my uncle and aunt did on their own property. I used my experience of helping my aunt cook for the shearers, and helping my uncle round up the sheep and fix his harvester as some of the things Zach did on his farm. Not the cooking, that was hard work, but the wood stove we used made it into the first draft of my story. Of course, Bill and Pearl Wentworth are fictional characters. But they're based on how I remember my own aunt and uncle. They even have the same first names.
And I blended a few Victorian towns together to create Willow's Bend. The main street, with it's gum trees and wide grassy divide between the highway is based on a small south-western Victorian town that's surrounded by ancient volcanos.
The hotel that my heroine, Amber Hutchinson, inherits and then starts renovating – The Drover's Rest – is an amalgamation of the hotels in the area. It wasn't until I visited central New South Wales that I saw my story's hotel in the flesh. It was exactly as I'd described it in my story. Here's a picture – and please let me know if you agree.
What else can I tell you?
I've been an online editor; a technical writer interpreting computer-speak into plain, every day English; an editor for a forestry magazine; a secretary and a child care worker. I've worked for the CSIRO, two magazines, a university, the defence force, and numerous government departments.
When I was around 15 years old, my best friend wanted to go bushwalking, so she dragged me along as well. I continued to bushwalk for years afterwards, still do sometimes, because it was a fantastic way to meet guys. There's nothing like discovering the real person within your fellow companions after a long, hard day's walk.
And I did eventually meet a guy. My husband and I were introduced by a mutual friend during a bushwalk along the Howqua River. Our first date was on a borrowed tandem, where we nearly knocked some poor unsuspecting old lady into the Yarra River! Hey, it was the first time I'd ever ridden a tandem. How was I to know you couldn't turn your body suddenly without disaster almost happening?
The first time we went away together, just the two of us, we walked Wilson's Promontory, one of the first national parks declared in Australia, certainly the oldest one in Victoria. On that trip, we rescued a sick ranger. See, I did fall in love with my very own hero! But then, two nights later, we couldn't find the bush toilet in our camping spot because it was so dark. There was no moon, it was overcast, and our torch batteries failed.
You know, I might use those events in one of my romance stories. It is kind of funny, don't you think?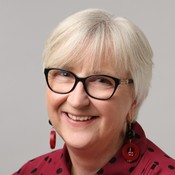 Australian, Wendy Lee Davies began writing romances as a lark after leaving her communications and editing job of many years.
Wendy enjoys cycling, especially cycle touring which she did a lot of in her younger, some say more foolish, years. Now that she's older and wiser, Wendy is wearing out the bike paths around her home town, making good use of her amazing pedal-assist electric bike. She's also traversed most of the incredible rail trails available in Victoria, and one in New Zealand as well.
If she's not writing or riding her bike, Wendy can be found enjoying a coffee in some cafe. Or taking landscape photographs. Sometimes she makes cookies or muffins. She's even been known, on occasion, to annoy her writing friends with long, detailed editorial comments on their latest writing endeavour. But don't worry. They get her back, tenfold, when it comes to critiquing her latest romance-in-progress.
Renovating a country hotel challenges everything Amber knows … about family and about love.
When Amber Hutchinson inherits a country hotel, she wants to sell it and move on. The money she'll earn will secure her future, even if living in the country while renovating a hotel never featured in her plans.
Zach Wentworth, a local sheep farmer, wants to do the right thing. When he comes across a woman stuck in the hotel window, he naturally tries to help.
Sure, Amber knows their sizzling attraction won't last. It never does, because she's never been good enough for anyone to love.
Without the hotel, Willow's Bend is likely to die a slow death, so Zach does whatever he can to secure his town's future. But doing the right thing might mean risking his heart.
With the town eagerly watching their every move, Amber and Zach must choose between protecting their hearts and taking a chance on love.
Romance Contemporary [On Sale: July 4, 2018, e-Book/ Kindle only]