Instead of trying to find your perfect match in a dating app, we bring you the "Reader Match" where we introduce you to authors as a reader you may fall in love with. It's our great pleasure to present Lindsay Marcott!
Writes: 
About:

My first success as a writer was my sixth grade Thanksgiving play about a plucky Pilgrim girl and her wise-cracking pet turkey. After graduating from Smith and stints as a cat sitter, rock star assistant, and waitress in a TriBeCa grunge club, I began writing for magazines, then took a detour to Hollywood to write a few screenplays. I finally found my passion in writing novels: with Mrs. Rochester's Ghost, eleven so far, and a new one in the works.
What I'm looking for in my ideal reader match:
•  You love getting goosebumps when things get spooky.
•  Your mouth waters at the promise of a juicy story with twists that leave you gasping.
•  You can imagine having your head turned by a brilliant but mysterious man.
•  You see beauty in a misted redwood forest and excitement in the crashing of surf.
•  You'll stay up until the wee hours turning pages of a fast-paced book, even if it means red eyes in the morning.
•  You don't mind shedding tears at scenes of truly deep emotion.
•  You'd thrill at visiting romantic places like Big Sur and Carmel-On-The-Sea.

What to expect if we're compatible:•  Shivery from spooky suspense.
•  Throbbing with emotion at scenes of passion as well as those of loss.
•  A consuming desire to find out what happens next.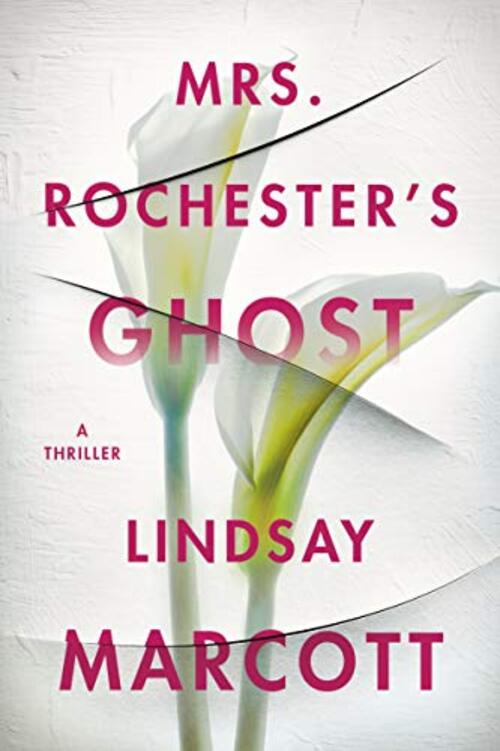 In a modern and twisty retelling of Jane Eyre, a young woman must question everything she thinks she knows about love, loyalty, and murder.
Jane has lost everything: job, mother, relationship, even her home. A friend calls to offer an unusual deal—a cottage above the crashing surf of Big Sur on the estate of his employer, Evan Rochester. In return, Jane will tutor his teenage daughter. She accepts.
But nothing is quite as it seems at the Rochester estate. Though he's been accused of murdering his glamorous and troubled wife, Evan Rochester insists she drowned herself. Jane is skeptical, but she still finds herself falling for the brilliant and secretive entrepreneur and growing close to his daughter.
And yet her deepening feelings for Evan can't disguise dark suspicions aroused when a ghostly presence repeatedly appears in the night's mist and fog. Jane embarks on an intense search for answers and uncovers evidence that soon puts Evan's innocence into question. She's determined to discover what really happened that fateful night, but what will the truth cost her?
Thriller Psychological [Thomas & Mercer, On Sale: August 1, 2021, Hardcover / e-Book, ISBN: 9781542026383 / ]
Lindsay Marcott is the Amazon Bestseller-Rated author of Mrs. Rochester's Ghost and The Producer's Daughter as well as six previous novels written as Lindsay Maracotta. Her books have been translated into eleven languages and adapted for several cable movies. She also wrote for the Emmy-nominated HBO series The Hitchhiker and co-produced a number of films, including Hallmark's The Hollywood Moms Mystery (based on her Fabulously Dead mystery series) and the feature Breaking at the Edge.
She lives on the spectacularly scenic coast of California, the setting for her recent novels, along with her husband, a film producer, and two cats who like to steal the limelight. Before writing novels, she held down a variety of jobs ranging from screenwriter to magazine contributor to waitress in a grunge bar — all of which supplied rich material for her future fiction.