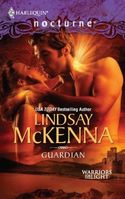 In June of 1988, I created the beginning of the Morgan's Mercenaries/Morgan Trayhern saga series. Back then, no one had done three books in a row and I was the first to do this with  Harlequin/Silhouette. Now over 50+ strong, I have set my sights on creating a second one. This is the Jackson Hole, Wyoming saga-series. It is about Wild West, stories about cowboys and the hardy men of this region. I refer to the second saga in short hand as JHW.
I often get questions from readers about "How do you create a saga?" It's not easy. There's a tremendous amount of thought and planning that goes into it.  The first prerequisite is to have a backdrop large enough to put a whole cast of characters on. Secondly, there has to be a focal point that readers want to read. In Morgan's Mercenaries, these were about men and women who were on the edge of danger as they fought and loved. In JHW it involves a fascinating town set beneath the shadow of the mighty Teton Mountains of western Wyoming. And forty miles north of Jackson Hole is our most well known park, Yellowstone.
I spent many years in Jackson Hole area. It's a personal favorite of mine. And that helped me understand not only the area, but the French-Indian trapper history that created this town, but the hardy souls who duked it out with winter eight months of the year. Wyoming isn't for sissies. It's a rugged, harsh landscape. And winter is challenging to say the least. If you can picture snow falling from September through early June, you get the idea. How many of us could handle being indoors for that long? Granted, you can ski, ect., but beyond that, freezing cold and snow is just that. The elements that has created this historical fur trapper town is nothing short of harsh.
I would go at least once a year, and sometimes twice at year, to Jackson Hole. It's a photographer's paradise if one wants rugged mountain beauty, wild animals that are not afraid of humans and the land of moose and grizzly bears. As an amateur photographer, that is what drew me to this area in the first place. I found out that "hole" was an old fur trapper slang for valley. And indeed, Jackson Hole sits in a high mountain valley. We spent a lot of time outside of the town and on the many trails of the Teton National park, hoping to run into elk, grizzly and moose. We weren't disappointed. Not only that, the herd of buffalo that makes its home in the park is an extra treat. These behemoths aren't the least bit afraid of a human. They're huge animals and getting to photograph them up close and personal is still a thrill for me.
If one didn't visit JH more than once, you wouldn't realize that it's the "Palm Springs" of the West. Harrison Ford, Indiana Jones, lives there, for instance. And there's other Hollywood people who frequent JH as well. Further, there's serious mining and oil interests in Wyoming. JH is an exciting place because the rich and famous live in it. The middle class can't live there because land and houses are so expensive. The deputies who work for the Teton County Sheriff's Department must live fifty miles south in a less rich area known as Star Valley. And that's fifty miles one way to go to work every day. Think about that. JH is where the powerful, rich and influential rub elbows with one another.
There are cattle ranches in the valley. And many dude ranches as well. The mighty Snake River winds down through it offering raft riding. The area is a hunter and fisherman's paradise. Many ranches double up with dude ranching in the spring and summer. During the fall, they roll over and become a hunting focal point for those who want a trophy elk. Because the winter is so long and harsh, the cattle ranches must send their herd south in the Fall. The growing season is only 2.5 months long. You need ninety days or three months to grow alfalfa or grass hay for the cattle. And it can't be done. As a result, cattle ranching is a very expensive proposition which is why most of the ranches in the valley make money in dudes and hunters/fisherman to keep their cattle and ranch in the black.
With this kind of backdrop, I felt JH was a big enough canvas to be able to write about the people who live in this fascinating, little known area. The cowboys are real. So are the Hollywood stars. The rich oil barons. The mining interests are many and have made many wealthy owners. With this fascinating recipe of different interests and realities, I feel the saga-series of JHW has a long life of possibilities to enthrall readers and writer alike.
The first book of this new series was SHADOWS FROM THE PAST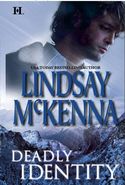 , HQN, Dec 2009. This was Kamaria Trayhern's book. I will be doing crossover books from the first saga into the second one with other Trayhern children's stories. The second book, DEADLY IDENTITY, HQN, Dec 2010, is about Sheriff Deputy Cade Garner. His family has been in Jackson Hole for over a hundred years. Growing up a cowboy, Cade found his calling in law enforcement for Teton County. He still lives on the ranch and helps his parents when he's off duty. When a mysterious woman suddenly drops into his life, everything changes. The third book, DEADLY SILENCE HQN, July, 2011, brings Casey Cantrell-Trayhern, the youngest child of Alyssa and Clay Trayhern. This is another of the crossover novels from Morgan's Mercenaries. I have the children of Alyssa/Clay and Noah/Kit Trayhern to write about yet. The JHWM saga gives me a platform to tell some of their stories. Casey is a newly minted forest ranger who is assigned to the Grand Tetons National Park. She doesn't expect to get roped into helping a father who has a mute eight year old daughter. Matt Sinclaire, a lieutenant in the Jackson Hole fire department has lost his wife in an arson fire. Only his eight year old daughter, Megan, survives. But the trauma has made her mute and for the last two years, she has not talked. When Casey comes into their lives, the little girl is drawn powerfully to her. Can Casey help the child release the trauma from the past so she'll speak once more? Matt finds himself helplessly falling in love with Casey. But the arsonist who murdered his wife and nearly took his child from him is still on the loose. He has a vendetta against Matt Sinclaire and he intends to finish the job.
LONER (working title), HQN, Dec 2011, looks at a bitter and iconic cattle rancher, Slade Maddox, who has a run-in with Dr. Jordana Lawton. Both have pasts that have deeply wounded them. Slade has a real dislike for East Coast women. His first wife, from New York City, burned him. She ran off with an East coast Broadway director and left him high and dry. When Dr. Lawton asks him for help in retraining her mustang, Slade is powerfully drawn to her. When he finds out she's from New York City, the fire works begin. Worse, Slade's younger brother, Tom, comes home from Wall Street. There is an explosion between the brothers that threatens not only the survival of the family ranch, but Slade's growing love for Jordana.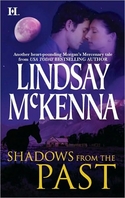 I'm having a lot of fun creating a town full of characters! The hub of Jackson Hole is Quilter's Haven, run by Gwen Garner, the mother of Cade Garner, the deputy sheriff. If anyone wants to know what's REALLY going on in JH, all they have to do is drop by the quilting shop and talk to Gwen. She's not a town gossip. Instead, she's a motherly type that everyone comes to and they unload their problems to her sympathetic ears. There are people from the wrong side of  the tracks, a senator who feels he's above the law, the wife of the senator who struggles to help her younger sister get a foothold on life, and so many more.  Because JH is a jewel to international power types, it draws an interesting bunch of characters, to boot. Anyone with money wants to be seen and acknowledged here in this little known community. And for the rich and famous, they like the fact JH isn't on everyone's media list. It's one of the last enclaves where they can be left alone and not stalked by paparazzi. If you want to catch up with the foundational JHW saga, pick up a copy of SHADOWS FROM THE PAST. Oh, and Iris Mason (secondary character in (SHADOWS) shows up in DEADLY SILENCE. If you fall in love with the feisty eighty year old matriarch of the Elkhorn Ranch, you'll get to see what happens to her in this forthcoming book! The people you meet in one novel will be continued in the next. It's nice to be able to tell their stories as we watch their lives unfold with each book. Onward!|
To comment on this blog please click here.