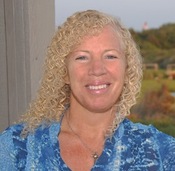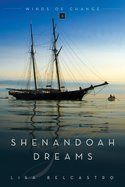 Does anyone enjoy a bad dream? I hate nightmares. I go out of my way to avoid anything that has the potential to produce negative, terrifying thoughts that might creep into my subconscious and come to life while I sleep. If I see something frightening on the news, accidentally find myself in a movie that has too much violence or any amount of horror (before I run out of the theatre), or if a real life incident gives me the chills, I have to put sweet thoughts into my head before going to sleep. I will curl up with a happily ever after book or watch ten to fifteen minutes of a sappy movie before turning out the lights so that my last waking thoughts are pleasant ones. Yes, I am a bit of wimp. And I'm okay with that.
In my new novel, SHENANDOAH DREAMS, Melissa Smith believes she is experiencing one heck of a nightmare. Melissa is chaperoning her sixth grade students on a week-long sailing cruise aboard the historic schooner Shenandoah. This is her fifth year on the trip, and she's expecting it to be her best yet. Sleeping in the only cabin that is board for the board exactly the same as it was two hundred years ago, Melissa drifts off to sleep hoping the morning's sunrise will offer a few stunning photo ops for her new greeting card line. She wakes surrounded by wooden crates with two men, dressed in colonial attire, shining a lantern in her face.
Of course it's a dream. No one falls asleep in the twenty-first century and wakes up in the eighteenth century on a ship built in 1770. Not just any ship, mind you, but the original Shenandoah with Captain Isaiah Reed at the helm. Every attempt Melissa makes to will herself back to life-as-she-knew-it fails. What she thought was a dream quickly becomes a nightmare, one with no escape.
Can a person eat in a dream? Taste? Drink? Touch? And feel another's touch? Because every time Isaiah's hand brushes against hers Melissa experiences feelings she has never known before. But how can anything last, especially the swirl of emotions Isaiah stirs within her? When will she wake up? When will the dream fade and reality return? How will she survive the loss of Isaiah when the fantasy ends? And can anyone explain to Melissa why the hottest guy she's ever met is apparently a figment of her imagination? Only time will tell in Melissa's SHENANDOAH DREAMS.
If you fell asleep in your bed but woke in a strange place, would you want to run home or would you go exploring?
To comment on Lisa Belcastro's blog please click here.