I don't know about you, but I LOVE a Bad Boy. I think it's because I've been taught to avoid them, which of course just makes me want them more, enough to write about them in MIA AND THE BAD BOY, book #2 in Backstage Pass: The Complete Series.
Their allure is undeniable and they usually have the reputation to back it up. They are cocky, arrogant, inconsiderate, closed off and as fans we can't get enough. We want to break their hard exterior. We want to be the one girl to get through to the bad boy.
Here are a few of my favorites – in no particular order:

Who are some of your favorite bad boys?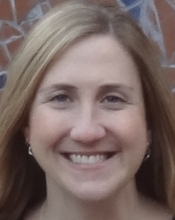 Lisa Burstein is a tea seller by day and a writer by night. She received her MFA in Creative Writing from the Inland Northwest Center for Writers at Eastern Washington University. She is the author of Pretty Amy, The Next Forever, Dear Cassie, Sneaking Candy and The Possibility of Us. As well as a contributor to the essay collection, Break These Rules: 35 YA Authors On Speaking Up, Standing Out, and Being Yourself. She lives in Portland, Oregon with her very patient husband, a neurotic dog and two cats.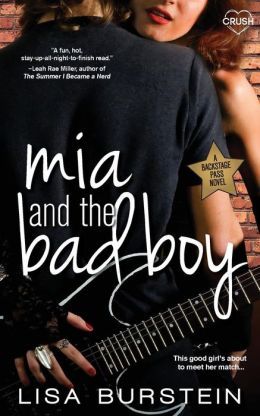 This Entangled Teen Crush book contains adult language, underage drinking, sexual situations, and lots of swoons. It may convince even the good-est of good girls to go bad.
This good girl's about to meet her match…
Ryder Brooks is living the dream-he's famous, loved by millions of girls, and miserable. All he really wants is to write his own music, not Seconds to Juliet's sugary sweet pop. In order to do that, though, the "bad boy" of the band will have to play by the rules. And that includes behaving with his new-and super cute-über-good-girl tutor.
Mia Reyes is in fangirl heaven. Tutoring her favorite member of her favorite band? It's a dream come true…until it turns into a complete nightmare. Ryder is nothing like she thought. He's crude, arrogant, and pretty much a total jerk. And the worst part? She's roped into pretending to be his girlfriend so that no one finds out he's being tutored. Fake kisses, plenty of PDA, and even sharing his hotel room…
But sometimes even the baddest of bad boys needs a little redemption.
Romance Contemporary [Entangled Crush, On Sale: May 19, 2015, e-Book, ISBN: 9781943336180 / eISBN: 9781633752665]