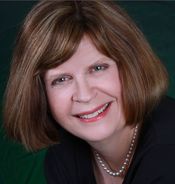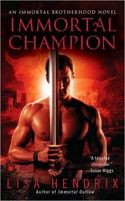 Hi. I'm thrilled to be here at Fresh Fiction, even if it does mean I have to leave Torvald unrequited for a little longer. He's the hero of the book I'm working on at the moment, the fourth in the Immortal Brotherhood series, and he so owns my heart right now.
But it's Gunnar's turn to shine this month.IMMORTAL CHAMPION, on the shelves now, is the story of Gunnar's struggle to find love and break the curse laid on him back in the 9thcentury, nearly 600 years before the time of the story.
The decades around 1400 are some of the most troubled in English history: a king overthrown and murdered, the man who stole the throne desperately ill, rebellion after rebellion among the nobles, ongoing threats from Scotland and France, the Hundred Years War. None of that would make any difference to the cursed warriors of the Immortal Brotherhood, who spend most of their time hiding in the woods as they shift between man and beast—except that in middle of these trying times, a winter unlike any other comes crushing down on the countryside, driving them to seek shelter from the bitter cold.
Gunnar manages to find a warm spot by the hearth in Raby Castle where he can pass his nights, but he's barely settled in when the bower catches fire. He ends up rescuing two maidens from the flames, once of whom is Lady Eleanor de Neville, daughter of the earl of Westmorland and niece to King Henry IV. Eleanor falls head over heels for her poor but heroic knight, despite the fact that she's already betrothed to a more suitable young lord…and you can guess what kind of trouble that sets off. Powerful father. More powerful king. The full weight of the Church…Poor Gunnar doesn't know what hit him.
I love torturing heroes…
To celebrate the release of IMMORTAL CHAMPION, I joined Delilah Marvelle (ONCE UPON A SCANDAL) on a marathon book tour that covered 3030 miles and 35+ booksellers in California and Oregon. If you want a signed copy of IMMORTAL CHAMPION for your collection, you'll find a list of booksellers who have them on my website, http://lisahendrix.com/ accessible from a link in sidebar. You'll also find my personal blog, excerpts of the books, interactive maps, and information on how to send for free signed bookmarks and bookplates.
Delilah had her video camera along on the trip, and at every stop, we asked readers and booksellers, "Why do you read romance?" Their answers and a few highlights of the trip are in our tour video
Now I'm inviting you to answer the same question: Why do you read romance? Share your answer in the Comments, below, to be eligible to win a $10 Starbucks gift card. If your answer's deep/funny/unique, I may ask to feature it—and you—on my blog!
To comment on Lisa Hendrix's blog please click here.