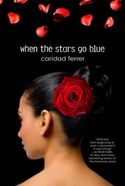 December 2010
On Sale: November 23, 2010
Featuring:
Soledad Reyes; Jonathan Crandall
336 pages
ISBN: 0312650043
EAN: 9780312650049
Paperback
$9.99
Young Adult
Buy at Amazon.com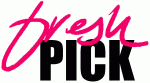 "Carmen?" In high school? YES PLEASE!
When The Stars Go Blue
by Caridad Ferrer
Soledad Reyes decides to dance Carmen as part of a drum and bugle corps competition, not knowing if it will help or harm her chance of becoming a professional ballet dancer but eager to pursue new options, including a romance with the boy who invited her to audition.
A dancer driven to succeed.
A musical prodigy attempting to escape his past.
The summer they share.
And the moment it all goes wrong.
Dance is Soledad Reyes's life. About to graduate from Miami's Biscayne High School for the Performing Arts, she plans on spending her last summer at home teaching in a dance studio, saving money, and eventually auditioning for dance companies. That is, until fate intervenes in the form of fellow student Jonathan Crandall who has what sounds like an outrageous proposition: Forget teaching. Why not spend the summer performing in the intense environment of the competitive drum and bugle corps? The corps is going to be performing Carmen, and the opportunity to portray the character of the sultry gypsy proves too tempting for Soledad to pass up, as well as the opportunity to spend more time with Jonathan, who intrigues her in a way no boy ever has before.
But in an uncanny echo of the story they perform every evening, an unexpected competitor for Soledad\'s affections appears: Taz, a member of an all-star Spanish soccer team. One explosive encounter later Soledad finds not only her relationship with Jonathan threatened, but her entire future as a professional dancer.
Excerpt
first impressions
"Hey, Soledad, have you ever done Carmen?"
With the static buzz and ringing going on in my head, it took a few seconds for the words to penetrate. Not that they made any more sense once they did.
"What?"
"Have you ever done Carmen?"
I continued staring at the reflection in the dressing room mirror, rational thought kind of…starting to return. So I'd start with the most rational question.
"Jonathan, what are you doing in here?"
The reflection's startlingly pale eyes widened. "There you are. I was wondering if you were ever going to hear me. I've been trying to talk to you since you came offstage."
"You were?"
"I was."
"Huh." I took a sip of water, trying to clear out Read More…