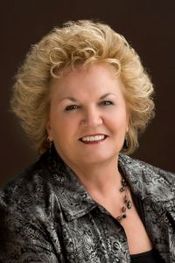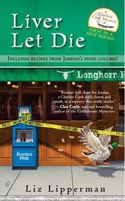 My grandkids are getting to the age where we feel comfortable taking them on excursions without their parents. In August, hubby and I decided we would pick up the two boys (ages 6 and 3) on a Thursday night and have them sleep and take them to a water park nearby. The boys sleep together at home, so naturally, they wanted to do that here…with me. Have you ever slept with a 3 and a 6 year old in one bed? Legs and arms go flying, bodies somehow get upside down, and both boys are jammed as close to me as they can get. I get about 8 inches on the edge of the bed, and even then, I usually have squatters. That's a whole other story, though.
Anyway, the six-year old (Grayson) fell asleep watching some cartoon, but the three year-old (Caden) was not about to give up without a fight. After all, he's at Nana's house, and all rules go out the window. What happens at Nana's …stays at Nana's. After the cartoon ended, I shut off the TV and of course, he fussed. Cuddling him close, I told him the story of Goldilocks. When I was finished, he wanted one more story, so I gave in and decided on The Three Pigs. Here's how the conversation went:
Me: There were three piggies, brothers like you and Grayson, and they all decided to build a house. The first piggy didn't want to spend a lot of time on it, so he…
Caden: What's the piggy's name, Nana?"
Me: "He doesn't have a name, Caden. He's just the first piggy. Anyway, he finds straw…"
Caden: But what's the piggy's name?'
Me: "Piggy number one. Anyway, he builds this straw house, and before long…"
Caden: "No, what's the piggy's name, Nana?"
By this time, I can hear the frustration in his voice, but I'm getting frustrated, too. I want to huff and puff these piggy houses down and get to sleep since we had a big day planned for Friday.
Me: "He's Mister Porker…"
Caden: "That's not a name," he shouted.
Me: "Okay. Okay. Joe Piggy."
He got quiet for a while, then said, "Oh."
So, I finish the story with this scenario repeated for Piggy Number Two, who is Fred, BTW. By the time I got to Piggy Number Three, I went straight to Sammy.
I was telling the pig story to hubby the next day and having a good laugh over it when I realized there was a lesson in all this.
NAMES ARE IMPORTANT!!
When a reader is getting into a story, they need to identify a character with something. The name that is chosen sometimes conjures up a little back-story in our minds. For instance, if I called a young boy Winston, you would probably automatically think smart and rich and probably British. Don't ask me where I came up with that, but that's what I would think. Johnny, on the other hand, flashes in my mind as an energetic, ornery kid with freckles from the many… "and the teacher asked Johnny"  jokes.
Since descriptive writing is not my longest suit, names become even more important. I have a lot of characters in my books, and I introduce most of them in the first three chapters in my setup. It becomes more important than ever to give them names a reader can remember by his/her personality or quirks. In LIVER LET DIE, the first book of my Clueless Cook Series, my heroine is Jordan McAllister.  If you said she might be an Irish girl with red hair and feisty, you would be dead on. Unfortunately, you can't tell she's clueless in the kitchen from her name. Rosie LaRue, on the other hand, makes me think of either a stripper or a really fun gal. Jordan's crazy neighbor is the latter, a fiftyish hippy-like woman who wears tie dyed t-shits and makes and sells jewelry on eBay. Betty White will play her in the movie!!!
Are you starting to see what I'm talking about? Names really are important, but sometimes I just like the way they sound. In BEEF STOLEN-OFF, book 2, I introduce Rusty Morales, a hunky cowboy and Lucas Santana, a wealthy ranch owner who has an eye for pretty girls. Neither one makes you think one is gorgeous and the other is a rich womanizer. Oh well!
And now I'd like to know if names are important to you, too, or is it just me? What character name really stood out for you and gave you a sense of that person right off the bat? Inquiring minds want to know.
But first I have to confess the outcome of my Joe/Fred/Sammy Piggy story with that adorable grandson of mine. When I finished, I said, "Well, did you like that?"
He thought for a minute, then said, "You don't tell it like Miss Ronda does."
Seriously? The little toot had just given me my first negative review!!
Tell us what you think about names, do they grab you or not? Two people who post below will win a copy each of LIVER LET DIE
To comment on Liz Lipperman's blog please click here.