My newest book, THE DARK BONES, is about a cop who learns that her father—a retired police officer—has killed himself. My heroine, Detective Rebecca North, cannot believe it. But in order to prove it Rebecca must return to her small and rural home town where she will be forced to face a lot of dark things she's been running from, including Ash Haugen, the man she left behind long ago, and a cold case everyone thought long buried.
At the heart, THE DARK BONES is about second chances, about being forced to revisit mistakes from the past, and then digging deep in an effort to set things right, and heal. It's about the cold case wounds I suspect we all have buried in our subconscious somewhere, in one way or another, those unhappy events that have helped shape everything we do, and everything we have become. In Rebecca and Ash's case, it's also about being able to love again once they've addressed the reasons underpinning their old mistakes and lies.
I'm a plotter for the most part. I go into a new story knowing who my protagonists are. I know what their big 'wounds' are, and I know what they want with all their hearts, and how far they might go to get it. Then I come up with ideas to thwart them, to keep them from achieving their big goals, which are often not what they at first thought them to be. And I have an idea of the ending and the major turning points. But often things change and evolve in the actual writing.
As for the bad guys—often it's more a case of good people getting mixed up in terribly bad things. The villains have dreams, desires, like everyone else. They had childhoods, mothers, fathers, siblings, made mistakes, or got a raw deal in life. So yes, I try to get into those mindsets. I often try to approach it from the following angle: most little boys and little girls, when asked what they want to be when they grow up do not dream of becoming murderers or thieves. But something happens along the way. As for the really sick and twisted and 'evil' serial killer types? I try to understand the pathologies around having no empathy, and the behaviors that grow around being driven by addictions—be it to chemicals, or power, or greed/acquisitions, or sex, or an addiction to a pleasure derived from controlling others, and in killing them.
Dark Lure #2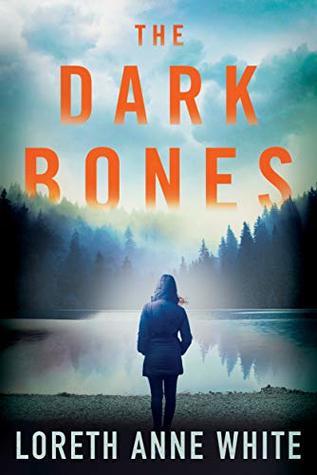 She's come back to solve the mystery of her father's death and confront her own dark past.
When Detective Rebecca North left her rural hometown, she vowed never to return. Her father's apparent suicide has changed that. The official report is that retired cop Noah North shot himself, knocked over a lantern, and set his isolated cabin ablaze. But Rebecca cannot believe he killed himself.
To prove it, she needs the help of Ash Haugen, the man she left behind. But Rebecca and Ash share more than broken hearts. Something darker lies between them, and the investigation is stirring it back to life. Clues lead them to the home of Olivia West and her deeply troubled twelve-year-old daughter, Tori. The child knows more about the murder than anyone can imagine, but she's too terrified to say a word.
And as a cold-blooded killer resurfaces from the past, Rebecca and Ash begin to fear that their own secrets may be even harder to survive.
Romance Suspense [Montlake Romance, On Sale: May 21, 2019, e-Book, ISBN: 9781542091541 / ]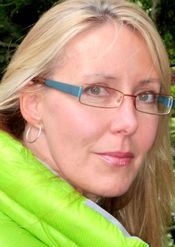 Loreth Anne White was born and raised in southern Africa, but now lives in Whistler, a ski resort in the moody British Columbian Coast Mountain range. It's a place of vast, wild and often dangerous mountains, larger-than-life characters, epic adventure, and romance — the perfect place to escape reality.
It's no wonder it was here she was inspired to abandon a 16-year career as a journalist to escape into a world of romantic fiction filled with dangerous men and adventurous women.
When she's not writing you will find her long-distance running, biking or skiing on the trails, and generally trying to avoid the bears – albeit not very successfully. She calls this work, because it's when the best ideas come.