The importance of family, however the characters choose to define that term, forms the core of my Where the Wild Hearts Are series.  In some form or another, each main character is searching for a place to belong—even if they outwardly resist the idea.  Older generations play a significant role. Lou Warrenton, the eighty-year-old veterinarian in Wild on My Mind, gave the hero a family when Bowie was kicked out of foster care on his eighteenth birthday and helped him develop into an amazing single father.  Although Bowie now has taken over running the Sagebrush Zoo that Lou used to own, the older man still shows up to work every day and forms a significant part of both Bowie and his daughter's lives.  Lou was based on my grandfather, who at the age of ninety-four, still went to work three days a week at the same company where he'd worked for over seventy years. Like Bowie, I still turned to him for advice.  Although Lou may be unsteady on his feet and require more naps than he had as a young man, he is still a vibrant part of his family and the zoo.
In the second book, Sweet Wild of Mine, June is very close to her grandmother, who originally established her tea shop in Sagebrush Flats. June grew up as a military brat, and her grandparents, the café, and the town of Sagebrush always represented stability.  Her nan—like my own—formed the heart of the family. My grandmother had a lot of artistic talent, and she especially loved embroidery and quilting. June's grandmother is a knitter. The two women share more than the domestic arts…they both suffer from a form of dementia.  Like my grandmother, Nan still recognizes her family members, but she suffers from delusions, some of them quite frightening to both her and her loved ones. I chose to tell this story, first to show that we as humans still retain our dignity despite what illnesses we may encounter in our older years, and two, to shine a light on the labor of love involved with being a caretaker.  My mother took on my grandmother's care, and it was one of the greatest acts of love I have ever witnessed. June's work as the proprietor of the tea shop allows her to assume the care of her grandmother. Her hero, Magnus, also helps her. June—who is used to fixing things—must learn both to lean on others and that some things cannot be fixed and, ultimately, that is okay.
Magnus, who grew up with a controlling father on a remote island in the North Sea, seeks to avoid attachments.  June, with her sunny personality, pushes her way into his life. As he becomes her anchor when her nan's health deteriorates, he begins to discover what it is like to allow someone in his life.  A man who wanted nothing more than to sever all ties might find himself bound to a woman who spent her childhood yearning to put down roots so deep she'd never have to move again.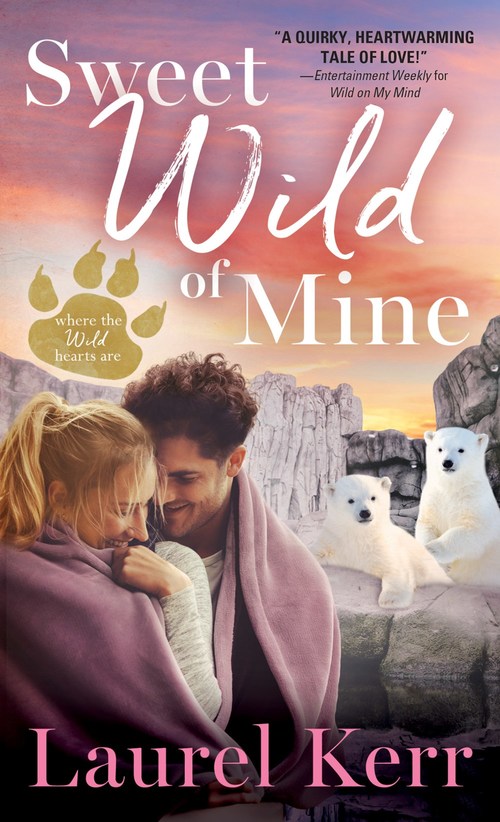 Second in a sweet and cuddly contemporary romance
series, featuring zoo animals and the couples they bring
together
CONTEMPORARY ROMANCE
After his best-selling account of rescuing polar bear cubs while working on an Arctic oil rig, Magnus Gray has hit a career slump. To add insult to injury, his editor has assigned him to a remote, dusty town called Sagebrush Flats to write about the local zoo's latest resident, a fuzzy polar bear cub. Magnus has a soft spot for the bear, but wants to flee the town. Until one Sagebrush resident has him questioning everything…
June Winters is a people person—it's why she takes delight in her tea shop, the local hitching post, and why she puts up with the standoffish newcomer, Magnus. They butt heads more than mountain sheep. But Magnus has a steadfast passion that June can't resist…and the two need each other more than they know. Thankfully, there's no shortage of lively inhabitants at the Zoo to convince June and Magnus that opposites really do attract…
Romance Contemporary [Sourcebooks Casablanca, On Sale: May 28, 2019, Mass Market Paperback / e-Book, ISBN: 9781492670889 / eISBN: 9781492670896]
Laurel Kerr is a full-time romance writer and mom, who occasionally still dabbles in the practice of law. Her debut novel, WILD ON MY MIND, reached the Golden Heart® finals under the title of Volunteering Her Heart in 2016. Laurel Kerr was also a 2017 Golden Heart® Finalist for a historical manuscript. She lives in Pennsylvania with her daughter, husband, and loyal Cavalier King Charles Spaniel.