1–What's the name of your latest release? 
The Star-Crossed Sisters of Tuscany
2–What is it about? 
The book, set in Italy, chronicles a life-changing journey of three second-born daughters who, according to centuries-old family lore, are believed to be cursed, never to find lasting love.
But eccentric Aunt Poppy never believed in the curse. She invites her great nieces–and fellow second-born daughters–to accompany her to their homeland of Italy, where Poppy vows she'll meet the love of her life on the steps of the Ravello Cathedral on her 80th birthday, and break the supposed curse once and for all.
As the trio traverses the Italian countryside, hearts are lost, memories are found, and secrets are revealed. . . secrets that could threaten the Fontana family far more than a centuries-old curse. 
3–What word best describes your heroine(s)? 
Independent
4–What inspired you to write about this group of women?
When I worked as a high school guidance counselor, it wasn't unusual for my young female students to come to me, heartbroken over some doomed teenaged romance. I tried to assure them they were young and had decades ahead of them, that if I had a crystal ball, we'd see that one day they would be happily in love. But I wondered, might the opposite be true as well? What if someone knew, from a very young age, that they would never find love? Might they actually live more fully, more authentically, without the pressure of finding love? That became the premise of the second-daughter curse.
5–Who are the people your main characters turn to when they need help? 
Emilia turns to her sister, Poppy turns to her nieces.
6–What do you love about the setting of your book? 
I fell in love with Italy when I visited a few years ago–its rich history and magnificent art, their pasta and vino and charming people. Each region has its own distinct personality, so it was fun to take my characters from the floating city of Venice, to the rolling vineyards of Tuscany, to the enchanting Amalfi Coast village of Ravello.
7–Are you a plotter (follow an outline) or a pantster (write by the seat of your pants)?
I say I'm a pantser with suspenders. I don't do extensive outlining, but I have much of the story in my head when I begin writing.
8–What is an ideal writing day for you? 
Well, after a quick run and shower, I'd sit down at my laptop with a steaming mug of coffee, my balsam candle infusing the room, only to be interrupted by a call from Reese Witherspoon, congratulating me for landing the top spot on the NYT bestsellers list, and informing me of her plans to make a movie of my novel. (Hey, you said ideal!) 
9–Do you listen to music while you write, need total silence, or do you have the TV on?
Typically, I'll have music in the background, but I don't have a hard and fast rule. And if I'm having a really good writing day, I don't even hear what's playing.
10– How do you approach research? 
I do some light research before beginning my story, anything that's essential to the plot. Otherwise, I try not to let the research distract me from the writing. When I come upon a detail or fact that needs investigating, I type two Xs in the manuscript and continue writing. Later, after finishing the first draft, I do the research.  
11–What is your publishing journey story? 
I was working full-time in the public school system when I enrolled in an evening writing class. Soon, I was reading every blog and book about the craft of writing I could find, and privately writing a young adult novel. Ten years and three rejected manuscripts later, I landed an agent–the extraordinary Jenny Bent–and a subsequent book deal for The Life List. Not a day goes by that I don't thank my lucky stars.
12–Do you have critique partners/writing groups you want to give a shout-out to? 
The amazing Amy Bailey Olle. We met a decade ago at a writer's workshop and have been sharing pages and bottles of wine ever since.
13–What're the most frustrating things about being an author? 
Jimmy Cagney once said, "They pay me for the waiting. I throw in the acting for free." Similarly, when the words are flowing, I would happily write for free. But for an introvert like me, it's the self-promotion, the demand for a social media presence, that feels like a job.
14–What's your favorite scent?
754, by Maison Francis Kurkdjian
15–What movie will you watch no matter what if it's on TV? 
Something's Gotta Give, with Diane Keaton and Jack Nicholson, written and directed by the wonderful Nancy Meyers.
16–Do you like breakfast, lunch, or dinner best? 
Lunch
17–What's one thing you wish you knew more about? 
One thing. . . oh, that's tough! I would have to say astronomy. I have so many questions about our vast, mysterious, ever-changing universe. How was it formed? When? Is there life out there on some far-flung planet? And which is more frightening–discovering that we are not alone, or that we are? 
18–What's the silliest thing you've recently done?
Bought a puppy. In the winter. In Michigan. Have you ever tried coaxing a puppy to 'make water' during a blizzard at four a.m.?!
19–What can readers expect from you next? 
I'm almost finished writing a thriller screenplay, which was mainly for fun. And I've just started a new women's fiction novel set in the beautiful Northern Michigan town of Charlevoix.
20–How can readers reach you? 
I love connecting with readers. They can email me at Lori@lorinelsonspielman.com.
I'm on Facebook at LoriNelsonSpielmanAuthor; Instagram, LoriNelsonSpielman; and Twitter, LNelsonSpielman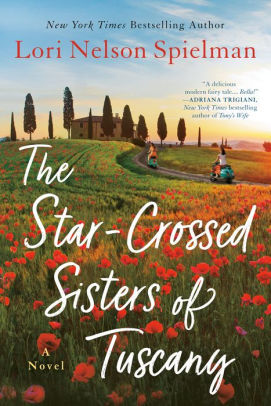 A trio of second-born daughters set out to break the family curse that says they'll never find love on a whirlwind journey through the lush Italian countryside by New York Times bestseller Lori Nelson Spielman, author of The Life List.
Since the day Filomena Fontana cast a curse upon her sister more than two hundred years ago, not one second-born Fontana daughter has found lasting love. Some, like second-born Emilia, the happily-single baker at her grandfather's Brooklyn deli, claim it's an odd coincidence. Others, like her sexy, desperate-for-love cousin Lucy, insist it's a true hex. But both are bewildered when their great-aunt calls with an astounding proposition: If they accompany her to her homeland of Italy, Aunt Poppy vows she'll meet the love of her life on the steps of the Ravello Cathedral on her eightieth birthday, and break the Fontana Second-Daughter Curse once and for all.
Against the backdrop of wandering Venetian canals, rolling Tuscan fields, and enchanting Amalfi Coast villages, romance blooms, destinies are found, and family secrets are unearthed—secrets that could threaten the family far more than a centuries-old curse.
Women's Fiction [Berkley, On Sale: November 17, 2020, Trade Size, ISBN: 9781984803160 / ]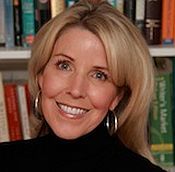 Lori Nelson Spielman, a former speech pathologist and guidance counselor, currently works as a homebound teacher for inner-city students. She enjoys sailing, running, and reading, though writing is her passion. She lives in Michigan with her husband and a very spoiled cat.