Unless you're a certified saint, you've done things that weren't very nice. Maybe you pulled your sister's hair as a kid or shoplifted a Mars bar or two. Cut people off in traffic? You might have done worse. But why do most of us keep our antisocial urges more or less under control, while others go on to rob, destroy, and even kill? 
I've always been fascinated by what motivates nasty characters, both real and fictional. My latest novel, KILLER COIN, explores the dark impulse of greed. I'm not talking about an extra slice of cake but greed so greedy it kills.
Worst of all, that sort of greed often involves the people we trust most – relatives, lovers, and spouses. I've rounded up five of my favorite true crime podcasts about greed: 
1) Criminal – The Money Tree
At just 26 minutes long it's a quick listen and involves no deaths but is guaranteed to shock you. Who can you trust? No one, after hearing this podcast! Bonus: you might feel better about your family.
2) Dateline – The House on the Hill
 If you thought things couldn't get worse after listening to the previous podcast, you were wrong. In this tale, covered in somewhat over-the-top fashion by Dateline, innocent people lose their lives to satisfy someone's unimagineable greed.
 We have The Australian – and Australia – to thank for this eight-episode podcast about an infuriatingly successful and slippery serial conman. It's not just the money these predators take but their victims' self-esteem, peace of mind, and trust in humanity. As more of us date online, the hunting grounds of con-people (because they aren't always men) keep growing. A conman features in my mystery novel. Luckily, he meets his match, unlike Hamish.
 Remember how I said not all conmen are men? This greed queen's ability to talk herself out of things will leave you wondering if she had magic powers. The police don't come out looking great in this fascinating six-episode podcast.
If you can get past the cheesy narration, this CNBC podcast offers a wealth of interesting episodes covering America's Most Greedy. From a guy running a chain of rehab centers that were actually pushing drugs to an Orange County housewife funding her plastic surgery by defrauding her friends, these stories will convince you there's no limit to true greed.
Toby Wong #2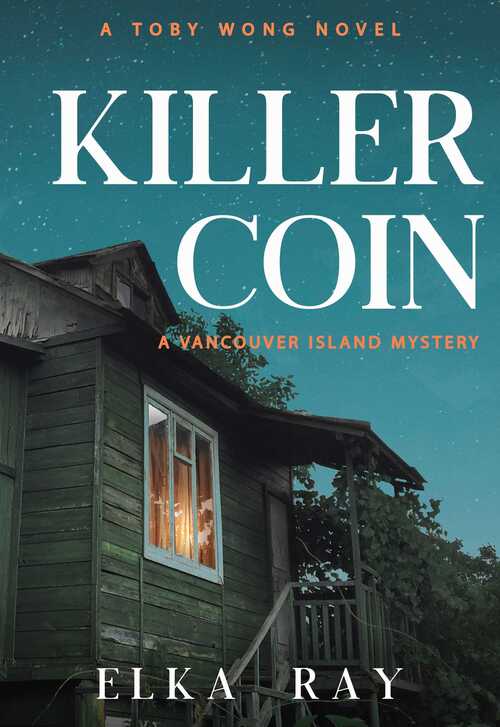 A wealthy socialite goes missing. . . a battered body is found in her abandoned cabin. . .
At the center of it all lies the witty and down-to-earth divorce lawyer, Toby Wong. How did she manage to get wrapped up in all of this. . .again?
All Toby wanted was to settle into island life and start working on her own love story–torn between the wealthy and charismatic Josh Barton, and the adorable and dependable detective Colin Destin.
But Toby's romantic prospects take the back burner when her mom's best friend, Daphne Dane, disappears. Toby soon discovers that Daphne's latest boyfriend is both an alleged conman and the cheating husband of her newest client. Could he be behind Daphne's disappearance? What about Daphne's children, vying for their aging mother's money?
When a dead body is uncovered that entwines both Colin and Josh with the Dane family drama, Toby begins to realize her own life may be in danger.
Equal parts cozy mystery and romantic suspense, the second novel in Elka Ray's Vancouver Island mystery series will keep you up late with a twisty tale of rivalry, love, money, and murder.
Mystery | Romance Suspense [Seventh Street Books, On Sale: November 17, 2020, Paperback / e-Book, ISBN: 9781645060154 / eISBN: 9781645060161]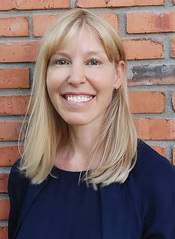 Elka Ray  is the Canadian author of Divorce Is Murder. Born in the UK and raised in Canada, Elka divides her time between Central Vietnam and Canada's Vancouver Island and sets her fiction in both locales, to include Saigon Dark, Hanoi Jane, a short-story collection, What You Don't Know: Ten Tales of Obsession, Mystery & Murder in Southeast Asia and a series of children's picture books published in Vietnam.
Elka is also a freelance editor for Heritage, Vietnam Airlines' inflight magazine, based in Hanoi, Vietnam; a designer and editor for MaiGuppy, a producer of picture books, greeting cards, and souvenirs in Hanoi; and a freelance writer and copywriter, whose clients include Vietnam Tourism Administration and the Four Seasons Resort.
When she's not writing, drawing or reading, Elka is in the ocean.