Jana lay in the twin bed listening to the sound of Gabriel's soft breathing and thinking about Joel sleeping across the hall. She was exhausted to the bone, but the events of the day kept circling her head.
Mentally, she walked through the evening wondering how, in six short hours, she'd become a temporary surrogate mom for a baby abandoned over the Christmas holidays. Thinking about that stirred memories of another abandoned baby. Another mournful Christmas. Except this time, she wasn't alone.
Joel was on her side.
She smiled into the darkness.
Joel was right there with her all the way. He was a solid, dependable guy. Someone she could trust. She thought about how he'd swooped in and taken charge right when she needed him most. Packing her clothes. Insisting she and the baby come stay at his place.
This alpha-male image was appealing if somewhat uncomfortable for her. She'd never seen him so commanding, and it stirred butterflies in her belly.
Big time.
What if, a voice whispered in the back of her head, what if she and Joel . . .
Good grief!
He didn't even know that Ursula was running around on him. And even if he and Ursula did break up, he'd need time to grieve the loss of the relationship, and she certainly didn't want to be the rebound woman.
Why not?
Huh? She rubbed her eyes. Why not be the rebound woman? She simply wasn't wired for romantic commitment. She knew that about herself. Rebound woman was precisely the way to go if she wanted a sweet fling with Joel.
Yeah? Devil's advocate here. Wouldn't a fling ruin your working relationship? Wouldn't it make things awkward?
And if she initiated a hookup with him, wouldn't she be taking advantage of his vulnerability? That was icky. Heavenly stars, why was she thinking this way? When had she become obsessed with Joel? Because—news flash—she was suddenly obsessed.
She kept remembering the pressure of his arm at her elbow as he'd escorted her into the house over the rain-slick ground. How his familiar masculine scent had tangled up in her nose. How the sound of his deep voice sent shivers up her spine.
How she wanted him to kiss her.
Her mind toyed with the concept, tracking it back. She'd always thought he was good-looking, but so what? Just because he was hot didn't mean she should jump his bones. Except now, she couldn't stop thinking about it.
It's the baby, she told herself.
She'd been feeling all these feels over the course of the past few hours, right? Ever since the baby came on the scene. After seeing Joel with Gabriel, her brain flooded with estrogen and oxytocin and dulled her objectivity.
Then watching his girlfriend kiss another man outside the Horny Toad Tavern had added empathy to her pile of emotions, and that empathy had her longing to comfort him.
That was her story, and she was glued to it. These feelings were temporary and hormone-induced. Situational. They would go away. Nothing to flip out about.
Reassured, she fell asleep.
(c) Lori Wilde, Avon, 2021. Shared with permission from the publisher.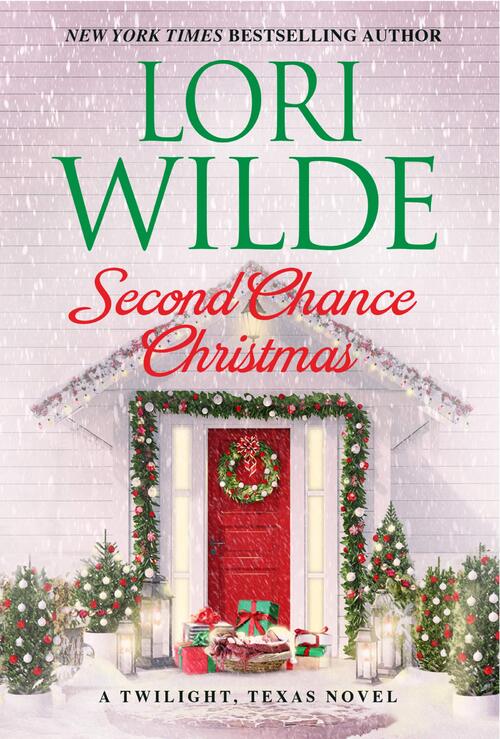 New York Times bestselling author Lori Wilde returns to Twilight, Texas, with a love story filled with the magic of the season, about a couple who discover an abandoned baby on Christmas Eve-Eve.
It's Christmastime in Twilight, TX. The lights are twinkling, carols are being sung, and the cookies are baking. And this year, best friends Joel and Jana discover a shocking surprise: as they are organizing the living Nativity, they find a sweet little baby in the manger with a note saying the mother will return…soon.
Jana tucks the infant into her arms, and she and Joel make the impulsive decision to take the baby home. Jana is spontaneous, Joel is a planner, but they agree that it's better to care for this precious bundle for the holidays, in hopes that the mother really will come back by New Year's.
As the days pass, the pair begins to fall in love with the child and they're also forced to face facts: their relationship goes far deeper than friendship. As the spirit of Christmas—and the magic of Twilight, TX—takes over, this unlikely couple must open up to the feelings they've been hiding from each other all along.
Romance Contemporary | Romance Holiday [Avon, On Sale: October 26, 2021, Mass Market Paperback / e-Book, ISBN: 9780062953230 / eISBN: 9780062953247]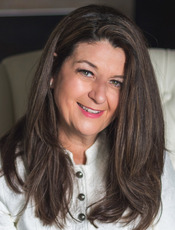 Fresh, fun, sexy, Lori Wilde
Lori Wilde is the New York Times and USA Today bestselling author of over 80 romance novels. She is a two-time RITA award nominee, a four-time Romantic Times Reviewers' Choice nominee and has won numerous other awards. She earned a bachelor's degree in nursing from Texas Christian University and holds a certificate in forensics. She also volunteers for a domestic abuse shelter as a first responder. An animal lover, Lori is owned by several pets, and lives in Texas with her husband, Bill.